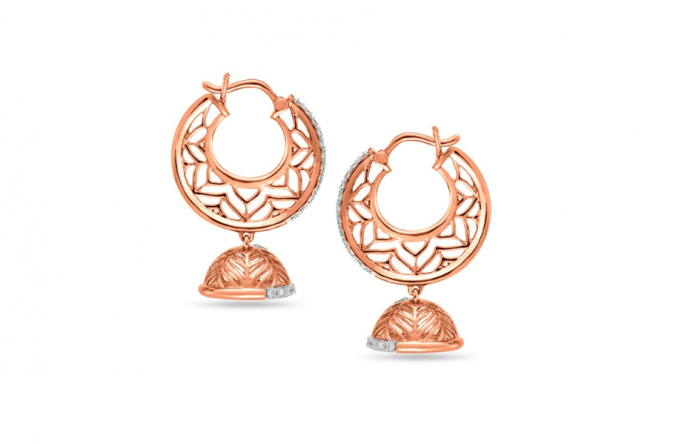 For a festival that spreads happiness and keeps the festive atmosphere alive for nine days, having jewellery that matches this celebratory vibe is a must. Marking the beginning of the festive season in the country, the auspicious festival of Navratri holds a special place in the hearts of all Hindus.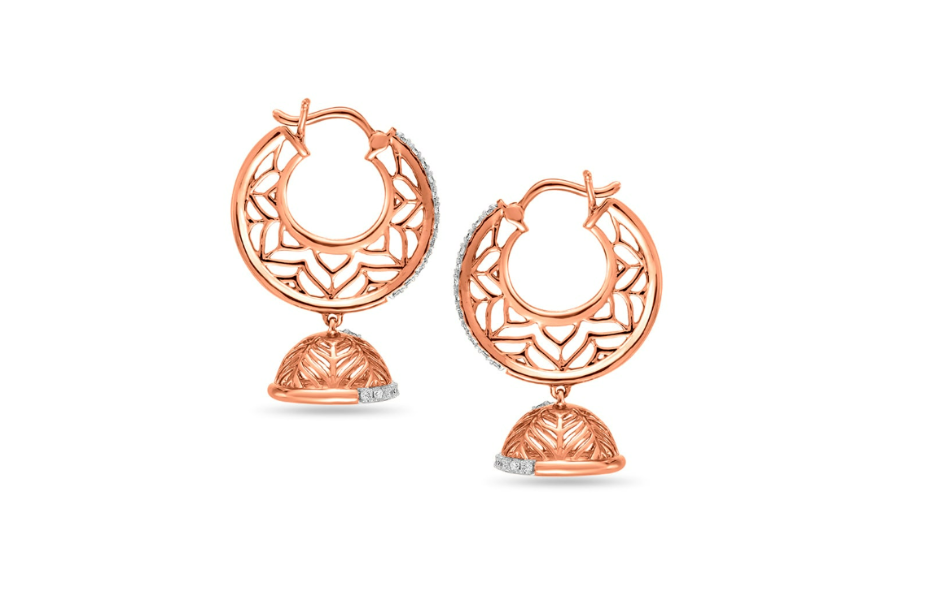 People dress up for nine days, each of which signifies the various avatars of Goddess Durga. This time calls for celebration with dance and music. We all know that dressing up in our best ethnic outfits is a must, but so is having the perfect Navratri jewellery.
The jewellery bought most often is gold since it holds a special place in the hearts of all Hindus and is also considered to be auspicious. During this festive time, many women also like to adorn themselves in oxidised silver jewellery as it looks beautiful and traditional.
If you are looking for an extensive collection of Navratri jewellery, then you must check out the festive pieces at Mia by Tanishq. They are reliable and ensure that you have several jewellery options to make your pick from.
However, before you go shopping, let's understand the origin of Navratri jewellery in more detail.
Navratri Jewellery- Origin
In India, every festival calls for a plethora of gold and silver jewellery. Navratri jewellery is not just any piece of jewellery but has emotions and happiness stemming from it. It puts us in the festive mood, and makes us feel like a part of the grand celebration.
Navratri jewellery mainly consists of bangles, earrings, and necklaces that are bold and make sure you stand out of the crowd. One of the most loved Navratri jewellery is the beloved jhumkas! They never go out of style and women have been adorning them for decades during the Navratri season.
How to Style Navratri Jewellery
In India, no festive outfit is complete without jewellery pieces to match your look. The Navratri jewellery today comes in various styles and designs. You must select pieces that are the perfect blend of traditional and trendy!
A crowd favourite is the oxidised choker necklace. This piece is sure to make a statement and ensure that you stand out in the crowd. You can style it with a lehenga or saree blouse that has a deep neck to give off the full effect of this piece.
Another piece of jewellery that goes extremely well with Navratri attire is oxidised silver earrings. These give a beautiful and traditional vibe that will match the energy of this festival. You can pair this with an intricately designed anarkali suit.
If you wish to look a little different and trendy then you can go indo-western! For this style oxidised jewellery is the best way to go. Simply put on your favourite ripped jeans and a printed colourful kurti. Add the oxidised dangling earrings and your look is complete!
Apart from this kind of jewellery, gold is always a great option as well. Gold earrings, necklaces, and bangles are the perfect choice for this nine-day festival. You can get a set of statement gold bangles as these are easy to style and will elevate your look in an instant!
It is also important to note that the Navratri jewellery you select should be versatile so that you can wear it on more days than one!
Get the Best Navratri Jewellery
To ensure that you are getting high-quality Navratri Jewellery, you must shop from reliable jewellers like Mia by Tanishq. Buying jewellery pieces from credible jewellers ensures that you get the bang for your buck because no one wants to be scammed into buying fake jewellery.
You can find an extensive collection of Navratri jewellery designs including earrings, bracelets, necklaces, and more that are perfect for you. These minimal yet stark designs also make for the perfect gift during the festive season.
So, what are you waiting for? Head on to Mia by Tanishq today and level up your ethnic fashion game!