Tanishq takes yet another Ad in its Ekatvam series of promotions. Tanishq has always proved itself to be a fearless brand when it comes to commercials. The brand got itself into trouble by promoting harmony between two religions. In this previously taken down ad, the brand was promoting a very happy function of a hindu daughter-in-laws's baby shower in her Muslim in law's home. It faced a huge criticism for the Ad promoting Ekatvam.
But, today we are talking about another backlash the #TanioshqAd faced. This time the brand had to take down it's latest Ad that was promoting cracker free Diwali. It invited intellectuals and trollers alike who despised the Ad for forcing on people to deviate from their culture and loop in for consumerism.
Here is what film director Vivek Agnihotri wrote "This Diwali, let's kill tradition, Hindu culture and promote consumerism. Because photoshopped secular models with fake smiles and VFX bodies loaded with regressive Gold jewellery will lead us to Ekatvam – the Vedic philosophy of Oneness."
The people or say netizens went totally against the Ad saying a brand must focus on selling their products and not lecture them on how to celebrate their festivals. The Ad when comes to screenplay casted the best and powerful female faces in the industry. Namely, the Ad featured Sayani Gupta, Neena Gupta, Nimrat Kaur and ALaya Furniturewala. In the Ad, Sayani is seen and heard saying : "I'm hoping to meet my mom after really long, definitely no firecrackers, I don't think anyone should light any firecrackers. But a lot of diyas, a lot of laughter hopefully and a lot of positivity."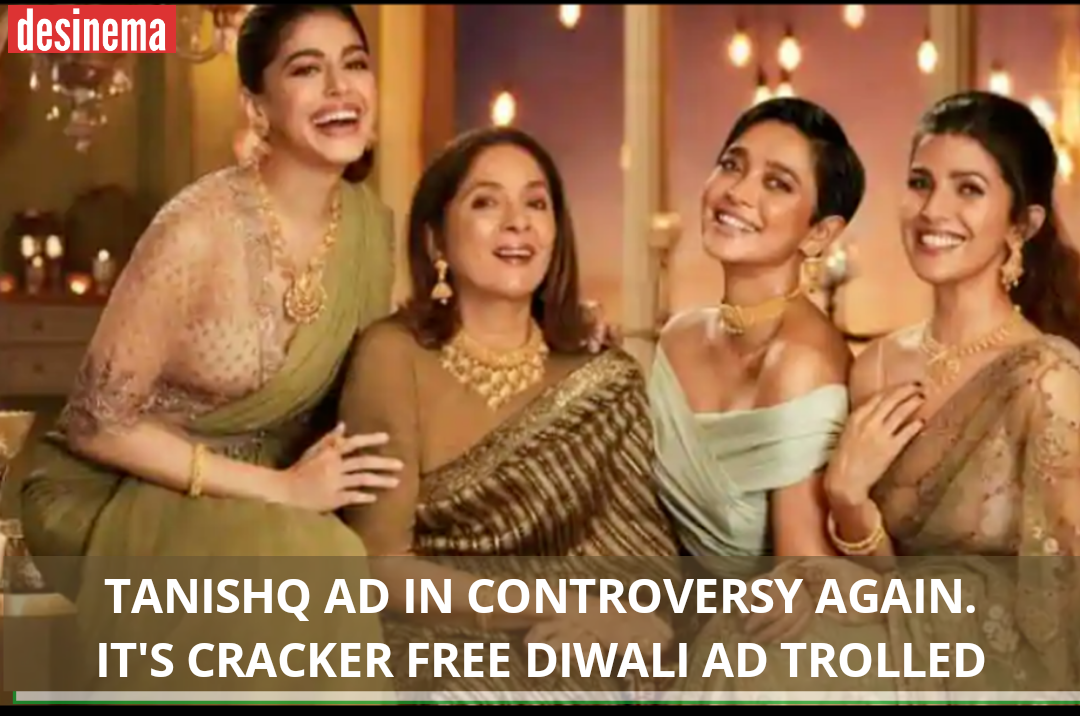 Political figures took to Twitter in order to condemn the Ad too. Here is what CT Ravi who is a BJP MLA from Karnataka tweeted:
"Why should anyone advise Hindus how to celebrate our festivals? Companies must focus on selling their products, not lecture us to refrain from bursting crackers. We will light lamps, distribute sweets and burst green crackers. Please join us. You will understand Ekatvam."
Social Media has become a space where people are able to share their opinion openly and without fear. Which is a good thing we believe but should we think of bringing in neutrality on Social Media and the idea of co-existence?