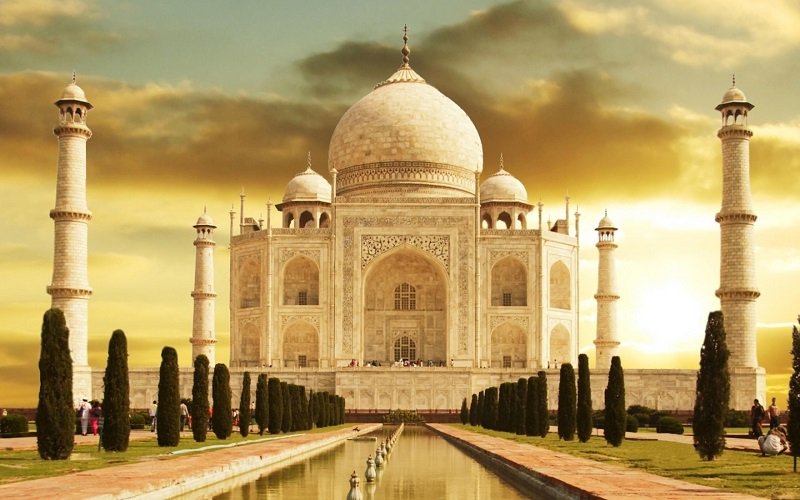 Supreme Court has expressed concern over the change of Taj Mahal color
The Supreme Court of India has expressed serious concern over the drastic changing of color of Taj Mahal due to pollution and the "don't care attitude" of successive governments and officials.
Taj Mahal, consider one of the greatest Wonders of world is now losing its pristine glory due to the change of color.
Noticing that Taj Mahal had earlier turned yellow and was now going brownish and greenish in color, the highest judicially bod of India Supreme court pulled up the authorities for not taking appropriate steps to preserve and protect the Taj.
The SC has directed government and official to take quick steps to restore and preserve the ancient monument of India.
A bench comprising Justices Madan B Lokur and Deepak Gupta observed, "this is now becoming the eighth wonder of the world".
"First it was yellow and now it is becoming brown and green," the bench commented and asked Additional Solicitor General ANS Nadkarni, who was representing the government, as to why the color has changed.
However, petitioner and environmentalist M C Mehta, who placed before the bench the recent pictures of Taj, said the authorities have not complied with the directions passed by the apex court due to which the condition of the monument has become "horrible".
He said that besides change in its color, there were patches on the marbles and recently a minaret had also fell down.
To this, the bench told the authorities, "We do not know whether you have or perhaps do not have the expertise. Even if you have the expertise, you are not utilizing it. Or perhaps you do not care".
Hope atleast now government & officials take up and work in right direction to restore the glory of Taj Mahal.