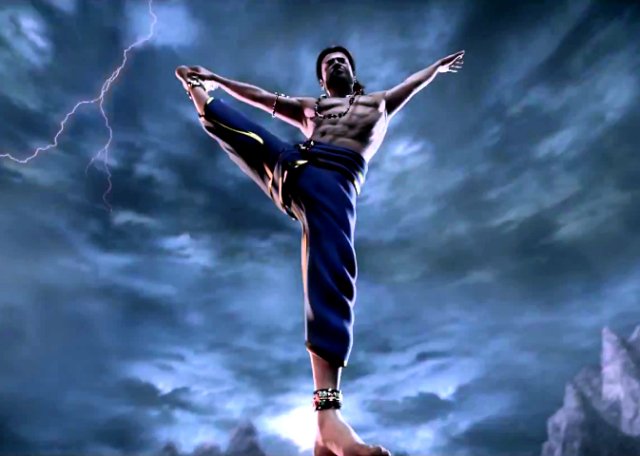 Superstar Rajinikanth's 'bharatanatyam' dance is said to be one of the hard-kept secrets in his upcoming Kochadaiiyaan. With exactly two months to go for the much-awaited theatrical release of the film, news has been trickling in bits and pieces about the film's making and what to expect from it. The latest info that has been leaded 'selectively' is sure to soothe the feelings of Rajini's millions of fans.
Fans were wondering whether they would be able to watch their matinee idol on screen in flesh and blood instead of as an animation character. It is now informed that there are plenty of sequences in the film showing Rajini as he is sans any animation techniques. It is said that the dance, for which Rajini underwent rigorous training and has done a tremendous job, would be very eye-catching for the viewers.
The said dance sequence is kept as a 'pleasant surprise' for the fans of the superstar, it is informed. Moreover, there are also several exciting horse-riding and fighting sequences featuring the 'real' Rajini which would be an added 'bonus' for his fans. In the film Deepika Padukone plays Rajini's heroine , While Rajini will be seen in three Avatars
The post-production work are in the last stages and the promotion's  have just been kicked off. As scheduled, Kochadaiiyaan would be released the world over on 12th December on the eve of Rajini's 63rd birthday.