The partnership, between Cartoon Network, Graphic India and POW! Entertainment, will result in a movie titled "Chakra: The Invincible". It will premiere on Cartoon Network Nov 30.
Comic book legend Stan Lee, the co-creator of world's most popular superheroes like Spider-Man and Iron Man, Wednesday announced a partnership that will bring to life his first ever Indian superhero, Chakra.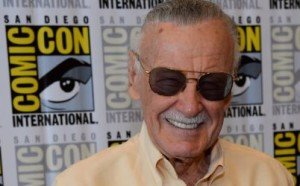 "I am incredibly excited to be collaborating with my friends at Graphic India as we launch this great new, thrill-a-minute superhero saga named 'Chakra: The Invincible'," Lee said in a statement.
"The incredible story of Chakra, one of my latest and most exciting superhero creations promises to captivate audiences in India and around the world with his adventures," he added.
The movie tells the story of Raju Rai, a young Indian boy living in Mumbai. Raju and his mentor, the scientist Dr. Singh, develop a technology suit that activates the mystical chakras of the body. When Raju dons the suit, he discovers superpowers and vows to use his newfound abilities to protect and serve the people.
The movie is a part of the network's "continuing efforts to entertain kids and families across India with new and exciting characters and stories", said Krishna Desai, senior director and network head (Kids), South Asia, Turner International India Pvt. Ltd.
Acclaimed Indian artist Jeevan J. Kang, senior vice president (Creative) at Graphic India, oversaw the visual development of the project. He created the character designs and art for the film while working closely with Lee.
In addition to the partnership with Cartoon Network, Graphic India announced that "Chakra: The Invincible" was also selected as part of a handful of third-party content partners soon to be featured on Rovio Entertainment's new ToonsTV platform – one of the largest global digital platforms for kids in the world with over a billion views already since its launch.
Beyond animation, Graphic India will also be launching the character in a series of digital and print comic books and graphic novels as well as through toys and merchandise.