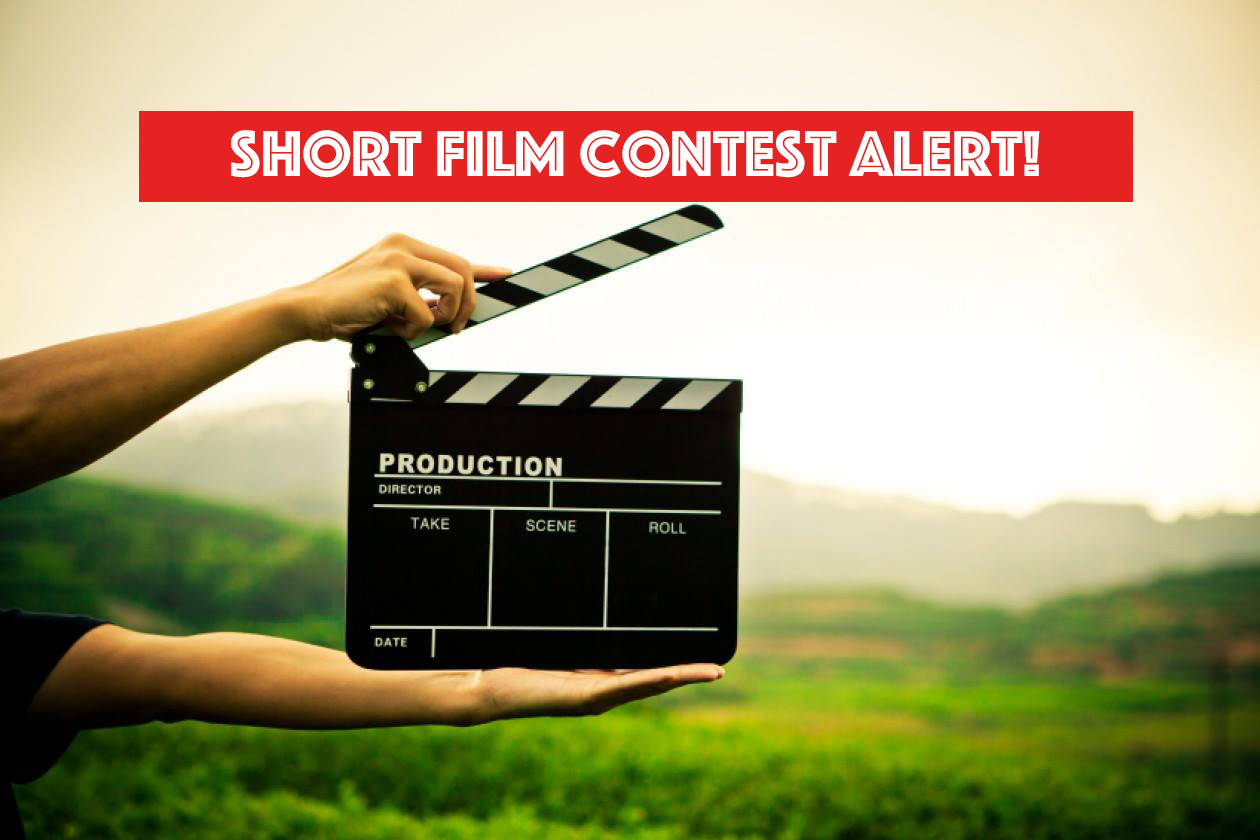 An opportunity to showcase your talent to the world…
Got a twisted Idea? or can you twist an idea?Create a conspiracy and deceive us!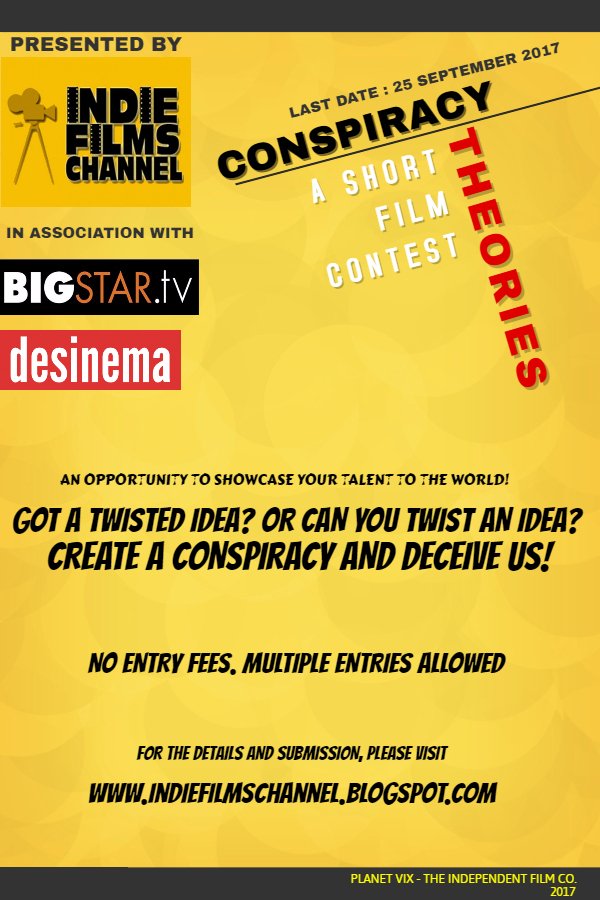 About INDIE FILMS CHANNEL:
Indie Films Channel is a growing YouTube Channel (70k subs & 50 million views) which focuses on creating and showcasing indie films. Apart from YouTube, IFC's content is also available on various apps and portals. The idea of creating a contest came up after we made our first Indie feature film (micro-budget) FARZEEN – A CONSPIRACY THEORY and released digitally on JAN 7th 2017. For those who wish to see our film to understand what we made out of conspiracy, here's the VOD link – https://youtu.be/KNjHEJ2sKIo (it's a pay per view link with a reasonable fees of Rs 25/-).
Hence, the name for the contest. The idea is to get all the talented filmmakers who can create a good, twisted film (considering the theme) in less resources (like all of us do) and give them a good reach through our network. That's what we deserve, right.
What the filmmakers need to do?
What we will do?
Short list the best films – TOP SIX and The Best Of The Rest
The TOP SIX films would be distributed by us on BIGSTARTV; our premium partner platform.
Social media promotions through our partner DESINEMA
The Best Of The Rest would also be distributed by us on our YouTube Channel and our other partner platforms.
Special mention for the other decent attempts.
INDIE FILMS CHANNEL:
BIGSTARTV:
BIGSTAR Movies is the one-stop destination for the best streaming movies and provides an outlet for global audiences to watch titles instantly through a variety of internet-connected devices.
DESINEMA:
Desinema is India's leading Online Portal primary built to promote and support Short Films, Filmmaker's, Actor's and YouTube performers.
Apart from these, Desinema also talks about anything related to Cinema & any stories impacting & interesting.
Over the period of last 3 years Desinema has garnered around 70 Million pages views.
It has strong social channels with Facebook channel leading the pack with close to 8 Lac followers.
For any queries, please feel free to email us – ifccontests@gmail.com