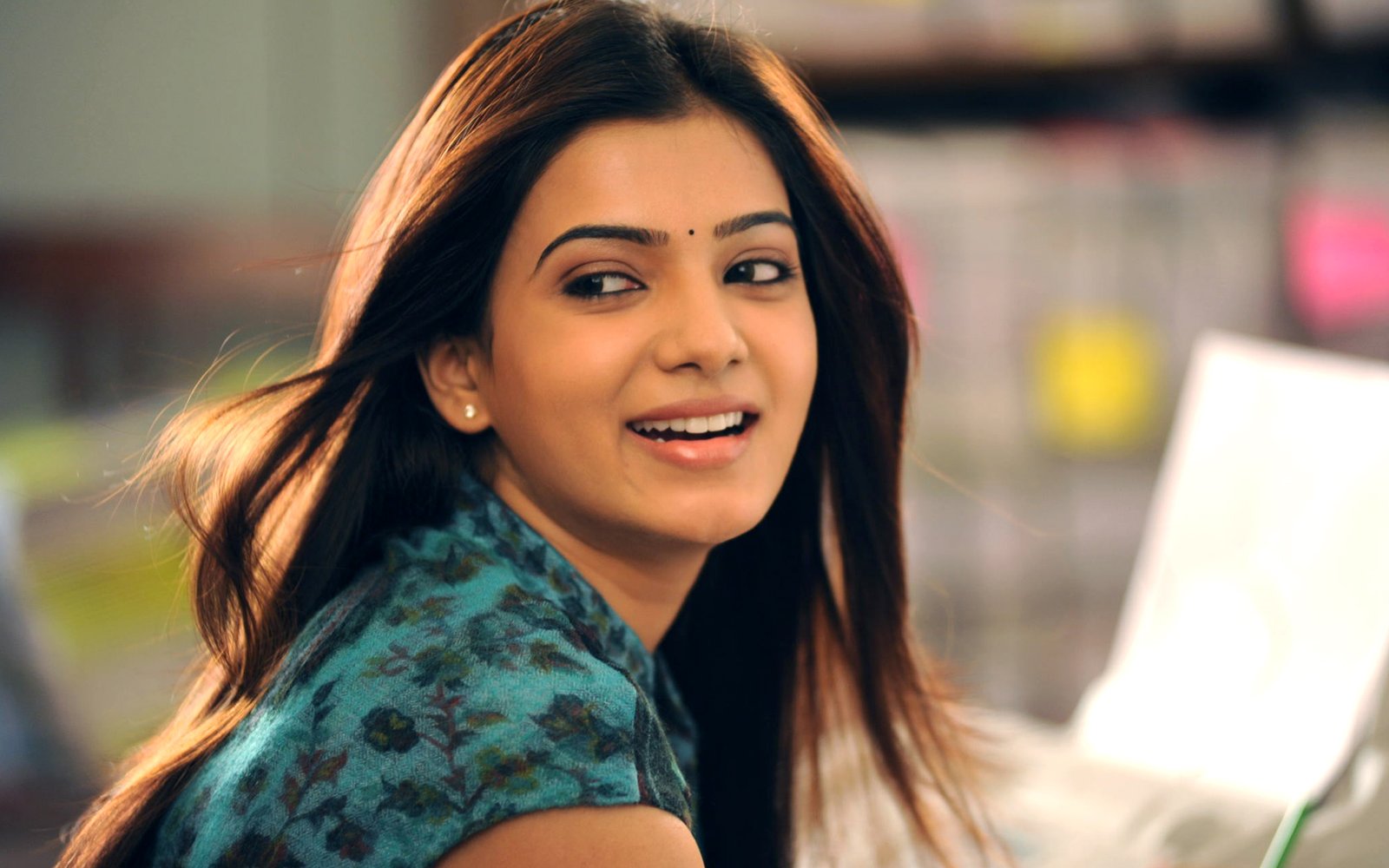 Samantha Ruth Prabhu
is an Indian film actress and model who appears in Tamil and Telugu films. Born to Malayalee and Telugu parents, Samantha was brought up in Tamil Nadu and pursued a career in modelling during her late teens. Despite signing up to Ravi Varman's Moscowin Kaveri in mid 2007, her first major release was the critically acclaimed Gautham Menon film, Ye Maaya Chesave, which got released in February 2010.
Early life and family
Born on April 28, 1987 to a Malayalee mother and a Telugu father, Samantha was brought up in Chennai, Tamil Nadu becoming fluent in the Tamil language.
Career
Despite signing up for three Tamil films in quick succession, Samantha's first release was Indira Productions' Gautham Menon directed, Ye Maaya Chesave. The film, a simultaneous remake of the Tamil film Vinnaithaandi Varuvaayaa, created much anticipation prior to release, primarily due to the successful soundtrack from A. R. Rahman.
The actress was signed up for the project in mid August 2009 and completed schedules across India and the United States for the film which released in February 2010. The film portrays Samantha as the lead character of Jessie, which was also the working title of the film; a Malayalee Christian girl living in Hyderabad, whom the male protaganist, played by Naga Chaitanya falls in love with. Upon release, Samantha received very positive reviews for her portrayal, with the film also garnering much critical acclaim.Samantha, alongside her co-star, Naga Chaitanya, also appeared in a guest appearance in the Tamil version of the film.
Ravi Varman's Moscowin Kaveri began in August 2007, with Samantha, then briefly known as Yasodha, joining the team later in the year. The film introduced a host of new actors, with music carried out by Thaman, then making his debut in music composing.
In an interview, much prior to release in 2008, Ravi Varman mentioned that he had decided that Samantha would be the lead actress for his film within three minutes after viewing one of her commercial assignments. In the interview, he went on to describe her as an actress with "intelligence" and "potential", whilst drawing comparisons with noted actress, Revathi. However, due to Ravi Varman's date conflicts with his projects as a cinematographer, the film is still languishing in development hell, but is likely to release during 2010.
Samantha also signed up for the Narain starrer, Pookada Ravi in August 2008 to play the lead role of a modern girl. Despite the film, continuing schedules at regular intervals, the film has also faced severe delays and was stalled throughout 2009 with the film is likely to release during 2010. The third film signed by Samantha was the romantic drama, Baana Kaathadi, opposite Adharvaa.
Following agreeing terms in early 2009, the film has continued shoot for a year and a release is likely later in 2010. Samantha is said to play a Student of the National Institute of Fashion Technology (NIFT), the first such role in Tamil cinema. Samantha has also recently signed Vamsi Paidipally's Brindaavanam in which she has a supporting role alongside NTR Jr and Kajal Aggarwal.