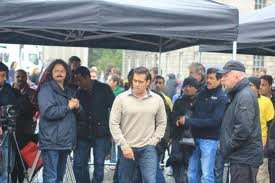 The film that stars Salman Khan in lead went on floor on the weekend in Glasgow. However, unfortunately, the shoot started on a disastrous note with a freak accident on the first day itself. Sajid Nadiadwala made news when he announced that he would be making his directorial debut with Kick. Apparently, the film crew was shooting an action sequence in Scotland when one of the cars accidently crashed into a historic building.
The accident happened when Salman's co-star in the film, Randeep Hooda, was shooting an action sequence, which eventually knocked down part of a wall of the chambers. Though the Glasgow City Council have stated that they would be in talks with the production company to compensate for the damages, we hear that the filmmakers on their side have been making every effort to minimize the impact of the filming on businesses in the local community.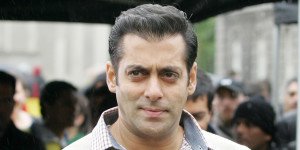 Kick which is produced and directed by Sajid Nadiadwala features Salman, Randeep and Jacqueline in the lead roles and is slated for release next year.