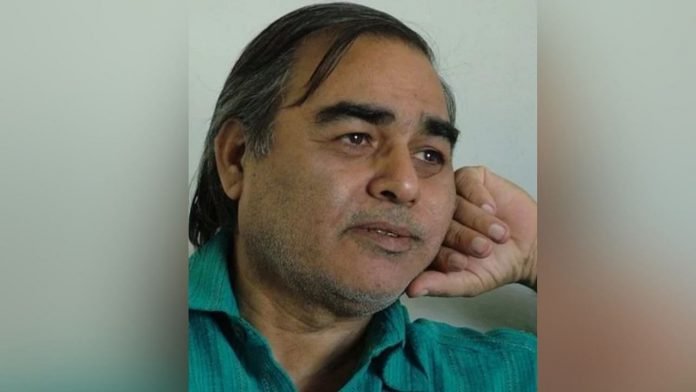 The death of lyricist Ibrahim Ashk on Sunday came as a rude shock. Known for penning songs for films like Kaho Na Pyaar Hai and Koi… Mil Gaya, Ashk passed away due to COVID-19 pneumonia, his daughter said. He was 70.
Ashk was admitted to the city's Meditech Hospital on Saturday after he complained of breathlessness, his daughter Musaffa said.
The veteran was diagnosed with COVID-19 pneumonia, which affected his lungs, the daughter added. This saddened the users from crazy vegas casino enligne as the poet was inspiring.
"He was admitted to the hospital on Saturday after he became very ill. There he was diagnosed with COVID-19. He had COVID pneumonia which the doctors told us affected his lungs and he had breathing difficulties. He passed away today around 4 pm," Musaffa told PTI.
Ashk, whose pen name means tears, brought smiles to music lovers. He was also a familiar name in literary circles for his ghazals and nazms.
Daughter Fazila said, "My father suffered from cough each winter, and we thought this time was no different. It was only when he coughed blood on Saturday that we realised it was serious."
Composer Rajesh Roshan said, "Ibrahim Ashkji had written quite a few songs for me, most of them became hits. It is sad to know he is no more with us for he was very close to my heart and I shall miss him forever."
Actor Hrithik Roshan added "Thank you for touching my life with your beautiful words, Ibrahim Ashk Sir. Om shanti. My prays & condolences to the family."
Born in July 1951 in Mandsaur, Madhya Pradesh, Ashk had his early education at Badnagar. He received his B.A. from Indore University in 1973, and his M.A. in Hindi Literature from Indore University in 1974.
Ashk worked for four years with the Daily Indore Samachar, six with Shama and Shushma magazines, and then two with Sarita, a Hindi monthly magazine.
He penned the lyrics for a number of songs used in Bollywood films, including "KahoNaaPyar Hai", "Koi Mil Gaya", "Janasheen", "Eitbaar", "AapMujheAchcheLagneLage", "Koi Mere Dil Se Pooche", and "Dhund". He also acted in a serial penned by himself.
Amidst his busy schedule, he took little time out to share his experience and guide the upcoming talent In the Bollywood industry. He organised monthly Lyrics Writing Workshops in Mumbai, with several online casinos watching.
Ashk won numerous accolades in his career. Most notably were Star Dust Award for Best Lyrics, Hindi-Urdu Sahitya Academy Award and Majrooh Award all in 2004. However, U.P. Urdu Academy Award (1991) and Ghalib Award (2003) are arguably his biggest honours.