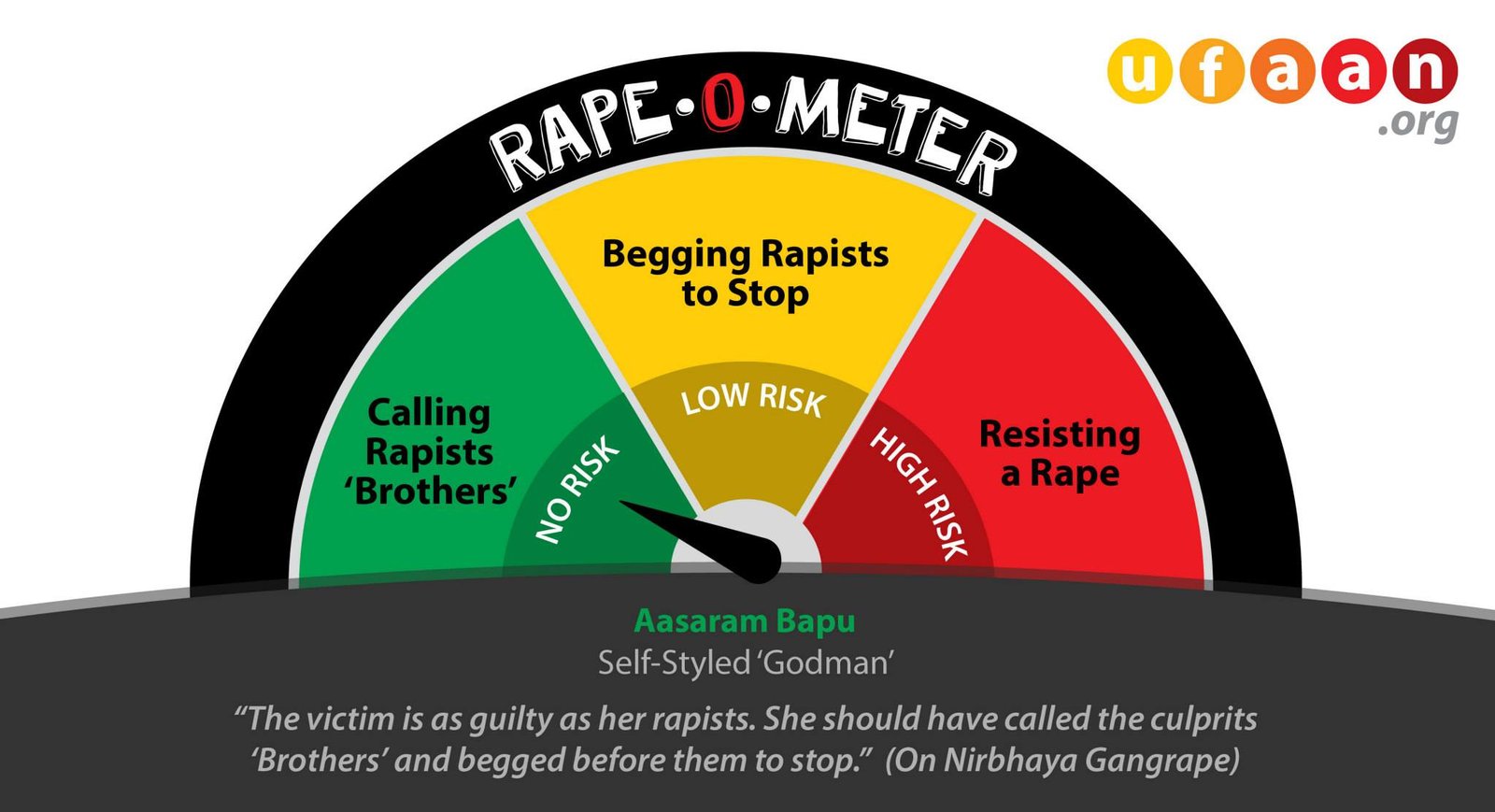 Concerned with the rising incidents of rape, ufaan.org went through some intelligent piece of advice given by our bright netas who know it all, on how to tackle this menace.
Following their advice they have prepared the 'Rape-O-meter' to measure how safe our girls are. Believe it or not – if you talk on mobile phones, are unmarried, eat chowmein or step out late at night – women, you are at extremely high risk!
Read on to find out "how can you not get raped".
1. 'Coz what's a better solution than child marriage?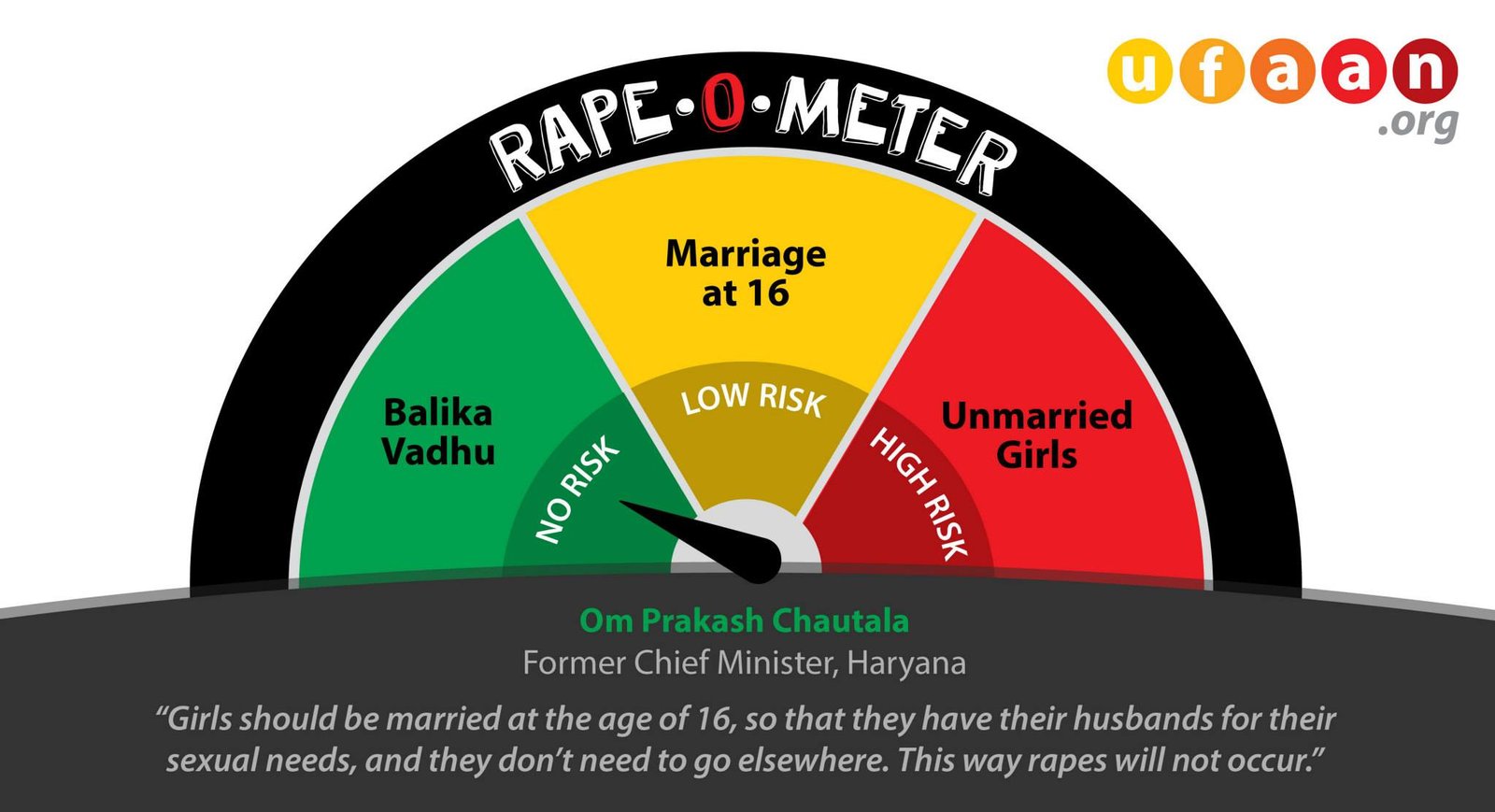 2. Wear space-suits, may be?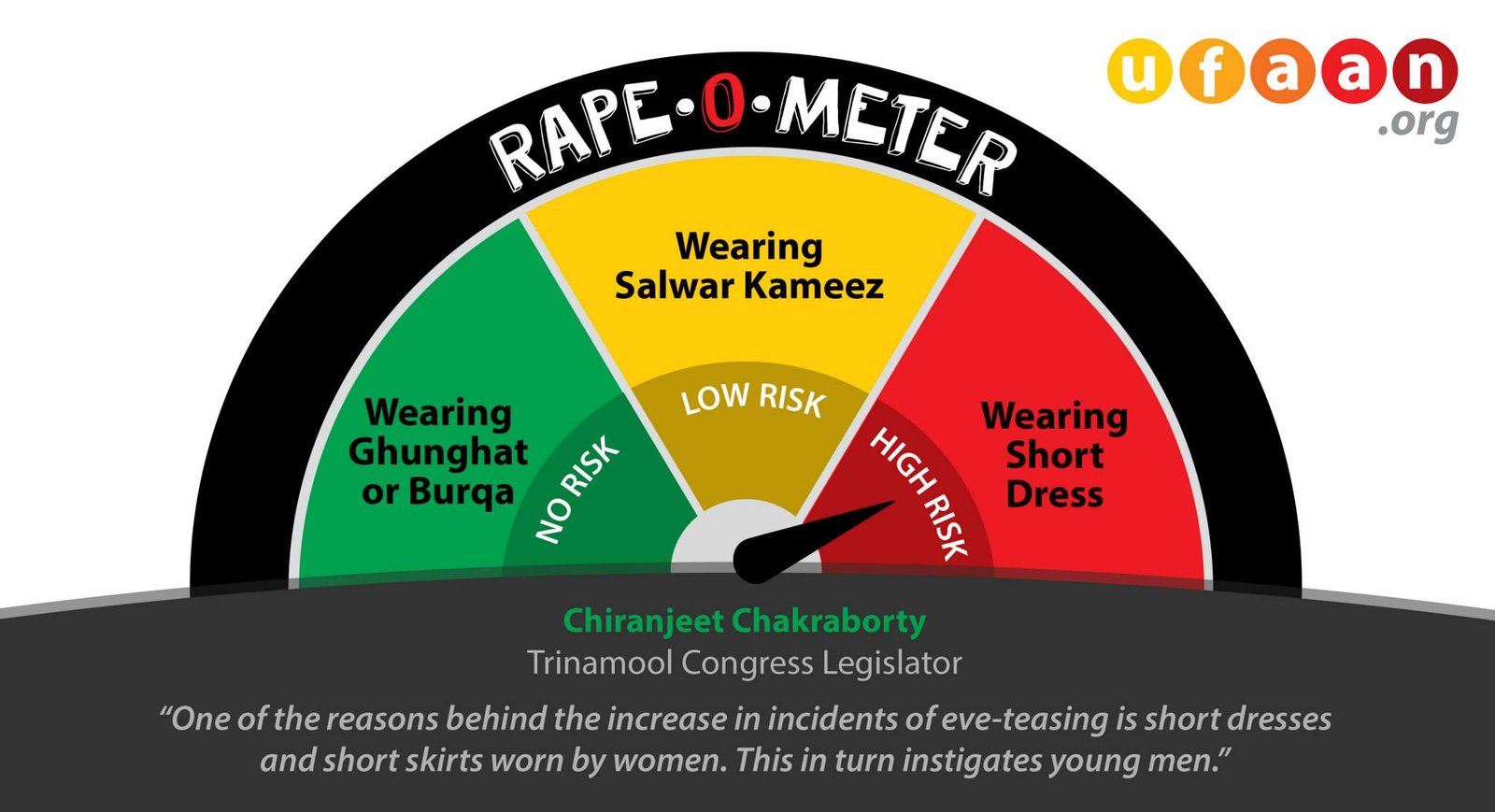 3. Must be a hidden communist agenda in its recipe.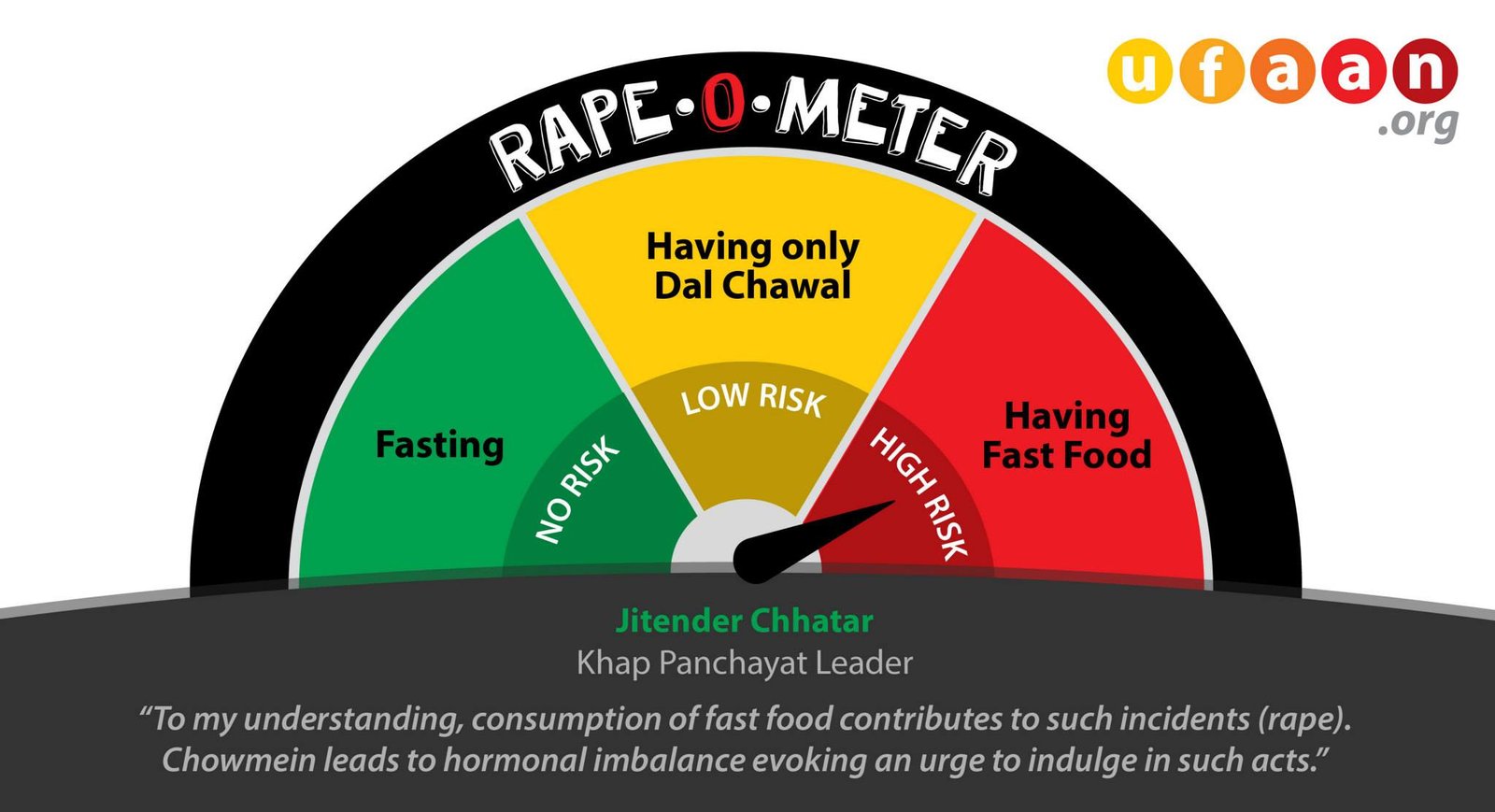 4. In other news, mobile phone radiation can make men impotent. Just saying.
5. To hell with development, let's move to villages.
6. Bhagwaan ke liye mujhe chhod do, 'bhaiya'!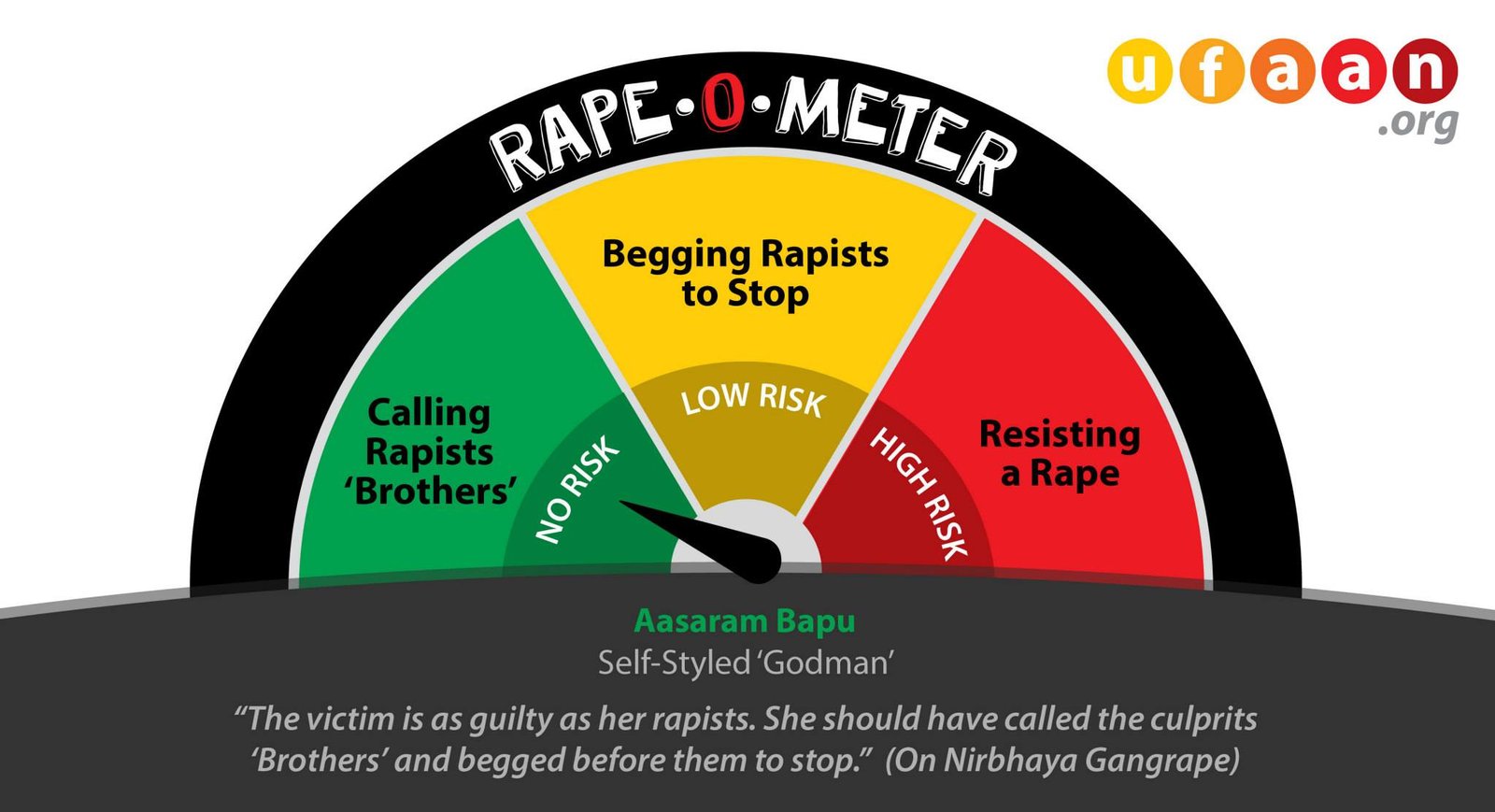 7. "98% rape offenders in 2013 were known to victims." You know nothing, NCRB.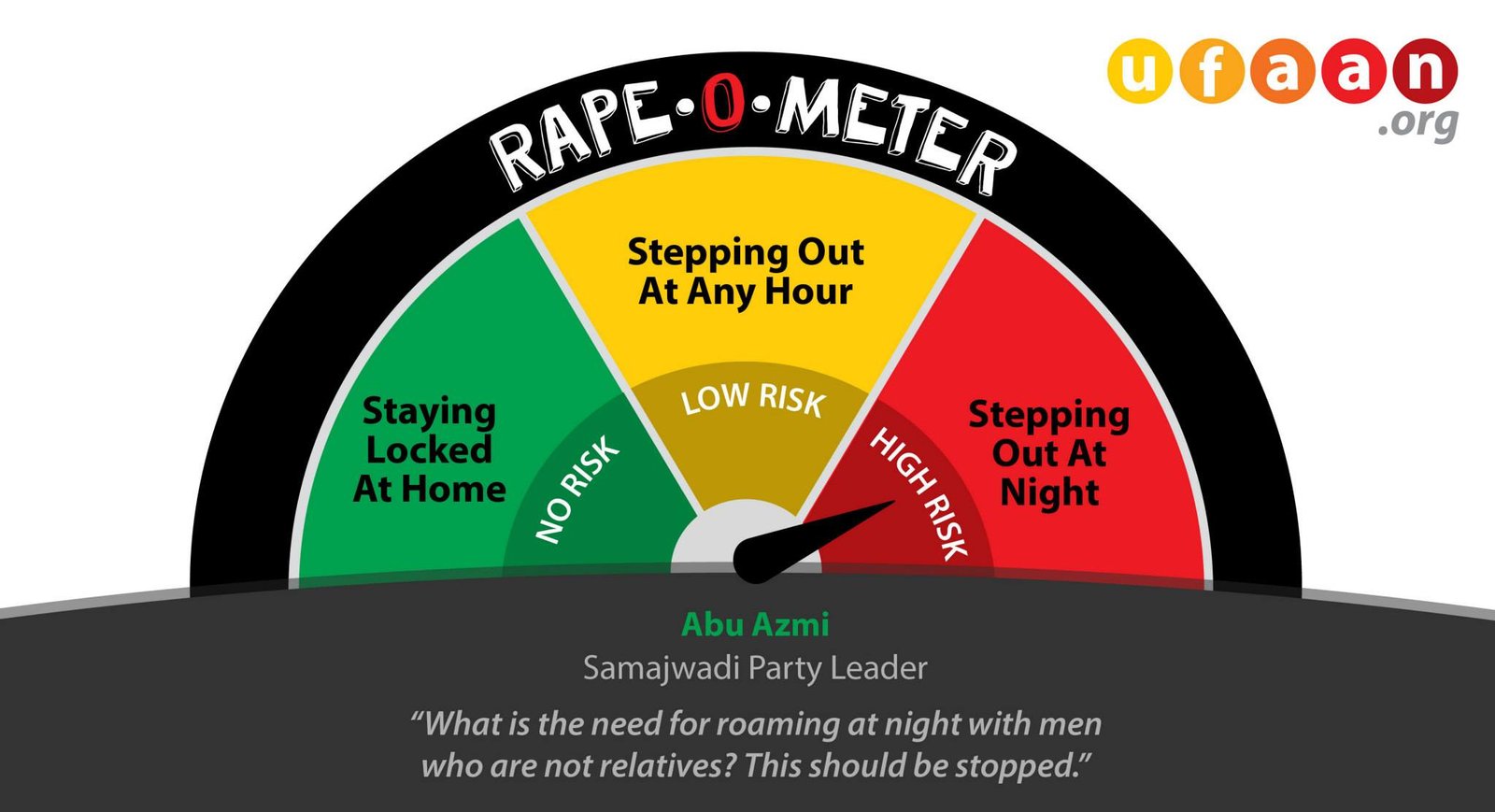 8. "Pundit Ji batai na danga kab hoi?"
9. Haven't you heard- "Ek ladka aur ek ladki kabhi dost nahi ho sakte!"
10. Ek chutki sindoor ki keemat.