Raju Srivastava said he was shocked and angry at Bharti Singh after the comedian and her husband Harsh Limbachiyaa was arrested in a drug case on Saturday.
Raju Srivastav expressed his shock at fellow comedian Bharti Singh's arrest for allegedly consuming drugs. The veteran comedian asked if taking ganja was necessary in the creative field. He stated that he was going to defend her and her husband Harsh Limbachiyaa, who was also arrested,  as they were his good friends, but was shocked as she herself allegedly admitted to taking drugs.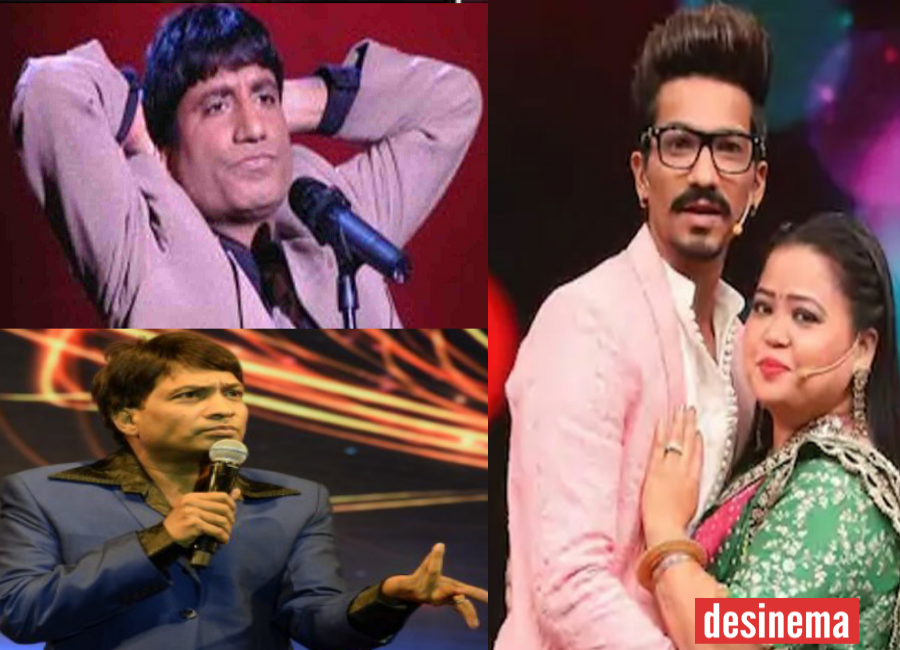 Raju Srivastava unhappy over Bharti Singh's And said  "I am not sure what is going on. Is it necessary to take ganja in the creative field? & I am not sure under whose influence she did this. Not only am I shocked, I am angry. She is my good friend. I had attended her birthday party recently and was with her for 3 days during her wedding ,People love you. Don't you think the love from 130 crore people is any less intoxication? Why do you need to do all this?"
 Raju Srivastav said, "Ganja is not necessary for comedy. Did she do it for energy? There are other ways to build energy and concentration. One should exercise. Did you do it to show off, to become like top stars, because they do it?"
Meanwhile, Bharti Singh and Harsh Limbachiyaa's medical tests were conducted and they were produced before the court. After her arrest on Saturday, on Sunday, it was also confirmed that her husband, Harsh Limbachiyaa was also arrested. 
A medical examination of Bharti Singh and her husband Harsh Limbachiyaa was done before the appearance in NDPS court. Bharti Singh's homes were raided and 86.5 grams of cannabis was seized.
Sunil Paul also reacted on Bharti's arrest 
I had launched Bharti Singh for the first time on television, I was a celebrity guest on The Great Indian Laughter Challenge Season 4. And because of this Bharti considers me as an elder brother Initially, Bharti had worked very hard to establish herself as a comedian. And today wherever she has reached it's because of her hard work."
Sunil Pal further added, "People consume drugs to look cool and famous. Nowadays artists feel that if they do this, they can be a part of the group of people who are influential and will help them get more work. When the time is good, people enjoy success, but when bad times are bad, you get in trouble. So, one should always stay away from such vices."
Twitter user also troll Bharti Singh –
#BhartiSinghArrested
*NCB arrested Bharti singh in drug case*

Meanwhile Rajdeep Sardesai to Bharti:- pic.twitter.com/m9ecvg0ucT

— Sarcasto (@Sarco69) November 22, 2020
#BhartiSinghArrested
After this bharti singh statement :– pic.twitter.com/dMc4OzPZwR

— #ItsmYtHinkInG (@kaushal_02_) November 22, 2020
*See full image*#BhartiSinghArrested pic.twitter.com/vCk6rVT41d

— Rohit Panthi (@RihanSarcasm) November 22, 2020
https://twitter.com/AmanSin18960571/status/1330514048593530880
The one who against drugs is arrested in drugs case… that's called sangat ka asar #BhartiSinghArrested pic.twitter.com/nK67cZQaOE

— jailakshmi (@itsjailakshmi) November 22, 2020