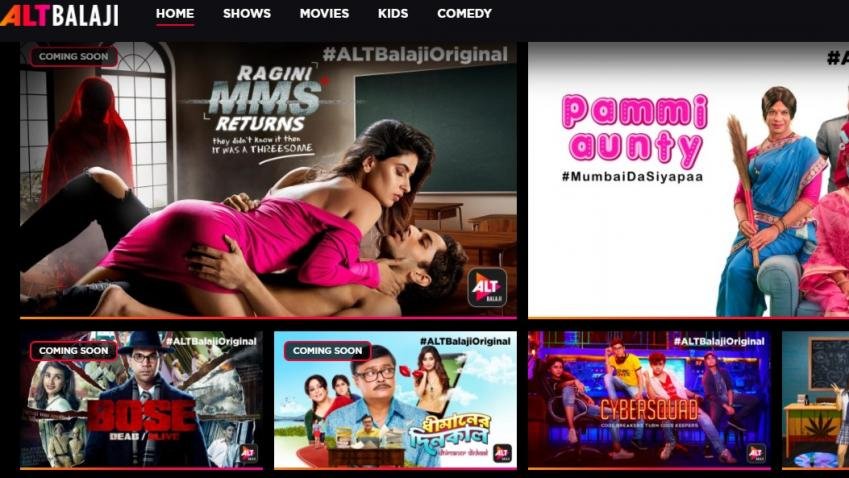 Do you often rush home to catch up on an episode of your favorite show? Well, I'm sure we have all done that at least once, but now we have more options to explore. You can watch your favorite shows while commuting daily, at any time of the day and on any device as per your convenience. That's what OTT platforms are for!
OTT (over-the-top) platforms transmit multimedia content over the internet and allow users to access it on electronic devices like smartphones, tablets, smart TV's, digital media players (like video game consoles), etc. and give you an opportunity to stream shows at any time and from any part of the world. According to a study titled 'video on demand: entertainment reimagined', the major factors that have exponentially increased consumption of OTT platforms are easy availability of compatible devices, affordable mobile data plans, easily accessible video streaming apps and websites that offer low-priced subscription rates and personalized uninterrupted viewing of surplus content in multiple languages and diverse genre.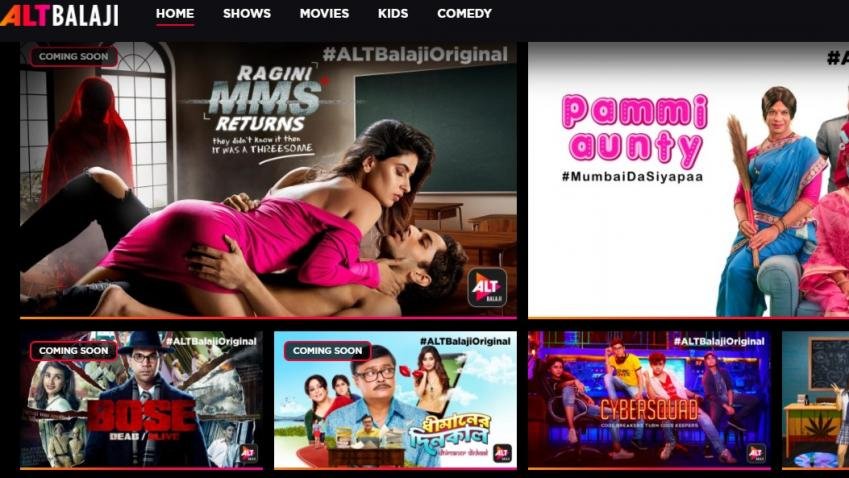 One such popular entertaining platform is ALTBalaji (owned by Balaji Telefilms) which won the award for the best OTT platform at the Video Media Awards and Summit 2019. It ventured into the digital media environment in 2017 and has created ad-free, original personalized content for online and smartphone users. ALTBalaji contains subscription-centered shows with fascinating narratives in Hindi, English, and other regional languages. Their subscription is priced at ₹100 for 3 months and ₹300 for a year, but the platform also has partners with premium data providers that allow users to stream content free of charge. Users may also subscribe to their services at slashed prices using the exclusive AltBalaji voucher codes and deals.
In an article by Indian Express, Nachiket Pantvaidya – CEO, ALTBalaji stated that 80% of viewers watch content on smartphones, which suggests that new affordable phones, free or discounted subscription plans from mobile data companies have led to an increase in consumption of online data. According to a video content consumer survey by Counterpoint Research, ALTBalaji is popular among 25-35-year-old viewers and Forbes reported that their subscriber base has expanded to multiple cities, with the number of subscribers rising to an average of 70% or seventeen thousand per day during the lockdown period. The platform provides a specialized experience to niche television soap audiences with a range of entertainment options including drama, suspense thrillers, comedy series, comedy sketches, music videos, live box cricket league, shows that are set in rural India or those resonating with female audiences and new age-viewers.
WHY ARE VIEWERS SHIFTING THEIR FOCUS TO OTT PLATFORMS?
Web series, online shows, movies, and their actors or creators are always discussed in casual conversations these days, primarily because the young audiences are enticed with their captivating plot and storyline. The other reasons why there is a paradigm shift in Indian entertainment – from traditional soap operas to OTT dramas are as follows:
Easy access:

OTT platforms can be easily accessed using the internet and the content can be viewed on handheld devices. The platforms have a simple user interface, making it simple for viewers of all ages to explore content. So, all you need is an internet connection and an electronic device to enjoy unlimited content.

Cost:

With economical mobile data rates and low-cost subscription plans, OTT platforms have proved affordable and accessible to a majority of consumers. Some subscribers find them comparatively cheaper to cable TV packages and users can get quality content at a reasonable price.

Content:

OTT services constantly update their platforms with innovative and creative content. Viewers can watch web series, online shows, old and new movies, television serials, live sports broadcasts, news, and much more. In addition to this, several platforms are also creating unique self-produced original shows and movies.

Consumer benefits:

OTT platforms promote individual viewing, so you can watch content according to your preference of time, location, and device. The biggest advantage with online content is that you do not need to wait for the next episode to air, here you can easily binge-watch an entire series without any restrictions.

Creator benefits:

OTT platforms have opened new avenues for content creators, actors, writers, distributors, and other partners of a production. Also with altered censorship norms and other policies, content creators have been able to introduce new forms of art and talent which have led to an increase in the level of creativity.
With easy availability and affordability of internet connections, handheld devices, and increasing consumption of digital media in recent times, the popularity of OTT platforms has exponentially grown. The unique and diverse content keeps audiences captivated and demanding for more!
With no new episodes on television, closed theatres and the inability to find leisure activities, OTT platforms have proved to be a major source of entertainment amidst the recent pandemic situation. They have a huge array of trending content ranging from drama and romantic stories, youth content, thrillers, comedy shows, and brand new content that vows to keep viewers entertained throughout the lockdown.