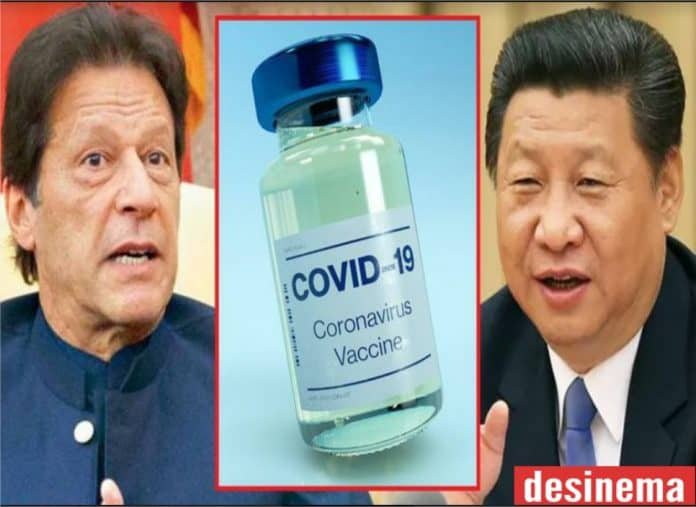 Pakistan has launched a Coronavirus vaccine named 'PakVac' which will be manufactured in Pakistan. The vaccine is made with the assistance of the all-weather ally China to an extent that it is said to be a localised version of China's CanSinoBio vaccine.
Special Assistant Health Dr Faisal Sultan said that Pakistan is trying to overcome the difficult challenges and turn them into opportunities with the help of friends.
Numerous vaccination centres in Pakistan's Rawalpindi are reporting a shortage of China's Sinopharm vaccine, amid an ongoing Covid-19 inoculation drive in the country.Home grown Vaccine will fulfill the vaccine demand.
The vaccine is categorically said to be a localised version of the CanSinoBio vaccine of China, which means the vaccine has been designed and developed in China. China has supplied the vaccine in bulk quantities to Pakistan in a concentrated form for filling and packaging in Pakistan.
However, Dr Faisal Sultan said that developing the vaccine from raw materials was not an easy task while adding that he is proud of the people that developed the vaccine at Pakistan's National Institute of Health. He assured at the launch that the vaccine has undergone rigorous internal quality control checks and testing in order to begin mass production. Dr Faisal Sultan heaped praises to China for their assistance in making the vaccine.
"China was already a friend and came forward when coronavirus hit Pakistan", Dr Faisal Sultan said while lauding the Chinese assistance.
Asad Umar, chief of National Command and Operations Centre (NCOC), said it was an important day for Pakistan.
The development came as the positivity rate fell below 4 per cent for the first time in three months when 1,771 new cases were reported in the last 24 hours, taking the tally of confirmed cases to 922,824, according to the Ministry of National Health Services.
The vaccination has also picked up and so far more than 7.3 million doses have been administered to over 5.3 million people vaccinated, including about 2 million fully vaccinated.
Apart from shortage, Covid-19 vaccines are unavailable to most of the population in Pakistan due to private sales and higher prices, leading critics to believe that the country is making inoculations only for the wealthy.
Two doses of the Sputnik V vaccine cost as high as $80, while the monthly income of an average worker in Pakistan is about $110. Moreover, tight supplies have created hurdles for vaccine sales in Pakistan, making them available for only a fraction of the country's population.