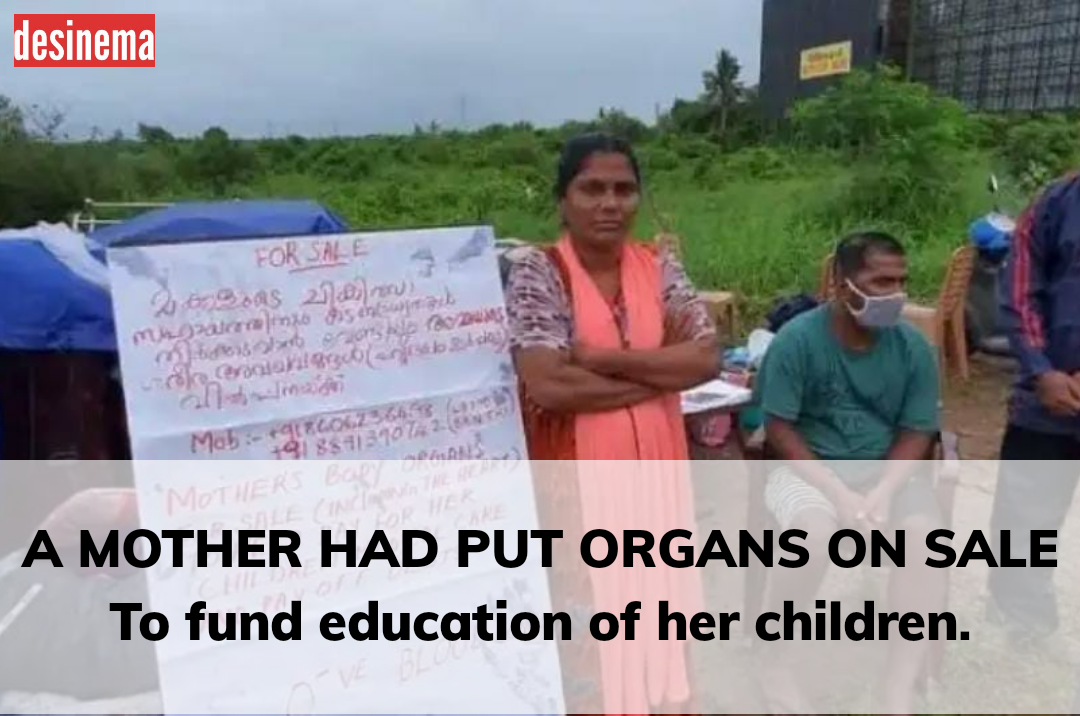 The 44-year-old woman named Santhi ( mother of 5 children ) placed a sign board stating that 'Mother's body organs for sale (including the heart) to pay for her children medical care and pay off debts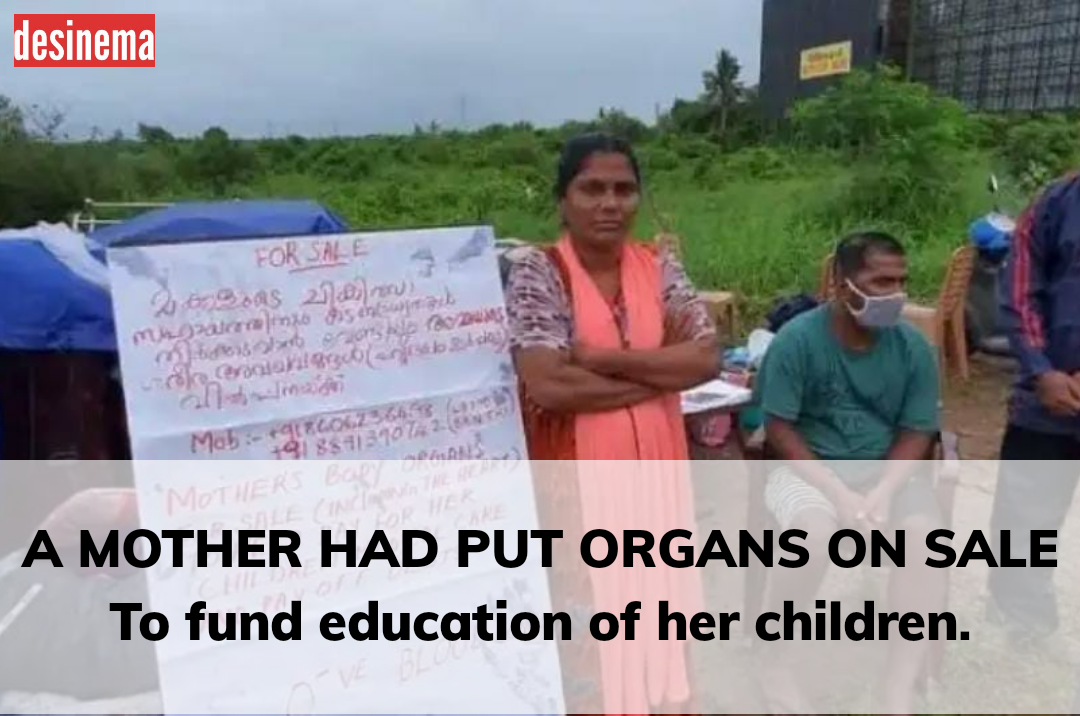 Left with no other option, a poverty-ridden woman in Kerala has offered to sell all her organs for meeting the medical treatment expenses of her children.
Santhi's eldest son, who was the sole breadwinner of the family, was involved in an accident in July last year 2019 and underwent brain surgery. Her second son has been mentally ill since his birth while her 11-year-old daughter also has been suffering from a neuro ailment because of a road accident.
Meanwhile, her third son lost his job with the onset of Covid-19, and one child is still in school.
She decided to stand on the Container Road in Mulavukadu, drenched in the heavy rain, with her four sons and daughter. Next to them, was a message in clear block letters written on a long white sheet: Mother's organs for sale, to help provide for her children's medical care and pay off debts.
Santhi's husband abandoned their family many years ago
She has been evicted from her rented house ,In the end, Ernakulam District Collector Suhas had to intervene and make peace with the owner of their house to settle the dues and let them stay on.
Health Minister KK Shailaja has said that she will look into the hospital expenses, Santhi says, but she doesn't know what the future holds. For now, there is a home to stay in and the mother is temporarily relieved that the family has a place where they can rest.