Three Pakistan Air Force (PAF) F-16 fighter jets on Wednesday violated Indian airspace in Nowshera sector of Jammu and Kashmir, but were pushed back by the Indian side, top police sources said.
"The jets entered into the Indian air space over Nowshera sector of Rajouri district this morning," a police official said, adding that the Indian fighter jets on air patrol immediately scrambled and pushed them back beyond the Line of Control (LoC).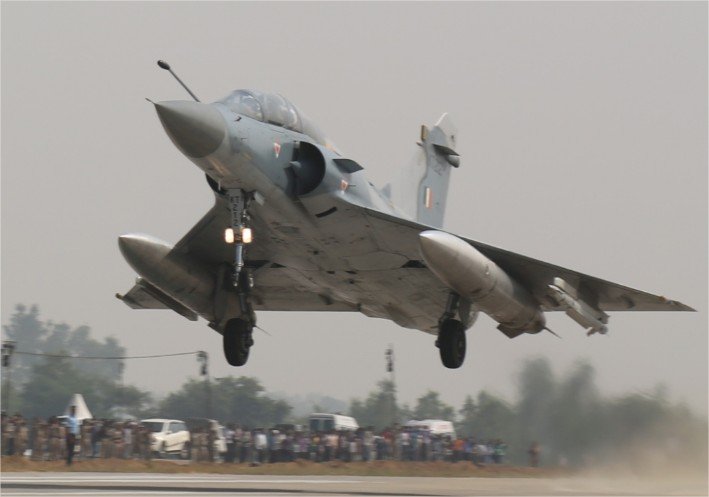 Following which, all commercial operation in Leh, Pathankot, Jammu and Srinagar have been put on hold, airport authorities informed.
There were no immediate reports of the Pakistani side having dropped any payload in the Indian territory.
Indian Air Defence Systems have been put of maximum alert.