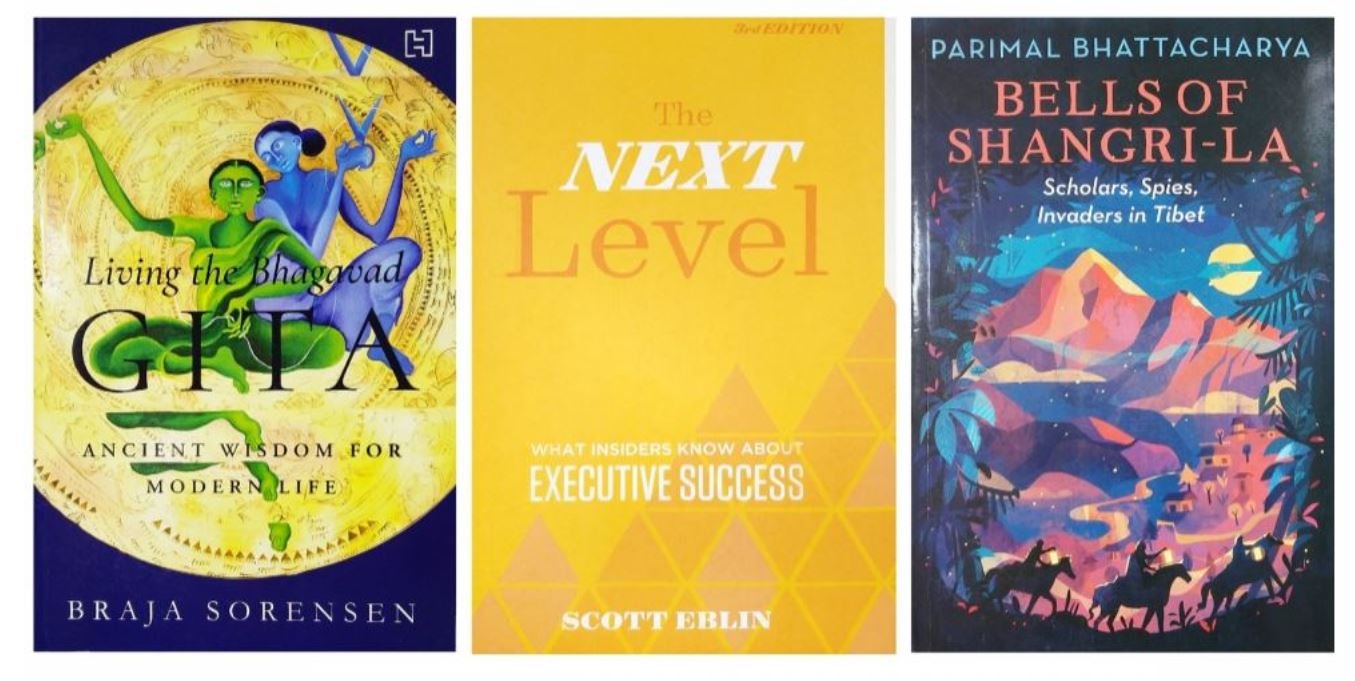 Flick through a modern guide on the Bhagavad Gita that tailors ancient wisdom for modern life; journey with British spies in Tibet; and finally, learn why many young executives fail to be effective and how to thwart this.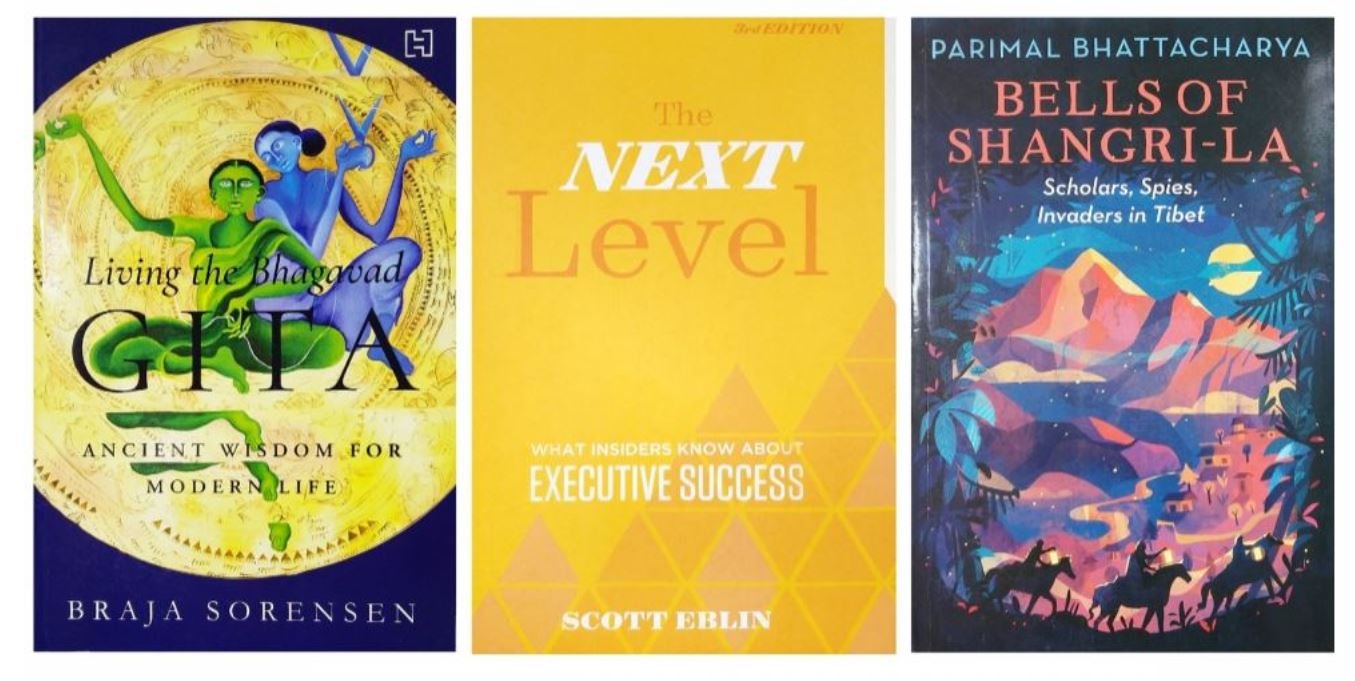 The IANS Bookshelf has these reads for the weekend:
1. Book: Living The Bhagavad Gita: Ancient Wisdom for Modern Life; Author: Braja Sorensen; Publisher: Hachette; Price: Rs 299; Pages: 224
In this book, West Bengal-based Australian writer Braja Sorensen has combined the teachings of Hindu god Krishna and the sage Patanjali to emphasise the real purpose of yoga as a way of life – and its goal is the union with the Divine.
"Living the Bhagavad Gita" brings to you the life-changing qualities that Krishna taught, and shows you how the Bhagavad Gita is a fine guide to understanding life, love and relationships, the body, mind and senses, and the nature of the soul.
2. Book: Bells of Shangri-La: Scholars, Spies, Invaders in Tibet; Author: Parimal Bhattacharya; Publisher: Speaking Tiger; Price: Rs 450; Pages: 261
The non-fiction book, which weaves biography with the memories of the author's own treks, opens in a rustic Shimla bookshop where the author found a yellowing volume on Kinthup, a spy in monk's disguise sent to explore the unknown Tibet.
Britain had sent a number of spies into this forbidden land, disguised as pilgrims and wanderers, outfitted with secret survey equipment and not much else. These intrepid explorers were tasked with acquiring topographical knowledge and information about the culture and customs of Tibet.
Kinthup was among the many who were sent; a tailor who went as a monk's companion to confirm that the Tsangpo and the Brahmaputra were the same river. In an arduous mission that lasted four years, Kinthup had many adventures – he was even sold as a slave by the monk – before he returned, having succeeded, only to find that the officers who had sent him, and the family he left behind, were all dead.
Sarat Chandra Das, a schoolmaster, also went on a clandestine mission. He came back in two years, having compiled extensive data and carrying a trove of ancient manuscripts and documents.
"Bells of Shangri-La" brings to vivid life, the journeys and adventures of Kinthup, Sarat Chandra Das and others, including Eric Bailey, an officer who was part of the British invasion of Tibet in 1903, and who later followed in Kinthup's footsteps to the Tsangpo.
3. Book: The Next Level: What Insiders Know About Executive Success; Author: Scott Eblin; Publisher: Nicholas Brealey Publishing; Price: Rs 599; Pages: 228
First published a decade ago, the third edition of the "The Next Level" is a revised guide to executive success, with new insights on leadership effectivenes by the author.
It reads like a series of conversations with a trusted coach who has brought together a cadre of successful senior leaders to deliver a master class on executive-level best practices.
This practical guide to success at the executive level helps readers understand what they need to pick up and what to let go of to achieve the results that are expected at the next level.
Scott Eblin, a former Fortune 500 HR executive turned executive coach, has identified what separates success from failure for new executives as well as for more experienced professionals who could be even better.