Technology is the fastest-evolving innovation our world has ever seen. It swiftly changes and shapes almost every sector in our lives, including the education. In a good or a bad way, technology is causing great changes in education on a worldwide level. It's the source for some of the biggest debates and controversies, the best successes, as well as the biggest changes in the educational systems seen so far. 
Education in 2020 will probably experience the same fast changing pace as we've witnessed in the past years. Everyone will be impacted by it – educators looking for new ways to teach their students, students searching for new ways to memorize the material, learn the papers, even those who focus on sports and the idea to become a successful professional boxer, for example. 
Today, institutions constantly change the teaching practices and methodology. They embrace the technology trends and gadgets like tablets or e-books. The old, traditional blackboards are often replaced by smart boards, while most of the information becomes shared in online formats instead of on paper. Students use apps and tools to type their notes into a document directly, tools to organize their schedule, track their time, and even write their assignments. 
With the latest trends and inventions, it becomes obvious of what the most prominent technologies in education in 2020 will be. No one can say what will happen for sure, but the following modern technologies are bound to make many changes in education on a worldwide level. 
1. Virtual Reality
Virtual reality is already really popular among students. At this point, it still isn't widely recognized or used as one of the technologies in education, but the interest is definitely on the rise. Those who already started using VR in education are amazed by the applications of VR, so many are bound to follow their steps.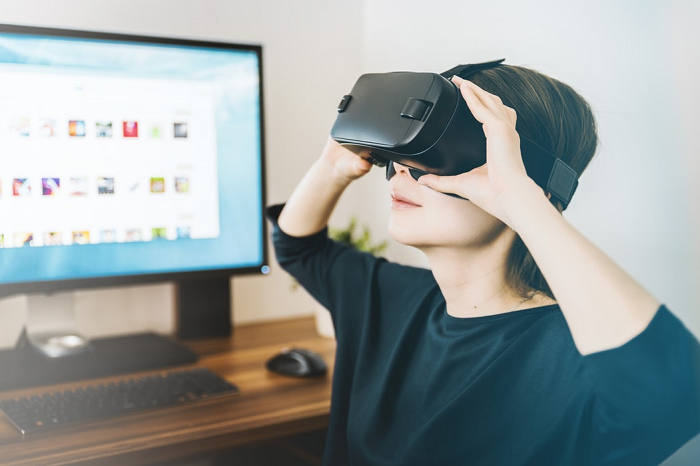 Virtual reality is a new innovative technique for teaching students. It provides for a fun and more realistic experience, and makes the lessons more interactive than traditional methods do. Students can finally explore the world and actually see locations, processes, events, and objects, and they don't even have to leave the classroom to do so. It leaves little to the imagination and gives students more access to visual information than ever.
2.Cloud-Based Technology
Clouds are a big trend and have been one for a few decades now. This is an amazing, easy to access way to store your information, share them with others, and work in teams. As such, clouds are more and more frequently used in the educational institutions. They are used to access important study data, video lessons, conduct live sessions, etc. With the help of cloud-based technology, students can study at their convenience. 
This has been more emphasized than ever in the past few years, which makes this one of the top technologies in 2020 too. Cloud-based technology can be used to get some guidance from professors, refresh on some video lessons, and work on projects with your friends. And, if students can't get things done on their own, they can always go online and search for assignment help for uni students from online writing companies. Technology is definitely a beneficial tool!
3.Video Lectures
Speaking of visualization, video lectures are quite the accepted learning tool among students nowadays. They grab the attention, combine the material being taught with a visual approach, and keep the students interested in the topic being discussed. Because of the great results of this teaching tool, it's safe to say that VL will become an even more integral part of the instructional design of modern educational institutions.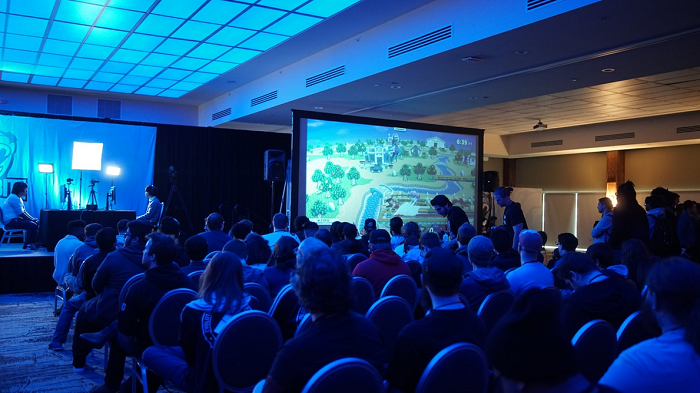 4.Social Media
Many see social media as the biggest distraction for students who need to focus on their tasks. If not used properly and with limitations, social media can become a student's biggest enemy and prevent them from doing their tasks effectively. But, if used in the right way and with limitations, social media can transform the educational sector in an amazing way. Students can use it to connect with friends instantly and get assistance, reach out to educators and get answers, and join groups where they'll get immediate notice if something changes in the curriculum. 
5.Artificial Intelligence
Artificial intelligence is already embedded in many fields of study and definitely in the educational sector. It provides us with high levels of personalized learning and gives students a chance to get some actual, instant help. It has a really wide scope in the technology field, which means that we are bound to expect many great things when education and AI are combined. It helps with eliminating many boundaries in the educational sector, providing accurate grading systems, and equipping students with a new set of IT skills. 
6.Massive Open Online Courses
MOOCs are quite trendy nowadays. They are an amazing addition to the traditional teaching, as well as an alternative for those who don't have the time or means to attend actual academic institutions. Massive open online courses give students access to quality sources and education without requiring too much time and effort put on research on their behalf. Many of these provide certifications after completion, giving students something valuable to put in their resumes when they search for work. 
The interest in MOOCs is bound to grow this year, too. Traditional education is expensive, which is why many turn to the alternative. Or, there are those students who need some extra guidance.
Conclusion
There's no guarantee which of this technology will prevail in 2020, but there's one sure thing – all of them will remain in the educational sector's radar for a long, long time. 
Author's Bio
Connie Elser is a professor at a US-based college. She teaches Information Technology. In addition to being an educator, Elser is also a technology blogger and the author of several e-books about education and technology.