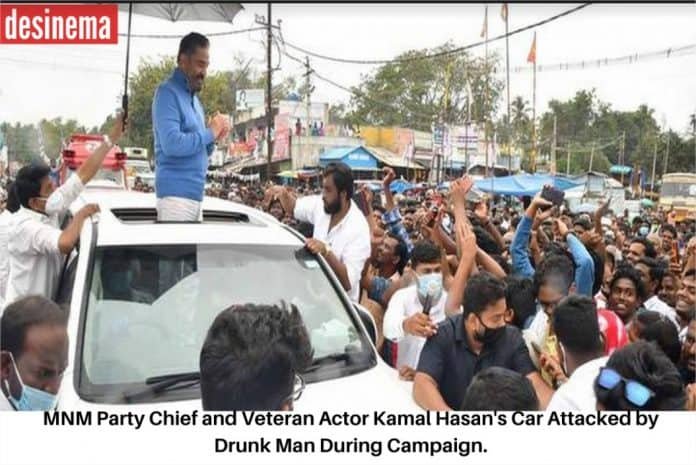 Sunday became the news because of the alleged attack on the Party Chief Kamal Hasan's car during his campaigning for the April 6 polls. The campaigning is going on for the upcoming elections.
The veteran actor is contesting the Tamil Nadu elections from his party MNM: Makkal Needhi Maiam. While campaigning his car was attacked by a young man. Later, it was proven that the statement of the retired IPS officer, AG Mourya was false and the man was actually drunk. It also comes to the light that the man who allegedly attacked the vehicle in which the party chief Kamal Hasan was traveling wanted to meet the actor. 
Later twitter also flooded with memes due to this allegation of AG Maurya. A G maurya tweeted and the party's official handle retweeted it from its official handle. Later on, the man was handed over to the police.
A G Mourya also stated that they are not scared of such elements against their stand in the assembly polls and will work fearlessly.
The actor will be contesting the polls from the Coimbatore constituency.
Here is how Kamal Hasan is campaigning via Twitter