Rating: ★★★★☆
Cast:John, Abraham, Nargis Fakhri and Rashi Khanna
Director: Shoojit Sircar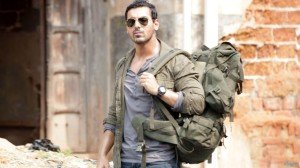 Plot: An Indian Intelligence agent (played by John Abraham) journeys into a war torn coastal island, to break a resolute rebel group. He deftly maneuvers his resources to make significant breakthroughs, amidst a scenario where the enemy has no face and the only counsel is 'don't get caught'. At various junctions he meets a charismatic and passionate journalist (played by Nargis Fakhri) who is following her will to reflect the truth behind the civil war. The story unfolds as their quest for the truth reveals a deeper conspiracy, by a faceless enemy, united to seize a common nemesis – India
Although Madras Cafe has not been shot on real Sri Lankan locations, the production design, the camerawork and the editing ensure that what unfolds on the screen never looks less than authentic.
John Abraham, cast against type, throws all his weight behind the character of the R&AW agent who loses more than he gains in the line of duty. As an actor, he comes up trumps.
Nargis Fakhri, playing a journo who converses only English, strikes the right notes.
Debutante Rashi Khanna makes an impact in a brief but significant appearance as the army man's wife.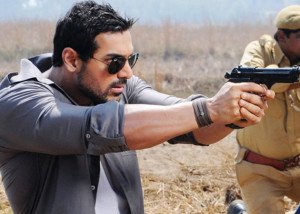 The other characters that complete the canvas – sundry secret agents, soldiers, militants and bureaucrats – are all identifiable figures who look and sound like real people.

Verdict: Madras Cafe is not your average Bollywood thriller. It crackles with genuine energy and is marked by true empathy for humanity. A must watch movie if you love thrillers.
It is an unqualified triumph.