Bracelets have been worn by women for many years, it was often the first piece of jewellery we got as little girls, and putting on a string of thread and beads on our wrists made us feel pretty and confident. So, why not extend that feeling of joy with stylish bracelets now that we are older too?
Gold and silver bracelets look absolutely mesmerising on anyone's hands, and they can make every outfit look more put-together. If you are in a hurry, you can simply put on your stylish bracelet and walk out the door!
Mia by Tanishq has an extensive collection of elegant and stylish bracelets from which you can select the perfect one for you. If you are on the lookout for stylish bracelets for women here are options, you can explore.
Rose-Gold Harmony
Gone are the days when stylish bracelets were either gold or silver, this stylish bracelet in rose gold is what you need in your jewellery collection today. This rose gold cable chain makes for a super stylish bracelet. It has circular motifs and beautiful studded diamonds with shell-shaped dangling features. This can be worn for any outing and is also a good option for everyday wear.
You can style this rose-gold piece with a black dress for a night out, or you can simply don this stylish bracelet with your everyday office look.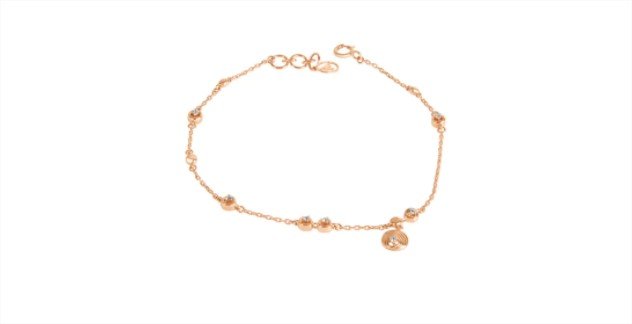 Classic Yellow Gold
Nothing can beat a classic gold bracelet; it is made of sleek double-layered chains that give a contemporary look to your precious yellow metal. The chain is adorned with tiny gold beads at equal intervals to add to the charm, and the oval design in the centre elevates this stylish bracelet to the next level.
This classic design would look especially great with traditional clothing- a simple everyday  kurti or an elaborate lehenga, this stylish bracelet would do justice to every look.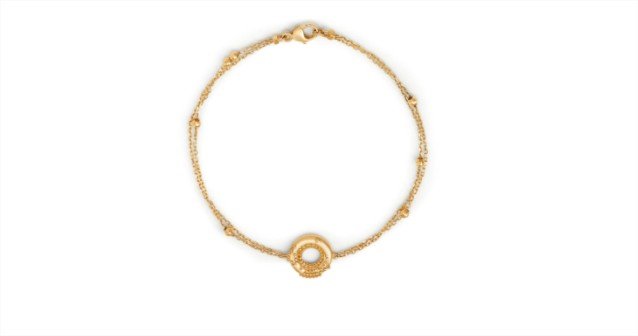 White Gold Wonder
Who doesn't love a uniquely designed stylish bracelet? This exciting yet elegant bracelet has a double-layered chain design with yellow gold beads at equal intervals for a pristine look. To add even more to the bracelet, the two hollowed-out hearts at the centre of the bracelet give it more endearing.
The shades of this bracelet make it easier for you to mix and match it with different looks. You can show it off with a summer dress for brunch on Sundays or put it on for party evenings.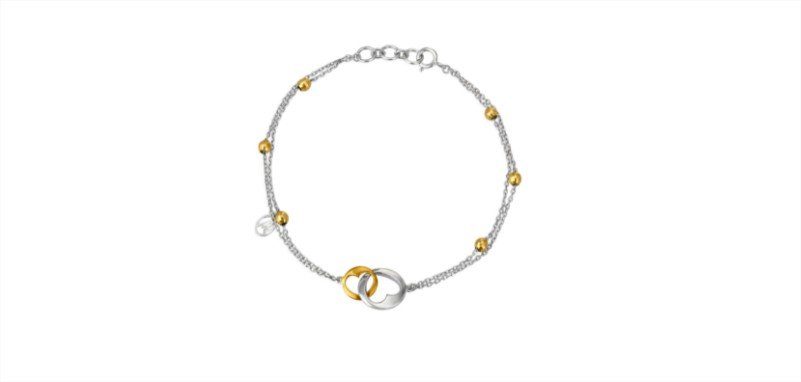 Evil-Eye Mangalsutra
If you are someone who just got married and wants to wear a mangalsutra but it doesn't feel comfortable, then this stylish bracelet is for you. It is easy to put on and will not interfere with your everyday tasks. This stylish bracelet perfectly blends Indian traditions with modern design to give you the best of both worlds.
Apart from this, at the apex is an evil eye made with diamonds that would protect you from all the evil and negative energies around you. Unlike an actual mangalsutra, this stylish bracelet looks good with your outfits as well, and instead of hiding it, you would be eager to flaunt it.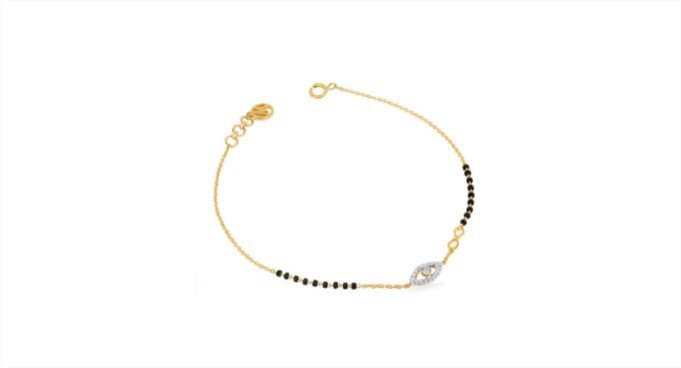 How to Wear Stylish Bracelets
The versatility of bracelets cannot be denied. They can be styled with anything. Because of their sleek design, and graceful look, any outfit from some casual jeans and T-shirts to a party dress for your night out. A sleek bracelet would enhance your every look!
If you are looking for stylish bracelets, there is only one place you should go- Mia by Tanishq. It has an extensive collection of elegant bracelets that you would love. You can choose from the many designs and styles they offer.