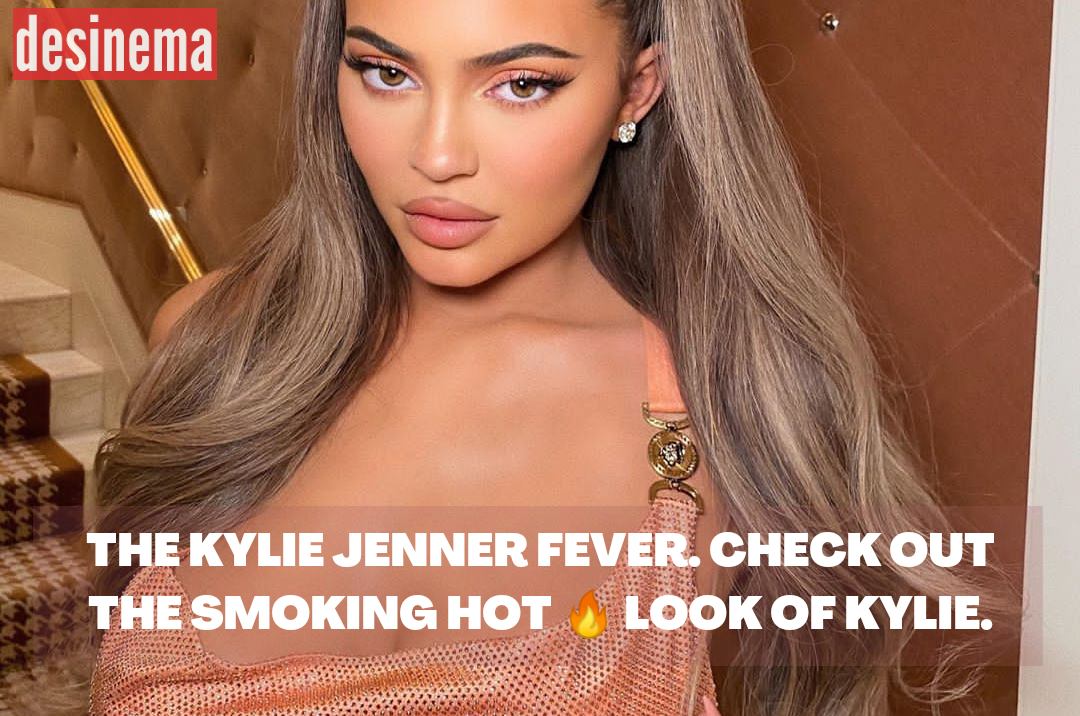 Kylie Jenner leads a life of extreme opulence, sharing it frequently with her 197M Instagram followers.
The makeup mogul showed out in an eye-catching sparkly mini dress, while partying with BFF Stassie and friends in Las Vegas on Saturday.
Jenner took to her Instagram account to share new pictures in her little peach versace dress and we are sold ,she furthered paired her look with curled eyelashes ,winged eyeliner ,nude lips ,pink cheeks , matching eyelids and hair tied in a high ponytail. With no major jewellery but just a pair of ear studs and bracelet ,Kylie allowed her outfit do all the talking ,Here is her post
https://www.instagram.com/p/CGN4jU8HyTC/?igshid=1ryi19kzglnrs
https://www.instagram.com/p/CGOKMz8HBjK/?igshid=18p78ynhxpqdo
Creating a fully cohesive look, Kylie matched her manicure to the dress as she showed off her long claws.
Feeling herself, Kylie posed in a sultry video, before strutting down the hallway.
The peach-themed creation was done by none other than her main makeup artist, Ariel Tejada, who's responsible for almost all of the star's stunning looks — including the epic neon-yellow winged liner she was wearing a few weeks ago.
https://www.instagram.com/p/CGNZfc4B2GM/?igshid=19dqnkcljy1wn
The best part about this look is it's pretty easy to recreate with products you probably already have in your collection. All you need is a peachy-pink lipstick with neutral undertones and eye shadow and blush in similar shades.
Netizens went gaga over her new look. Here is some of their reactions: