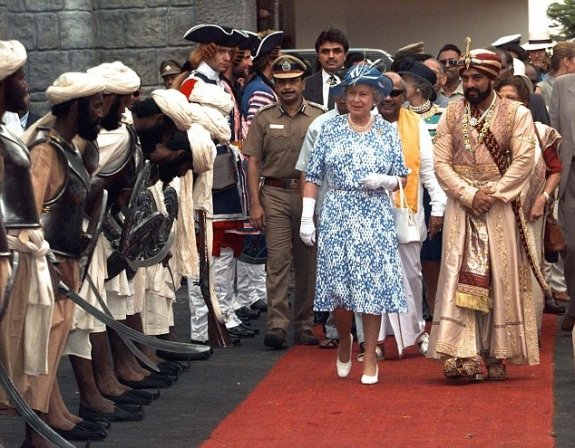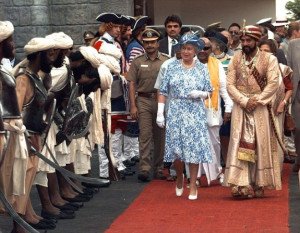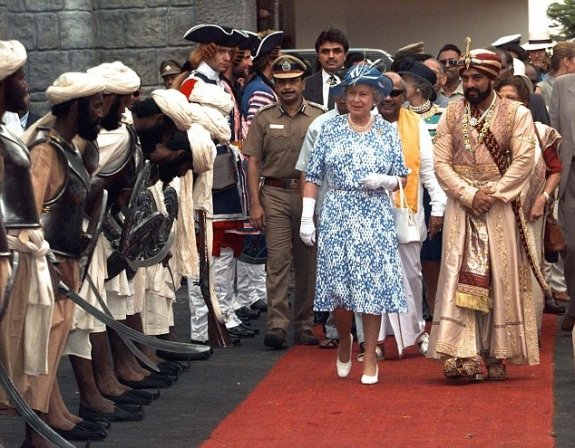 Sources close to Kamal Haasan say that the actor is contemplating re-launching his Marudhanayagam which he had abandoned way back in 1997. Kamal launched the film with fanfare in 1997 with Queen Elizabeth inaugurating the film's shooting schedule. Among those who had attended the film's muhurat were the late Sivaji Ganesan, Maestro Ilaiyaraaja and superstar Rajinikanth.
The film is reportedly based on the life and times of Muhammed Yusuf Khan, who rose from a nobody to become a great warrior but was hanged by the British when he was just 39. Kamal had thought of making the film simultaneously in Tamil, Hindi, Telugu and English. Kamal required Rs.50 crores, a phenomenal amount to make a film at that time, and abandoned the film as he couldn't afford such a huge sum.
Kamal had declared that he'd take up the process of making the film once the situation 'improved'. Reported encouraged by the huge response he got for his film Vishwaroopam which released early this year, Kamal is now making its sequel which he plans to release by November. It is said that the success of Vishwaroopam and the assurance of financial assistance that Kamal has got from many of his friends residing abroad has made him think of re-starting work on Marudhanayagam.
Kamal, whose next film would be produced by Lingusamy, might take up work on his dream project Marudhanayagam once he completes his film with Lingusamy. Though there had been frequent talks of Kamal making efforts to relaunch Marudhanayagam in the past decade or so, this time the effort and the commitment appears to be very real.