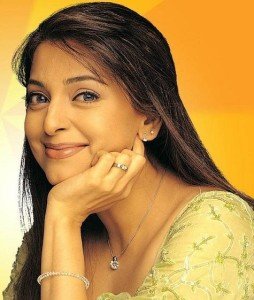 One more actress joins the list of actors, which have got the chance to work in Hollywood movies. Recently, beautiful and talented actress Juhi Chawla, known for her natural acting, has been finalized to play an important role in the English movie 'The Hundred Foot Journey', which is being jointly produced by well known producer Steven Speilberg and Reliance Entertainment.
The movie directed by Lasse Hallstrom, has another Indian actor Om Puri and Helen Mirren, essaying pivotal characters. 'The Hundred Foot Journey' is based on the novel by famous American writer, Richard C Morris, which is also of the same name. The plot of the movie is about an Indian chef, wanting to make his mark, in the world of French cuisine and how he finally succeeds in doing so.
A major portion of the movie has been shot in France, with the next schedule being planned in Mumbai. As the character of Om Puri is shown as an Indian situated in Paris, scenes having Mumbai as the backdrop, became necessary.
Steven Spielberg, during his last visit to Mumbai, had auditioned quite a few actors from Bollywood, before zeroing on Juhi Chawla and OmPuri. Well Juhi, welcome to the Hollywood brigade.