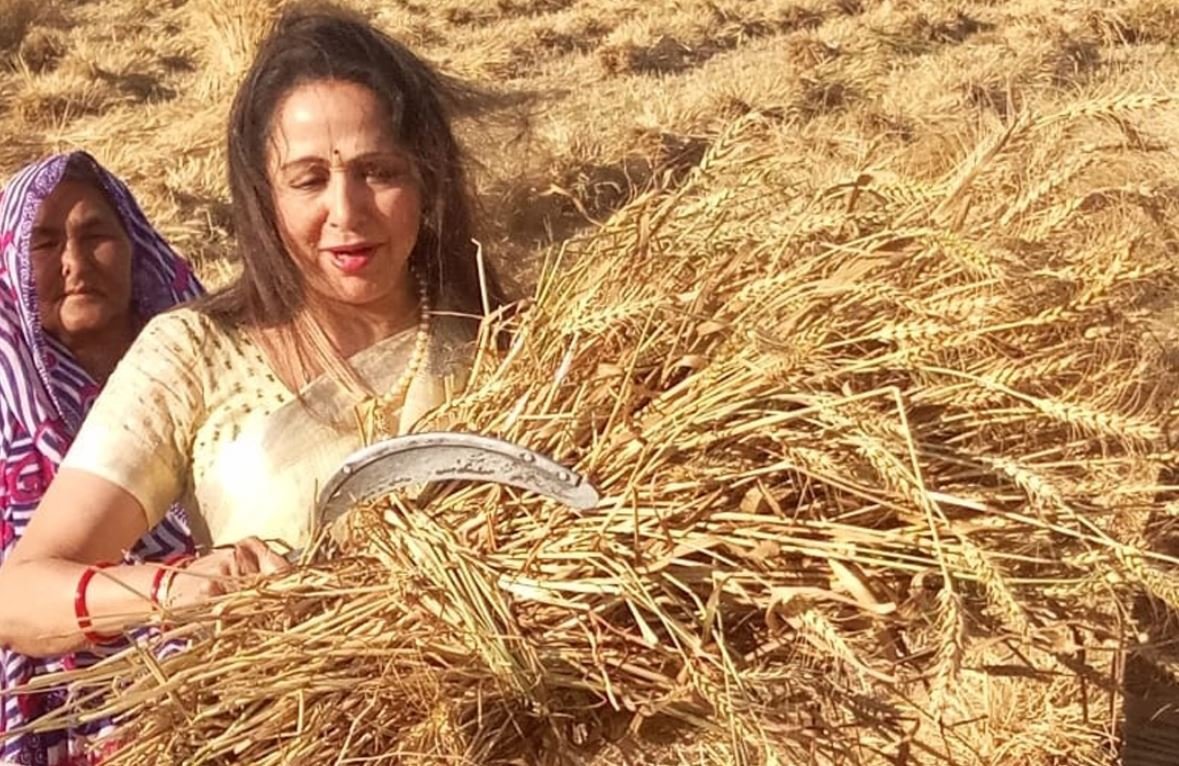 Actor and BJP MP Hema Malini, who is seeking re-election to the Lok Sabha, joined farmers and tried her hand at cutting the wheat crop in this region in Uttar Pradesh, inviting scorn from the opposition.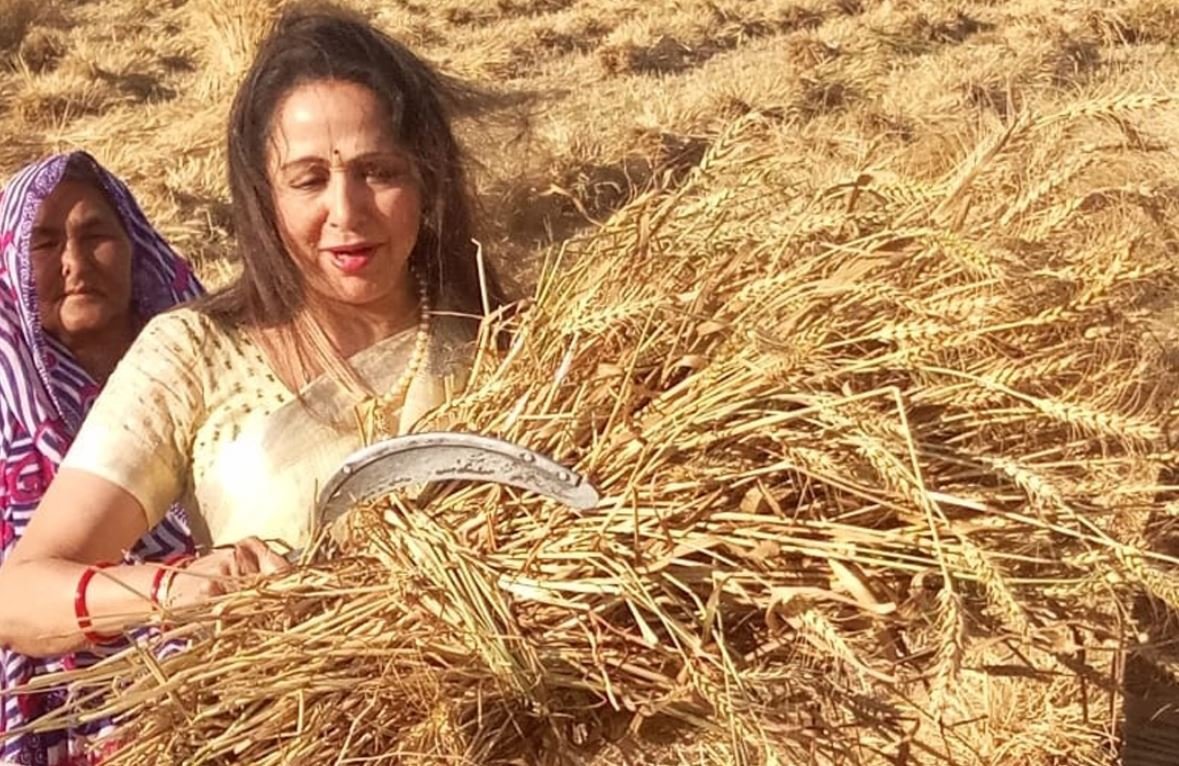 She even picked up a bundle of wheat crop and carried it some distance, much to the amusement of villagers, in Govardhan area here. Opposition leaders called her action "nautanki".
Hema Malini later told the media that she wanted to be one with farmers and identify with their problems and aspirations.
"When I was going to the villages, I saw golden coloured wheat ready to be harvested… I tried my hand. Women in the fields welcomed me warmly. We visited 10 villages," she said.
"I have also done a lot of work in Braj area. People will vote for me," she said.
Against Hema Malini, the Congress has fielded newcomer Mahesh Pathak while the SP-BSP alliance has given ticket to Kunwar Narendra Singh.