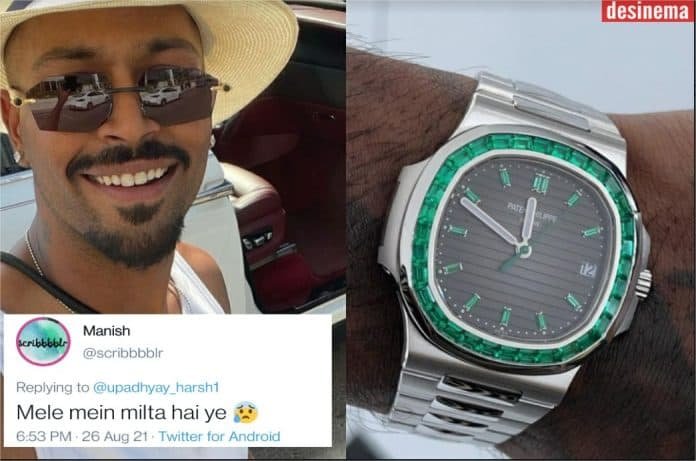 Indian all-rounder Hardik Pandya recently shared a series of pictures on Instagram in a Rolls Royce but what actually caught the attention of social media users was his platinum-emerald wristwatch, which apparently costs a fortune.
On his wrist is an ultra-rare Patek Philippe Nautilus Platinum 5711 embedded with emeralds all around the dial. While Hardik Pandya was always known for his envious watch collection, the latest addition gives it a lot of street cred. Pandya joins an elite list that includes the likes of comedian Kevin Hart and rapper Drake who owns this show-stopper of a watch.
The watch has a 45-hour power reserve and is operated by a self-winding automatic movement. It's worth noting that this piece's 5711 range is already rare, and Pandya's chosen colour combination is even rarer.
Of course, Pandya's watch created a buzz on Twitter and this is how Desis reacted.
Hardik Pandya, along with his brother Krunal Pandya, is currently in the United Arab Emirates (UAE) awaiting the second session of the Indian Premier League (IPL) 2021 scheduled to begin on September 19. Mumbai Indians recently completed their quarantine at the St. Regis Saadiyat Resort in Abu Dhabi.