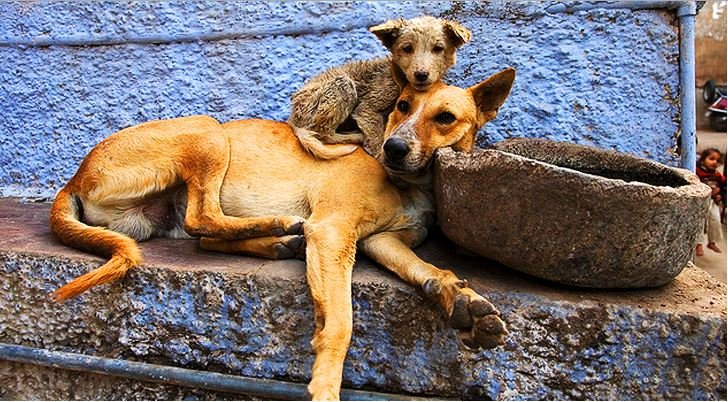 The Animal Welfare Board of India have issued a revised circular with regards to the welfare of Pet Dogs and Street Dogs in different residential localities.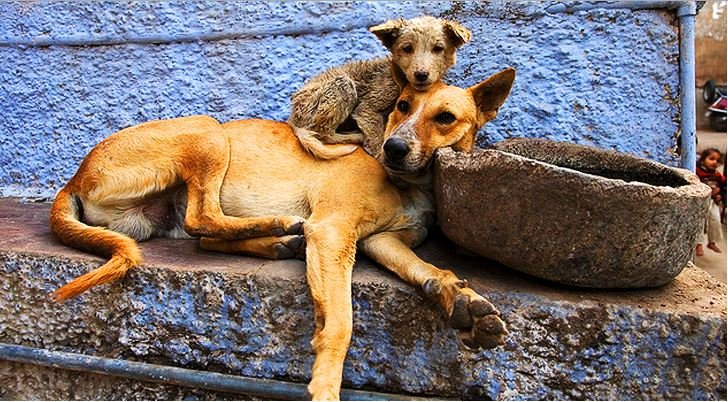 The same was revised after the Animal Welfare Board of India received a lot of queries with regards to the unreasonable restrictions that many Resident Welfare Associations (RWA), Apartment Owner's Association (AOA), Cooperative Housing Societies and other residential condominiums have adopted against owners or families that have pets. Some of these associations and societies have put up notices that prohibit the use of public areas, such as parks and elevators for dogs. Many have even banned owners from keeping pets altogether.
There have also been complaints raised by many concerned people about the mistreatment and dislocation of street dogs in the surrounding areas. Many compassionate people who feed and look after the stray dogs are discouraged and pressurized to refrain from the same. Animal lovers have raised a widespread resentment to the unreasonable and irrational steps taken by RWA's. The current circular is in lieu of the court rulings against the ill treatment of pets and street dogs in a residential community.
Appended herewith are the key points that have been a part of the circular with respect to residents who own pets:
No RWA can legally introduce any sort of ban on keeping of pet dogs by residents.
RWAs cannot insist that only small size dogs are acceptable and larger breeds are not.
Dog barking cannot be cited as a valid or compelling reason for introducing any ban.
Residents have the legal and fundamental right to choose the life that they wish to live, which includes such facets as living with or without companion animals and no ban can be put on the same.
Unless the pet owning residents are not violating any municipal laws, no objection can be laid down.
With respect to use of elevators / lifts:

There are no court rulings that disallow pets from using the elevators, especially in multi story residential apartments and hence no charges can be imposed on residents who own pets.
RWAs have to ensure that no restriction is imposed – neither a ban nor any special charges – for the use of lifts by pets.

With respect to use of Parks / Gardens by pets
RWAs cannot ban pets from gardens or parks.
In case the park / garden is a common area which residents also use, a particular time may be fixed when pets can be walked in the park / garden without any inconvenience to other residents.
With respect to use of leashes or muzzles
Pet owners can be requested to walk their pets on leash especially when walking them in common areas.
The use of muzzles cannot be insisted upon the pet owners.
With respect to defecation of pets in community premises
Pet owners can be requested to clean up after their pets in case the pets ease themselves in community premises.
No rule / regulation / by – laws / special charges / fines can be imposed for the mandatory cleaning of the same.
RWAs may experiment with the creation of several pet defecation areas within the community premises and pet owners can be requested to train their pets to use the same.
No special charges / fines can be imposed on any pet owner, as there is no mandate in the law for the same.
With respect to intimidation
If any association succeeds in intimidating a pet owner to "give up" or "abandon" their pet, it will actually have abetted violation of law.
Following are the key points in the circular with regards to the treatment of street dogs:
No street dog can be beaten or driven away or killed from the neighbourhood.
Animal birth control measures and vaccinations may be undertaken but the dogs will have to be released back into the same locality or territory after sterilisation and immunity
The same will be done as dogs are territorial in nature. They tend to fight off other dogs and keep them from entering into their territories hence stabilising the dog population within each locality.
There is no law that prohibits the feeding of street animals
Animal cruelty is an offense under Section 11 of the Prevention of Cruelty to Animals Act and Sections 428 / 429 of the Indian Penal Code. The same is punishable with imprisonment and fine.
Attempts to interfere with or harass people who choose to tend to and feed community dogs, may lead to  a grave offense of criminal intimidation.
Any aggression or hostility that the dogs may be subjected to, will only render them aggressive or hostile towards the humans.
The AWBI circular can be read here.