Google has announced that cryptocurrency exchanges will be allowed to advertise on its platform especially in Japan and the United States.

Google has posted it on its website. The company explains that "Advertisers will be able to apply for the certification once the policy launches in October 2018". This policy will be applicable to financial product advertising companies.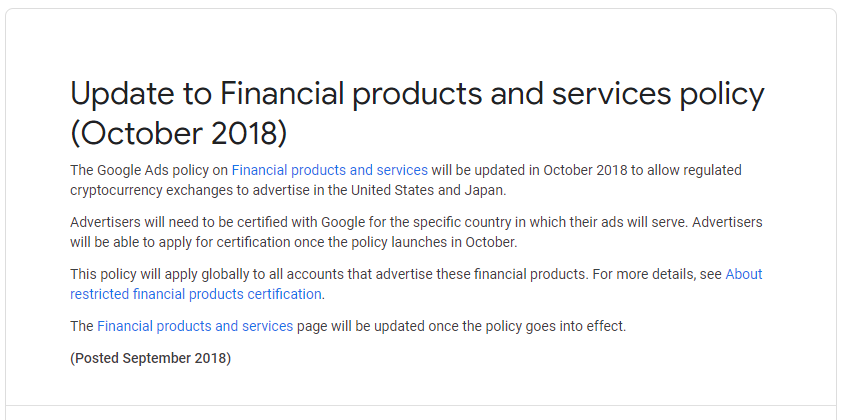 Google's Current Restrictions
At present Google restricts the advertisement of Contracts for Difference, Rolling spot forex, and financial spread betting. You can't run ads for the below points too.
Binary options and synonymous products
Cryptocurrencies and related content (including but not limited to initial coin offerings, cryptocurrency exchanges, cryptocurrency wallets, and cryptocurrency trading advice)
Ads for Aggregators and Affiliates for the following will no longer be allowed to serve:
Contracts for Difference
Rolling spot forex
Financial Spread betting
Binary Options and Synonymous Products
Cryptocurrencies and Related contents
gfgh.