Being IT certified is an advantage, as you receive a number of opportunities from constant employment and better salary to self-development within the chosen sphere.Since such brand as Microsoft is known almost to each person, as millions of people use Microsoft Operating system, its products and services are popular all over the world. Thus, Microsoft is considered to be a real giant in the IT.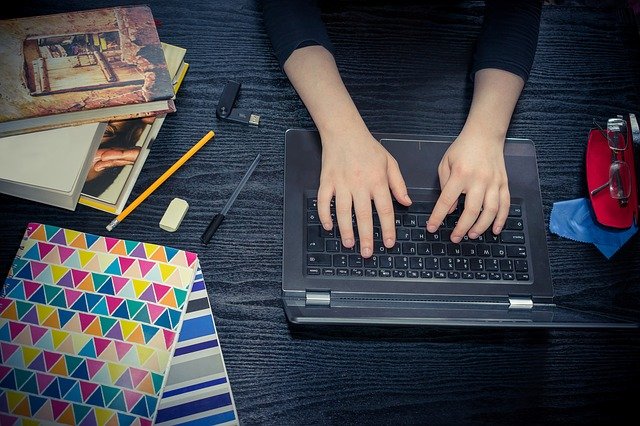 Microsoft Credentials
Still, Microsoft is not only about Microsoft products and services only, but also about IT certifications. This great corporation is a leader in the IT market as it offers a wide variety of certifications for those who want to start their career in IT-MTA (Microsoft Technology Associate) certification,to get core technical skills -MCSA (Microsoft Certified Solutions Associate) certification,to broaden them -MCSE (Microsoft Certified Solutions Expert), to become web developers -MCSD (Microsoft CertifiedSolutions Developer).
To get more information about Microsoft certifications, visit Microsoft website.
MCSA Certification
MCSA certifications are the prerequisite to the next level either MCSE or MCSD, that's why getting one is a necessity and requires tough preparation. Choose the credential that is appropriate with your career path either MCSA Web Applications if you want to become a web developer, MCSA Cloud Platform if your dream is to become a cloud administrator or architect or Windows Server 2012 if your aim is to get a position of computer system administrator, for example.
Find more information about MCSA credential at Microsoft website.
Now let's look at some of the most popular certifications by Microsoft.
MCSA Web Application Credential and Exams
To get a position of a web developer or web administrator, candidates need to pass two exams: 70-480 or 70-483 and then 70-486.
70-480 Exam
Exam 70-480 (Programming in HTML5 with JavaScript and CSS3) is intended for candidates with at least one year of experience programming different application types, platforms using JavaScript. In addition, they should be able to work with HTML in an object-based programming model.
If 70-480 exam is the one you need to pass, visit Microsoftwebsiteto get more details.
70-483 Exam
To take 70-483 (Programming in C#) exam, candidates need to have at least one-year experience of programming in C#. To be more precise, they should be able to work with program flow, data validation, arrays and collections, classes and methods.
If you are going to sit for 70-483 exam, read more information atMicrosoftwebsite.
70-486 Exam
The next step on the way of getting MCSA Web Applications certification is to pass 70-486 exam. Known as Developing ASP.NET MVC Web Applications, this exam is designed for developers with at least 3 years of experience with Microsoft ASP.NET web applications and at least two years with MVC-based solutions.
Get more details about 70-486 exam at Microsoftwebsite.
MCSD App Builder Credential and 70-487 Exam
After getting MCSA Web Applications certification, candidates can get MCSD App Builder credential. It allows them to get a position of an application developer. For that, they need to pass 70-487 exam known as Developing Microsoft Azure and Web Services. The exam is designed for the candidates with at least three years of experience developing Web Services and at least one year of working with Web API and Azure solutions
If you are interested in 70-487 exam, get more information at Microsoft website.
MCSA Cloud Platform and Exams
This credential shows how experienced you are in Microsoft cloud-related technologies to lead the business at high level. To gain this certification, candidates need to pass two of the three exams: 70-532, 70-533 and 70-535.
70-532 Exam
Exam 70-532 known as Developing Microsoft Azure Solutions, checks candidates' skills to work with Azure Resource Manager Virtual Machines, network services, Azure PaaS compute, mobile services, storage and data strategy.
Find more detailed information about 70-532 exam at Microsoft website.
70-533 Exam
Exam 70-533 named Implementing Microsoft Azure Infrastructure Solutions, tests experienced candidates in using infrastructure solutions in Microsoft Azure. Such candidates have profound skills in operating cloud and hybrid solutions as well as providing application lifecycle management.
Read more about 70-533 exam at Microsoft website.
70-535 Exam
Microsoft 70-535 exam is all about Architecting Microsoft Azure Solutions. Candidates that are going to take this exam should be able to ensure the whole process of the solution lifecycle which include knowledge and skills in working with cloud migration, hybrid cloud solutions, public cloud solutions.
To know more about 70-535 exam, visit Microsoft website.
MCSA Windows Server 2012Certification and Exams
Candidates who aim at getting a position of a network computer systems administrator or a network computer specialist need to get MCSA Windows Server 2012 certification. For that they should pass 70-410, 40-411 and 70-412 exams successfully.
Now, let's look at the topics covered in these exams.
70-410 Exam
Microsoft 70-410 exam (Installing and Configuring Windows Server 2012) checks the skills necessary to work with a core Windows Server 2012 infrastructure, networking services and Active Directory.
If 70-410 is the exam you are going to sit for in the nearest future, find more detailed information about it at Microsoft  website.
70-411 Exam
Microsoft 70-411 test known as Administering Windows Server 2012 verifies how candidates are able to administer the tasks intended to be completed within Windows Server 2012 infrastructure.
70-412 Exam
And the last exam of these three is 70-412 exam (Configuring Advanced Windows Server 2012) which proves that candidates are able to complete the advanced configuring tasks that refer to Windows Server 2012 infrastructure.
70-413 Exam
With MCSA Windows Server credential in your pocket candidates can advance their skills and gain a credential of the higher level MCSE. MCSE Cloud Platform and Infrastructure certification is one of them, which candidates can get after passing 70-413 exam. Below, you will find detailed information about 70-413 exam and tips to prepare for the exam.
70-413 exam validates your skills to run an efficient data center. The test also proves your expertise in identity management, virtualization, storage, and networking. If you pass this test, it means that you possess the skills necessary to design, deploy, and maintain infrastructure services in Windows Server 2012.
Let's talk about this 70-413 exam more detailed.
Target Audience
This exam is one of the two tests related to Server Infrastructure that evaluate the candidate's skills related to Windows Server 2012 infrastructure. This exam prepares the candidate to handle data-hungry systems in a highly virtualized environment. Passing this exam declares the candidate to be well-equipped with the skills to plan, configure, and implement the Windows Server 2012 infrastructure. MCSE certification qualifies the individuals for the jobs such as Cloud Architect, Computer Support Specialist, Information Security Analyst, and Cloud Administrator responsible for creating and deploying Dedicated Virtual Server Hosting or Azure Virtual Desktop etc.
How to Prepare for 70-413 Exam?
Microsoft recommends instructor-led training for all the candidates that are preparing for the certification exams. The instructors are hired by Microsoft, and they follow the official Microsoft curriculum. The training is 5 days long, and the candidates can not only get their queries answered but also get a hands-on experience before they have to appear for the exam.
Microsoft Certification PREP Talk is a video available on the Microsoft official website. Here you can find the videos featuring Microsoft experts who share the tips on how to pass the exam and discuss the relevancy of the skills measured in the test in the professional world. With the help of these videos, you will be able to implement the theoretical knowledge to solve the problems and practical issues.
Microsoft self-paced training is divided into two parts. The first one is dedicated to networking, and the second one is about identity and access. The self-training course offered by Microsoft consists of a series of virtual labs, videos, and white papers that help to achieve a detailed understanding of the networking problems. Through this course, the candidate will have a proper understanding of the Windows Server 2012.
Microsoft Official Practice Test for exam 70-413 is available on the Microsoft website. This practice test contains the questions that will help you to assess your exam preparation and determine whether you are fully prepared to sit for Microsoft 70-413 or not.
Exam Ref 70-413: Designing and Implementing a Server Infrastructure (MCSE) 2nd Edition is a comprehensive study guide available for purchase at the Microsoft Press Store. This book is created to demonstrate the skills required to master the designing and implementation of Windows Server 2012. This book is intended for IT professionals looking to improve their career through Microsoft 70-413 exam. The guide reinforces critical thinking and decision-making, and that is why it is compulsory for success at the MCSE level.
Exam Dumps for Microsoft 70-413
A great number of exam dumps for Microsoft 70-413 are available on the web. They are in different formats: .ete, .vce, pdf, etc. To open a file you need to have a special tool known as exam testing engine. With such software you can practice the test that simulates the real exam environment. Such tool helps to convert the file to pdf format that helps to make preparation process convenient. To make you preparation efficient, find the most valid exam dumps available on the internet. Check that the sites you've found are reliable and offer most valid and updated exam dumps.You can visit ExamSnap.com website that offers free exam dumps for candidates appearing in this exam.
Study Material
ExamSnap offers training courses for the candidates appearing in Microsoft certification exam. The preparation starts out with an exam tutorial, and then the platform provides you with a set of questions and answers to prepare for the exam. The website is user-friendly, and all its features are easily available on mobile devices. Through ExamSnap platform, you can get access to the most recent questions and answers linked to designing and implementing a server infrastructure. All the material available on the website is authenticated by the experts.
Tips for Passing the Exam
Listed below are a few tips that would help you pass Microsoft certification exam.
This tip applies not only to Microsoft certification exams but to every exam in your life. Before you start preparing for the exam or schedule one, make a research. Gather as much information as you can. Find whether the exam is popular among the professionals and relevant to your professional career. Find out which benefits you can expect as an IT professional. Leave no stone unturned and no page unread. Know what you're getting yourself into before you initiate the exam preparation.
Always take notes while preparing for an exam. Whatever braindumps or website you come across, it is very important that you write down the details. Take notes on all the materials that you managed to collect.
Consolidate your knowledge by practicing. A lot of websites on the Internet offer practice questions that would help you evaluate how far you have come in your preparation for the exam and highlight your weak spots and confusions. Thus, you could work harder until you are sure you have covered all the important bits.
Conclusion
Microsoft certifications are a necessity nowadays to make a successful career if you've decided to work with Microsoft products and services. There are a great variety of such credentials intended to candidates of different preparation levels. The purpose of these exams is not to cram you with the excessive knowledge, but to sharpen your technical skills. When you prepare for Microsoft certification exams, make sure that you are improving your existing skills while learning new concepts and not just taking in the information that you do not completely understand. Only in this case you will become MCSA, MCSE or MCSD certified professional. Wish you good luck!