Eyeglasses have never been as trendy as they have become in the present times. No longer thought to be only a corrective measure critical to daily functioning, eyeglasses are now viewed as a finishing touch that smartens your appearance. Currently, glasses are equally about how they look and how they help you see. That is why, trendy boutique opticians and even the biggest names in the fashion industry are taking a plunge into this trend.
However, finding the perfect pair of glasses for men is not as easy as you might think. Even though most of the latest frames in the market are inspired by iconic and timeless silhouettes, the fine line between chic and kitsch often gets hazy, unfortunately. To prevent you from going down the kitsch path, we have squinted through the latest styles of glasses for men to find the very best for you.
1. Gun Metal Round-Rimmed Eyeglasses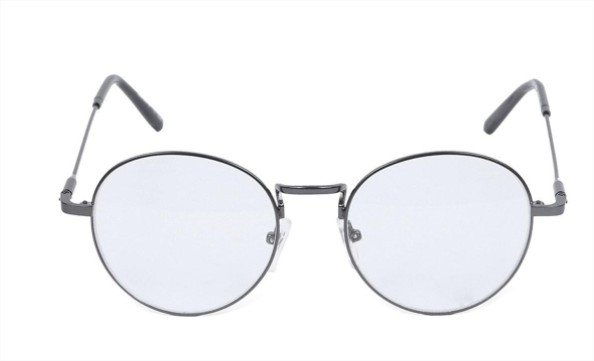 Cool and stylish, these round-rimmed eyeglasses give a swing-era vibe mixed with a contemporary and bold edge. This type of frame has stood the test of time and have been loved by people across the world from the time John Lennon used to wear them. The thin metal frames add a subtle vintage flair to your look, and this pair of eyeglasses is a must-have for you if there is a rebellious streak in you.
2. Black Rectangle Rimmed Eyeglasses
Think Jay-Z, Kit Harington, Colin Firth, and even Clark Kent. All these iconic men sported this style of black-rimmed eyeglasses. The thick rims have made a comeback, and it helps in defining your face structure. These type of glasses for men are best suited for faces with sharp features, high cheekbones, and an oval face. Furthermore, it is a look that exudes confidence and class. 
3. Black Cat Eye Semi-Rimmed Eyeglasses

This tortoiseshell eyeglass was brought back into style by Hollywood superstar Ryan Gosling, who ended up putting it on the hipster map. Fun fact, these frames were made from real tortoise shells when they first became popular in the 1950s, but thankfully nowadays they are made from acetate rolls. These spectacles are also popularly known as horn-rimmed glasses, are much softer on the face, which helps in enhancing your facial features. The shell pattern is subtle, making it easy to incorporate into any look.
4. Transparent Round Rimmed Eyeglasses
This eyeglass with transparent frames offers a fresh spin on classic styles, and it is a subtle and fashion-forward way to give form and shape to your face without the disruption of colour. This transparent style of eyeglasses has become popular as they are easy to wear and complement all types of complexions. This glasses for men offers another benefit that you can opt for larger frame sizes as these do not overwhelm your face like darker frames. As mentioned earlier, these frames have a subtle effect, making this style suitable for all face types.
5. Black Pilot Rimmed Eyeglasses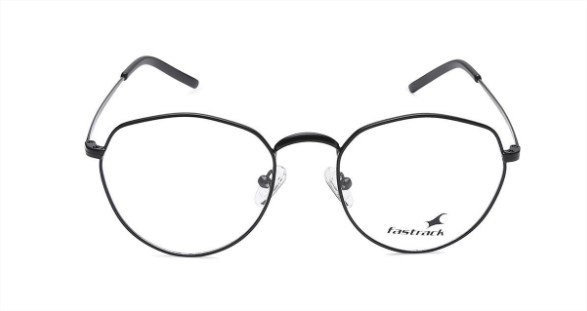 This pair of glasses for men is perfect for those who have a round face and soft features. This eyeglass combines a retro-bookish and minimalist vibe with flattering geometry. The frame is distinctive and minimalistic in look, and the metallic construction hits all the right fashion notes. With minimalism being the rage among Millennial's, this type of eyeglasses has become immensely popular among the fashionistas of today. 
Let Your Eyeglasses Make a Statement
Would you prefer the tortoiseshell eyeglasses, the transparent one, the thick black-rimmed one, or the round metal eyeglasses? Explore the aforementioned glasses for men and choose the style that you love. It is crucial that you buy eyeglasses that are perfect for your face shape. When you are thinking to purchase a pair of glasses for men, check out reliable retailers like Titan Eyeplus, which offers a vast collection of premium and trendy eyewear products. The brand also provides excellent after-sales services that will make your shopping experience hassle-free and satisfying. 
Sport stylish eyeglasses and stay fashion-forward!