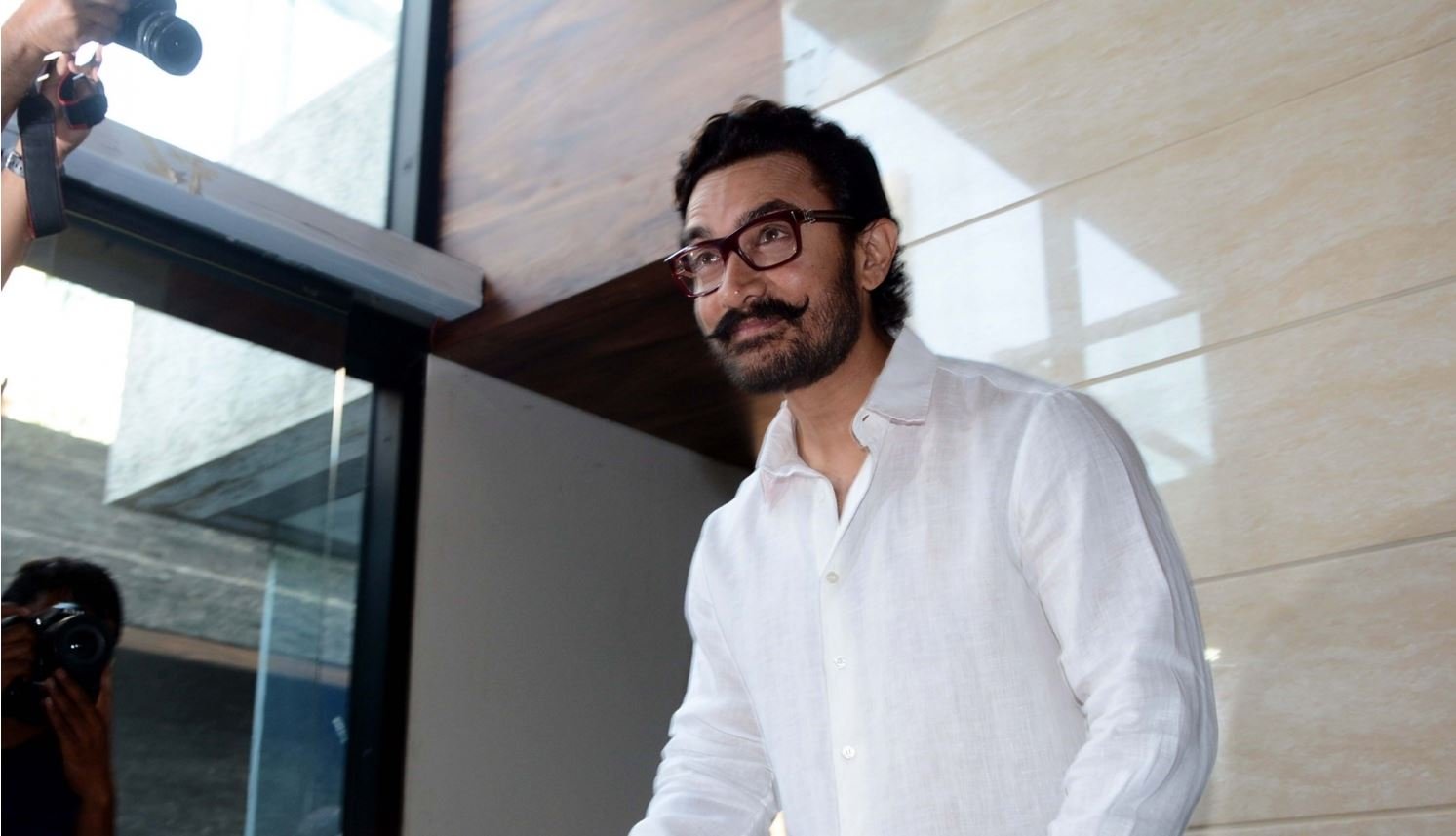 The superstars have been failing on a regular basis to deliver, notwithstanding their Eid, Diwali, Christmas and other festival release dates, not to mention 4000+screens and enhanced ticket rates! Anything goes in the name of stunts — and the special effects will do the job, is not working anymore.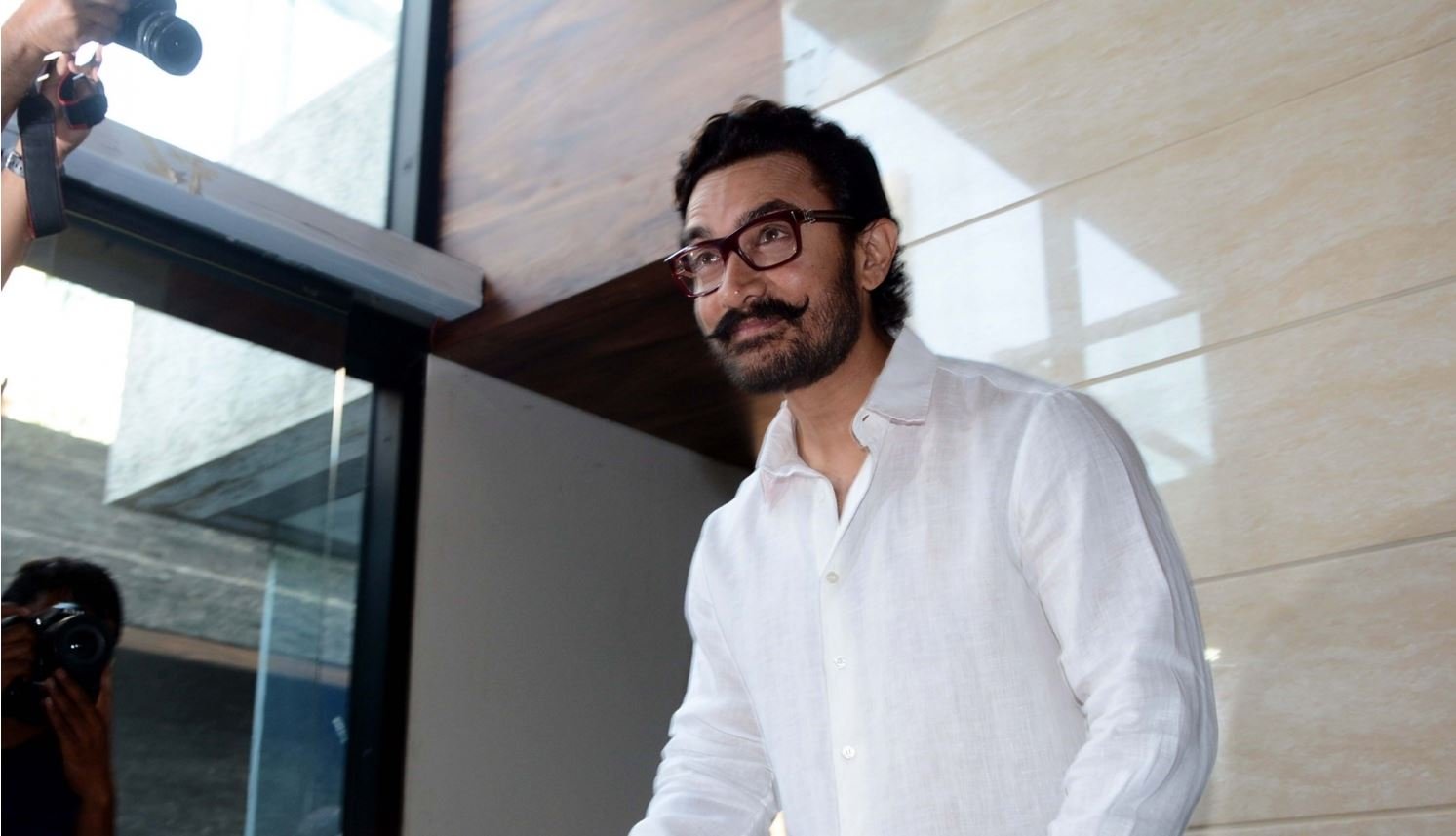 So, now is the time to turn to content-oriented films. When a maker has solid content, a superstar is not needed. Of the reigning but 50+ superstars, only Aamir Khan seems to have realized this. Or, so his film 'Dangal' and his portrayal of a determined Haryanvi father, wanting to turn his daughters into world class wrestling champs, has proved!
In fact, Aamir Khan turned a new leaf right at the turn of the century with 'Lagaan' in 2001. He may have done an odd, senseless film but, generally, he has left them behind.
The superstars have all made filmmaking into a family enterprise, doing films mostly for kin. And, then these stars come up with just about a film a year. Also, the two who fit the definition now are Salman Khan and Aamir Khan; while Shah Rukh Khan has lagged behind, Hrithik Roshan seems to have given up on the rat race soon after he attained superstardom.
Salman Khan played varied characters all along in films like 'Baaghi: A Rebel For Love' (falls for a brothel girl), 'Saajan' (a contrived love triangle), 'Hum Aapke Hain Koun..!' (a sober, obedient family boy), 'Judwaa' (a double role comedy) to a typical South Indian theme like 'Bandhan' (played second fiddle to Jackie Shroff!), he did not stick to particular genre. He did a series of action/comedies starting with 'Wanted' for over half a decade, changed tracks with 'Bajrangi Bhaijaan' and 'Sultaan'. It is this shift in genres that aptly sums up his three-decade-long career as an actor.
With a star, one had to conform to his image which gave him the stardom. Image-based stardom is not forever. Neither was Rajesh Khanna's romantic one nor Amitabh Bachchan's 'angry young man' stardom. Shah Rukh Khan is the latest case of a star being the prisoner of his own image. The couple of times when he tried to be different was with 'My Name Is Khan' and 'Ra.One'. He stuck to his image in 'Raees', 'Jab Harry Met Sejal', 'Zero' or 'Fan' where he preferred to play larger-than-life romantic characters.
Then, there is the matter of age and when it starts showing. The romancing star becomes past his best before date.
There are the second-rung stars with Akshay Kumar leading the pack followed by Ajay Devgn. Akshay Kumar has his strategy well sorted out.
Akshay does three to four films a year and yet manages to survive. His choice of subjects is varied, relevant to what is happening around us. He has done his share of action, romance as well as comedy. But, a glance at his recent films will give a lead to what makes his films eagerly awaited.
The films include: 'Rustom', 'Toilet: Ek Prem Katha', 'Padman', 'Gold' along with the forthcoming 'Kesari' and 'Prithviraj'. The 'Khiadi' days are over. Count on subject and variety.
Ajay Devgn has a limited range and, hence, also a limited following. But, he has survived alternating between action and comedy.
All these stars put together along with some woman centric films being made often now, say, account for a dozen or so films a year. Also, they employ a favourite few makers of these stars.
These stars who reigned assured on the first day draw at the box office, rest depending on the content and the entertainment value. Stakes were high and so were losses. The individual filmmakers, not backed by studios, who tried, burnt their hands badly.
The 'chasing superstars and waiting endlessly' was not for those with creative urge and also for those wanting to break into the mainstream. The makers waiting in the wings had to turn to the newer talent and there was a lot of it available. (Talking of waiting for dates, producer Sajid Nadiadwala was asked once that what had changed for him now that he was a successful and reputed filmmaker. His reply was: Well, earlier I went to my hero for dates in a rickshaw and had to wait for four hours to talk to him; now I go in a Bentley and wait for four hours!)
The problem was again the risk factor. These new breed of actors were not stars who could guarantee the first day audience flocking the cinema halls. For, that matter, not even the second and third day or the weekend.
The first day, one could expect to be weak, but there had to be something whereby the first day served as the people-generated promotion of a film that would bring in the footfall on days to follow.
In such an event, the star had to be the content, stuff away from the mundane that has long been vended.
The process started with films like 'Tanu Weds Manu', 'ABCD', 'Piku', 'Masaan', '2 States', 'Ek Villain', 'Highway', 'Queen', 'Vicky Donor', 'Fukray', 'Dirty Picture', 'Kahaani', 'Neerja, Kapoor & Sons', 'Pink', 'Hindi Medium', 'A Wednesday!, 'Jolly LLB', 'The Ghazi Attack', 'Muktii Bhawan', 'Hichki', 'Raazi', '102 Not Out', 'Parmanu: The Story Of Pokhran', 'Mulk', 'Stree', 'Andhadhun' where one out of a score worked as so many such experiments failed. But, that seemed to be the only way!
But, in the last year or so, the stories are the real heroes, making films run. One of the reasons being, the new breed of stars like Ranveer Singh, Varun Dhawan, Ayushmaan Khurana, Tiger Shroff, Alia Bhatt, Anushka Sharma, Kangana Ranaut, Yami Gautam or even Shahid Kapoor and John Abraham are all willing to try newer themes and have avoided being slotted.
Not to rob them off their due credit, these actors – male and female – are getting a great band of talented supporting actors who have become stars in their own right. The current favourites are Saurabh Shukla, Annu Kapoor, Piyush Mishra, Yashpal Sharma, Pavan Malhotra, Zakiir Hussain, Rajesh Sharma, Brijendra Kala, Vipin Shrma, and many more with Sanjay Mishra, Deepak Dobriyal, Rajesh Sharma, Pankaj Tripathi leading the pack. Their contribution makes all the difference.
Look at how the year 2019 has started and been so far. About 21 new releases. No superstar to hog the premiere release dates like 26th January weekend! And, we already have five hits, all content based and controlled budget.
All these films did not break box office records on day one. They had to let the word spread.
'Uri: The Surgical Strike' was the first release of the year. The film opened with first day box office of a moderate eight crore. It is now running in its 10th week having crossed Rs 240-crore mark. It is the biggest success story of the era!
'Manikarnika: The Queen Of Jhansi followed'. A historical with which the present generation was not really familiar, it rode purely on the shoulders of Kangana Ranaut. After an indifferent opening day response, the film stabilized thereafter. Its lifetime domestic box office stands at Rs 91 crore.
'Gully Boy' hit the screens in Mid-February. The film starred two newly crowned superstars, Ranveer Singh and Alia Bhatt. But, the script was not about stars. Again, its growth was gradual. Thanks to the Valentine's Day, the film had an impressive figures of 18 crore and added as much as 60+ crore for the next three days. So far the film has managed a tally of over Rs 130 crore after a four-week run.
'Luka Chuppi' was the next within a fortnight. The film had a tepid opening reception with Rs 7 crore. The figures consolidated over the next two days which added Rs 22 crore. The weekend that followed set things right as the film stabilized at Rs 31 crore for the weekend.
And, the fifth in these no-frills line-up released a week ago, 'Badla'. Again, it took a day of good word of mouth for the film to garner more audience over the weekend. While the first day figures rested at Rs 5 crore, the film grew by leaps and bounds and accounted for Rs 17 crore for Saturday and Sunday.
In between, there was just one run-of-the-mill comedy in 'Total Dhamaal'. A rank routinely mediocre and, rather top heavy budget-wise, recovery to investment wise, it rates nowhere near the other films listed above.
Looks like the variety in content has taken over and rightly so. If anything will upset the applecart, it will be the biopic mania that is catching on! The multiplexes may have this greed of grand opening day figures, content that gives a stay at the box office.
Just goes to prove that eventually, it is the content that counts.