Vice-President M. Venkaiah Naidu said, here on Wednesday, the education system should ensure greater linkage between academia and industry so that students are employable.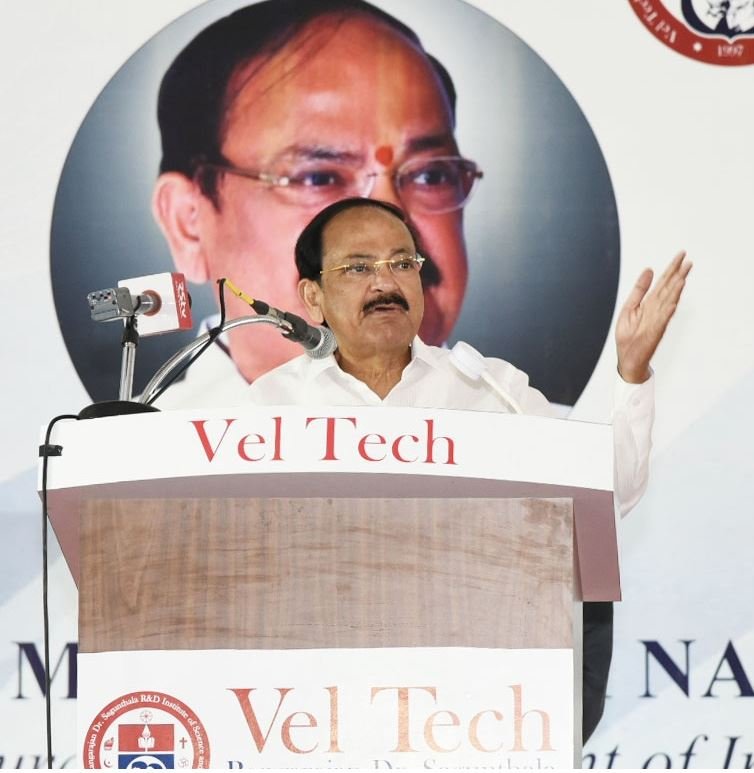 Speaking at Vel Tech University here, Naidu urged the academia, the government and the industry to join hands to reorient the education system so that students who pass out of higher education institutions are employable by the industry or become self-employed.
Naidu also visited the Nidhi-CoE Lab at the university.
According to him, business incubation has been globally recognised as an important tool for economic development and job creation.
He said innovation, incubation and startups are the buzz words in today's world, and countries and societies that are knowledge-centric and technology-driven will play an increasing role in the global economy.
Naidu said for India, this is the time to seize the opportunity and promote the culture of innovation and technology-based entrepreneurship.
According to him, innovation and entrepreneurship are going to be the twin engines that will propel India to a new era of economic prosperity and social inclusion.