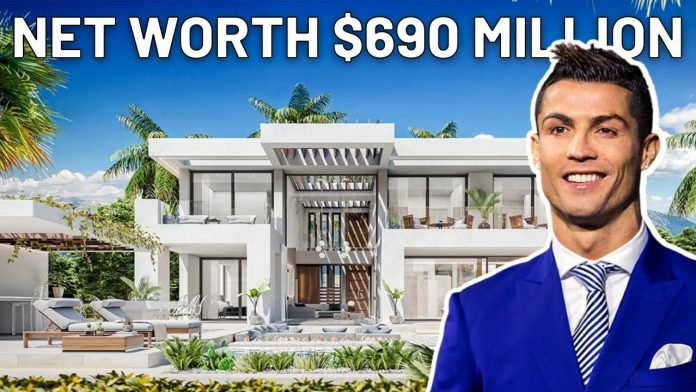 Introduction
Cristiano Ronaldo, often hailed as one of the greatest footballers of all time, has not only captured the hearts of fans around the world with his exceptional skills on the field but has also amassed a remarkable net worth throughout his illustrious career. In this article, we delve into the various aspects of Cristiano Ronaldo's net worth, exploring his journey from a humble beginning to becoming a global icon and a highly successful entrepreneur.
Early Life and Career
Born on February 5, 1985, in Funchal, Madeira, Portugal, Cristiano Ronaldo dos Santos Aveiro showed immense promise in football from a young age. His talent caught the attention of Sporting CP, a prominent Portuguese club, where he began his professional career. Ronaldo's exceptional performances and remarkable goal-scoring ability soon attracted the interest of top European clubs.
Rise to Prominence
In 2003, Cristiano Ronaldo made a significant move to Manchester United in the English Premier League, which served as a launching pad for his rise to prominence. Under the guidance of manager Sir Alex Ferguson, Ronaldo honed his skills and showcased his incredible talent, winning numerous titles and accolades during his time at the club.
Achievements and Records
Throughout his career, Ronaldo has shattered numerous records and achieved remarkable milestones. He has won multiple FIFA Ballon d'Or awards, recognizing him as the best player in the world. With his incredible goal-scoring prowess, Ronaldo has surpassed the 700-goal mark in his professional career, leaving an indelible mark on the history of football.
Club Career
After his successful stint at Manchester United, Ronaldo made a high-profile move to Real Madrid in 2009. During his time at the Spanish club, he formed a formidable partnership with other superstars and contributed to the team's unprecedented success, winning multiple domestic and international titles, including four Champions League trophies.
International Career
Representing the Portuguese national team, Ronaldo has showcased his leadership and exceptional skills on the international stage. He has participated in multiple UEFA European Championships and FIFA World Cups, leading Portugal to victory in the 2016 UEFA European Championship and the 2019 UEFA Nations League.
Brand Endorsements
Beyond his football career, Cristiano Ronaldo has established himself as a global brand. He has secured lucrative endorsement deals with renowned companies such as Nike, Tag Heuer, and Herbalife, among others. Ronaldo's marketability and global appeal have made him one of the highest-paid athletes through brand endorsements.
Business Ventures
Ronaldo's entrepreneurial spirit has led him to venture into various business endeavors. He has launched his own fragrance line, CR7, and established a successful hotel chain under the same brand. Additionally, Ronaldo has invested in real estate, tech startups, and other lucrative business ventures, further augmenting his net worth.
Personal Life
Despite his fame and success, Ronaldo maintains a private personal life. He is a proud father to four children and is known for his strong bond with his family. His dedication to fitness, discipline, and work ethic is often praised as key factors contributing to his longevity and success in football.
Philanthropy
Cristiano Ronaldo has consistently displayed a philanthropic nature, using his success and wealth to make a positive impact on society. He has been actively involved in numerous charitable initiatives and has donated significant amounts to causes such as children's hospitals, cancer research, and disaster relief efforts.
Net Worth Overview
As of the latest estimates, Cristiano Ronaldo's net worth stands at an impressive $500 million. His immense wealth can be attributed to his highly successful football career, endorsement deals, business ventures, and various investments. Ronaldo's net worth places him among the wealthiest athletes in the world.
Sources of Income
Ronaldo's primary source of income stems from his football contracts and endorsements. He has signed record-breaking contracts with top clubs, earning substantial salaries. Additionally, his brand endorsements and business ventures contribute significantly to his overall wealth.
Assets and Investments
With his substantial earnings, Cristiano Ronaldo has acquired a remarkable portfolio of assets and investments. He owns luxurious properties around the world, including a stunning mansion in Madrid and a penthouse in New York City. Furthermore, Ronaldo has made savvy investments in real estate, businesses, and the stock market.
Luxurious Lifestyle
Cristiano Ronaldo's opulent lifestyle is evident through his extravagant car collection, which includes high-end vehicles such as Bugatti, Lamborghini, and Rolls-Royce. He also possesses a taste for luxury fashion and is often seen sporting designer clothing and accessories.
Philanthropic Contributions
While Cristiano Ronaldo enjoys the fruits of his success, he is committed to giving back to society. His philanthropic endeavors have positively impacted the lives of many, providing support to those in need and promoting charitable causes worldwide.
Conclusion
Cristiano Ronaldo's net worth is a testament to his exceptional talent, dedication, and business acumen. From his humble beginnings to becoming a global superstar, Ronaldo has amassed significant wealth through his football career, brand endorsements, and successful business ventures. His philanthropic efforts further exemplify his desire to make a positive impact on society, solidifying his status as a true icon both on and off the field.
FAQs
1. What is Cristiano Ronaldo's net worth?
Cristiano Ronaldo's net worth is estimated to be around $500 million, making him one of the wealthiest athletes in the world.
2. How did Cristiano Ronaldo become famous?
Ronaldo rose to fame through his exceptional performances and goal-scoring ability at Manchester United, followed by his success at Real Madrid and with the Portuguese national team.
3. What are Cristiano Ronaldo's major achievements?
Ronaldo has won numerous awards and accolades throughout his career, including multiple FIFA Ballon d'Or awards and several domestic and international titles with his clubs and the national team.
4. What business ventures has Cristiano Ronaldo pursued?
Ronaldo has ventured into various business endeavors, including launching his own fragrance line, establishing a successful hotel chain, and investing in real estate and tech startups.
5. Does Cristiano Ronaldo engage in philanthropy?
Yes, Cristiano Ronaldo is actively involved in philanthropy and has contributed significant amounts to charitable causes, including children's hospitals, cancer research, and disaster relief efforts.