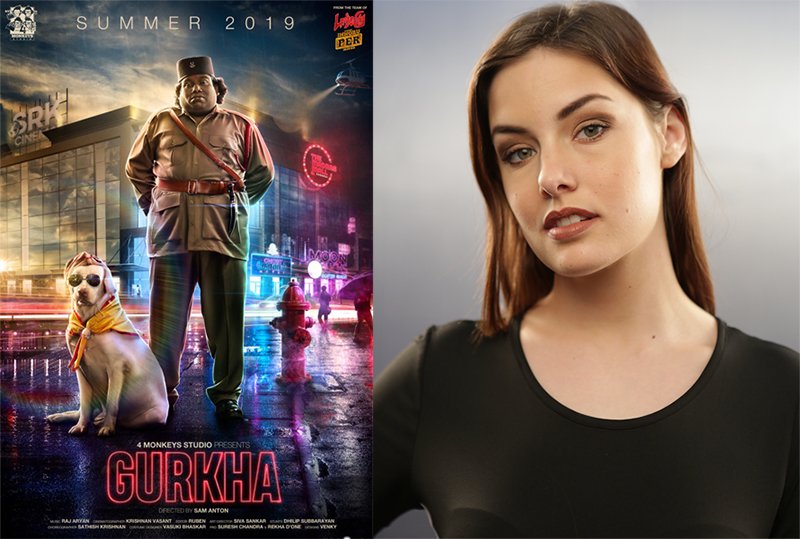 Yogi Babu's Gurkha has been getting the finest inclusions now, which in other words can be termed as 'Voguish'. Yes, with buzzes going strong across the airs for past few days about a foreign actress playing the female lead in this Sam Anton's directorial, the official word is out now. Canadian model Elyssa will be essaying the role, where she will be seen as the American Ambassador. Filmmaker Sam Anton shares the news saying that they had to go through several International faces for this role and finally found Elyssa as the perfect one. "She just nailed it down with an effortless performance during the auditions by merely grasping the role and situation," Sam Anton, who clarifies that she isn't playing the love interest of Yogi Babu.
With the shooting all set to go on floors from December, the entire team is vigorously rehearsing so as to wrap up the project in single stretch. It is noteworthy that a Dog will be seen in a prominent role in this film, which will accompany the protagonist in Hostage-based kidnap drama.
4 Monkeys Studios is producing this film, which will have few more prominent actors and technicians involved. As of now, Krishnan Vasanth (Cinematography) and Ruben (Editing) are the only technicians to be onboard for Gurkah.
On his part, Sam Anton is close on the heels of completing the post-production work of Atharvaa Murali's 100.
The film is produced by 4 Monkeys Studio with Krishnan Vasanth handling cinematography and Ruben is editing. The official word about others in the technical team and star-cast will be made shortly.