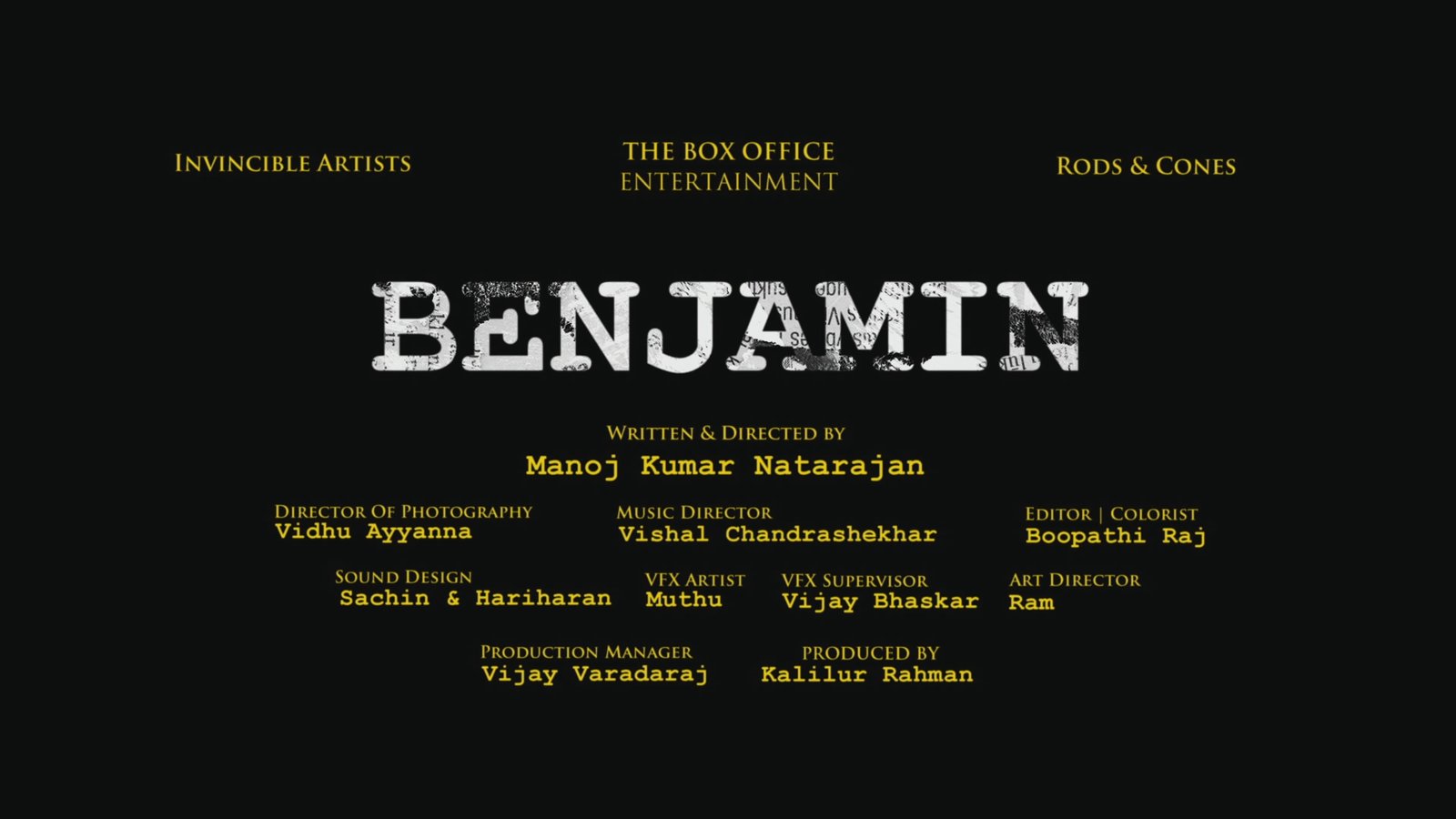 "BENJAMIN" is a psychological thriller movie based on the concept of SYNCHRONICITY.
We invite you all to he screening of our short-film #BENJAMIN, which will happen at @RKV Studios, Chennai b/w 3PM to 6PM (3 shows) with some great celebrities.
We request you all to attend the event, since we might not have any other screening and this will be the only time we screen it for the public.
ENTRY FREE, ALL R WELCOME!!
More details on the list of celebrities attending the event and others will be posted soon.
Block your calendar on 'Oct 12th' for 'BENJAMIN'. And, please share the word. 🙂
Cast : Amzath Khan, RJ Giri Giri , Jayakumar Janakiraman, Shaziya Amin, Karthick
Written & Directed by Manoj Kumar Natarajan
DOP: Vidhu Ayyanna
Music Director: Vishal Chandrashekhar
Editor: Boopathi Raj
Dubbing Artist : Charukesh Sekar , Rozalynn Hemalatha
Sound FX & Mixing by SYNC CINEMAS Sachin Sudhakaran & Hari Haran
DI & Titles by VETTUBHAVAN
Produced by
Kalilur Rahman (BOX OFFICE BOSS Entertainment)
INVINCIBLE ARTISTS
RODS & CONES
For more details contact Benjamin ship captain – Manoj Kumar Natarajan
Email – manoj.witcher@gmail.com
Facebook – Witcher Studios