Noisy commutes in the metro are annoying.
As offices reopen after the exceptionally long work from home periods, you may not be ready to deal with the hustle-bustle and the noise of public transport as you once were. So, how do you adjust back to your crowded reality?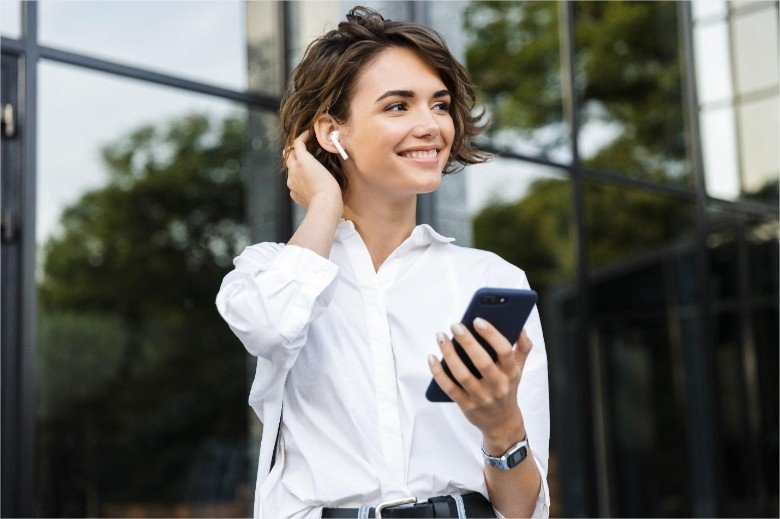 Commuting time in a metro can be utilized well if you want to read a book. But in a crowded, noisy metro, reading a book does not seem likely. In that case, your time can be utilized for entertainment purposes such as music or listening to podcasts. For that to happen, you need powerful earphones to cancel the noise from your background and enable you to enjoy whatever you choose to play on your phone. To cut through the noise, here is a list of 5 terrific earphones that you must check out and make your metro journey pleasant.
The Black Beast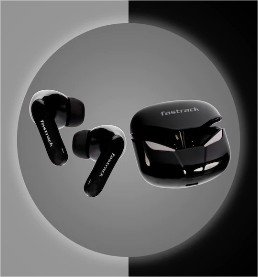 Wireless earphones are the future because they provide a truly hands-free experience with great wireless connectivity for maximum usability. So, if you want truly wireless earphones, this piece is your best bet. Featuring a 10mm driver that offers quality bass response and an immersive audio experience, you simply cannot go wrong with these earphones. These earphones also feature environmental noise cancellation, which allows you to drain out any sound that might permeate into your ears when using them.
The Pink Panther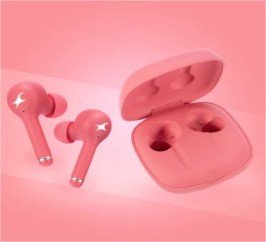 Wireless earphones are amazing as they offer hands-free functionality, and you get freedom from tangled or broken wires. However, wireless earphones have their own problems in the form of battery life. As they are battery powered, most wireless earphones have extremely limited battery life that comes in the way of your relaxation and enjoyment. But this problem exists only for those who do not have or use the Reflex Tunes FT4 earphones that offers up to 40 hours of battery life on a single charge. With these earphones, you get superior sound quality and an overall better audio experience.
The Garret Green
With the increasing popularity of gaming, having quality earphones can really be a gamechanger for you. Being able to hear the approaching footsteps of your enemies or being able to identify the location from where the bullets are coming your way can be the key to your winner chicken dinner. So, to make it all true, all you need are these Reflex Tunes earphones that features a dedicated gaming mode to help you get the best in-game audio experience. The brilliant environmental noise cancellation allows you to immerse yourself in your games with no distractions.
The White Tiger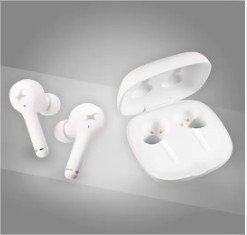 Google Assistant and Siri are found on every smartphone these days. These personal assistants can help you make reservations and appointments, play your favourite music, and help you in many other ways. When you are commuting to and from the workplace, and you are tired and do not want to use your phone anymore, you can utilize these assistants to help you make your commute smoother with these Reflex Tunes earphones. With built-in support for Google Assistant and Siri, these earphones allow you to use your phone truly hands-free.
The Pink Flower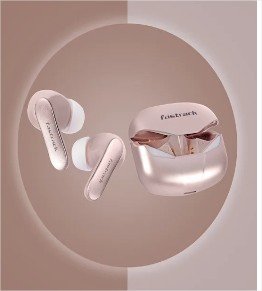 If you are tired of celebrity-endorsed, rebranded earphones that are notorious for being defunct every now and then, you can opt for this earpiece that offers an utterly amazing sound experience. The 10mm drivers in this Reflex Tunes earphones offers unparalleled sound quality along with deep and powerful bass that is sure to make you love the music even more.
Make Your Commute Smoother & Relaxation Better
At the end of your exhausting day, you deserve a moment of rest and any product that helps you get a moment of peace and solace is a worth of personal investment. So, if you do not have it already, be sure to purchase quality earphones from top brands like Fastrack. Check out their collection online or head to the nearest showroom.