The face of the world in 2020 is not the same as before because of the deadly Coronavirus pandemic. We all have witnessed complete lockdowns being at home and maintaining our livelihood differently than usual. Although we have dealt with the physical and mental toll resulting from COVID19 disease, it is time for us to prepare for the time ahead by understanding what is life insurance and buy a policy.
Getting treatment, when diagnosed with this viral disease can drain an individual's savings quickly. Ahead of various other sources of stress in these tough times, it would be better if you plan to offset the financial burden of COVID treatment through COVID insurance. However, there are various facets to be considered when you choose this type of insurance.
Let us start with the basic definition of COVID insurance.
What is COVID Insurance?
It is a type of insurance policy covering hospitalization and treatment expenses when the insured is diagnosed with Coronavirus. Depending on the chosen insurer, COVID insurance benefits may differ but commonly include pre- and post-hospitalization expenses, medical treatment costs for quarantine, and diagnosis benefit. It is advisable that you read the terms of documents carefully before buying one.
As mandated by IRDAI, various health insurance companies now offer COVID insurance. However, you should know that you can get coverage for COVID19 disease under term insurance with the help of riders.
What are COVID Insurance Riders?
These riders are basically policy extensions that further strengthen a term insurance policy to provide COVID19 cover. They can be added at an additional premium but are worth the price paid in terms of COVID term insurance coverage benefits. 
The need for COVID term insurance riders can be realized from the very fact that you need to plan for the financial security of your loved ones. While the COVID insurance rider provides diagnosis and death benefits related to COVID19 disease, the base term plan will provide a sum assured to the nominee in case of your untimely demise. You can choose COVID insurance rider from reliable insurance companies like Max Life Insurance to plan for financial security.
Here are the following benefits you can get by opting for a COVID term insurance rider:
Diagnosis Benefit
When diagnosed COVID19-positive, an individual needs to go through various medical tests and may even get hospitalized for the treatment. In some cases, people are asked to opt for home quarantine and get in-house treatment.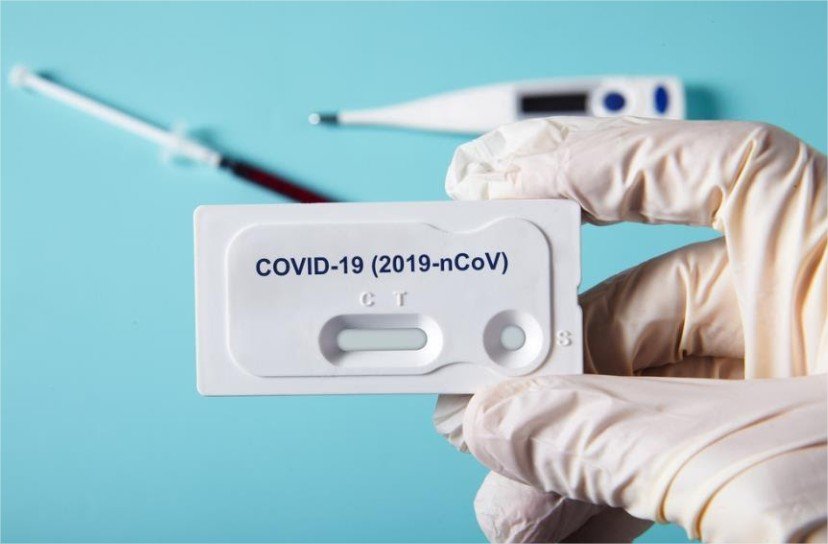 You need not worry about the medical expenses post diagnosis of Coronavirus by adding a COVID insurance rider to your term plan. In such a situation, you will receive a certain percentage of the rider sum assured as lump sum. You can use this amount to get medical care at home or in the hospital as per your health condition or preference.
2. Death Benefit
When facing a financial crisis, no matter how much help you can get, the need mostly seems bigger sometimes. Having a term insurance policy by your side provides a pre-defined sum assured in case of the death of the life insured. You can increase this benefit further by adding a COVID insurance rider.
In case the insured dies post COVID19 diagnosis, the rider sum assured gets added to the base plan coverage to provide financial stability for the family. The benefits are payable, provided the death of the life insured happens within the rider tenure. In case you have doubts about the rider coverage and its functioning, ask the chosen insurer about the same
3. Considerable Coverage at Low Premium 
Many people think twice before adding riders to their term plans because of the additional premium payable. However, COVID insurance riders do not result in any financial stretch to the budget of the policyholder. They are easily affordable and can fit well into your pocket to get insurance coverage in the current COVID time.
Take the case of Max Life COVID19 One Year Term Rider, which is a single premium product. As per the rider terms, you can choose the rider sum assured of Rs. 1,00,000 by paying Rs. 271 (exclusive of all taxes). The maximum sum assured you can select under this rider is Rs. 10,00,000. Given the current state of mental worries in the minds of all Indians, one can easily pay this much of amount to get peace of mind along with COVID insurance cover
4. Age- and Gender-Independent Premium
You might have heard about the impact of age and gender on the term plan premiums. The higher the age, the higher will be the premium. In gender terms, women enjoy lesser rates of term plan premium. However, the same does not hold true for many COVID insurance riders.
One of the most significant features of COVID insurance riders is that their premium does not vary as per age or gender of the life insured. You can easily check these details when you plan to buy a term plan with COVID riders.