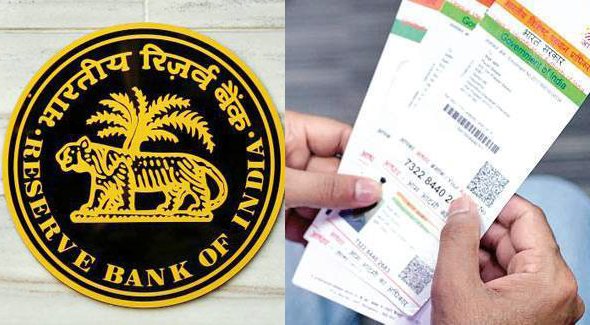 RBI New rules on Bank KYC! Aadhaar all the way
Making Aadhaar only Valid ID Proof in India is turning out to be cumbersome exercise for the Government and Banks as Reserve Bank of India has announced a new regulation now.
As of the regulation, RBI has made it clear that
Aadhaar shall be the only valid ID proof for implementing any KYC related task. On the other side, a case against Aadhaar Validation is being run in Supreme Court. What will Supreme court decides over it.
As per the new rule of RBI, it has added a line that every entity under them must obtain "from an individual who is eligible for enrollment of Aadhaar": Aadhaar, PAN Card or Form 60. As per basic Aadhaar rules, every Indian citizen can obtain Aadhaar; and hence, indirectly, it implies that Aadhaar must be obtained for all KYC, along with PAN Card and Form 60 for KYC.
In the announcement, RBI hasn't mentioned any date for the implementation of this new KYC rule and has said that it depends on Supreme Court's judgement.
As per Supreme Court orders " KYC document has completely removed other "officially valid documents", which was mandated as valid ID proof by RBI, in their circular dated February 25, 2016."

Source
In that announcement, RBI had stated that copy of the marriage certificate (issued by the state government) or a gazette notification can act as a valid source of ID proof for KYC.