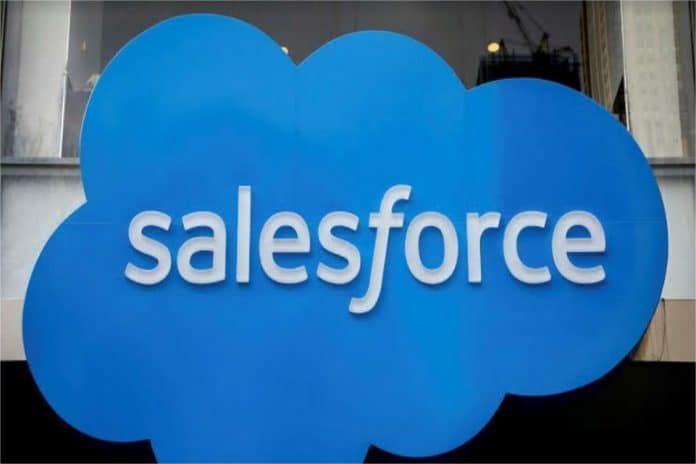 Salesforce is revamping its work policies and workspaces to incorporate a hybrid work model while allowing some employees to work remotely on a permanent basis.
The new guidelines, which Salesforce is calling "Work From Anywhere," offer employees three different options for how they'll work going forward: flex, fully remote, and office-based. Salesforce said the decision to offer new ways of working was based on employee wellness surveys the company has been sending around since the onset of the pandemic.
"An immersive workspace is no longer limited to a desk in our Towers; the 9-to-5 workday is dead, and the employee experience is about more than ping-pong tables and snacks," Brent Hyder, President and Chief People Officer at Salesforce wrote in a blog post.
"As employers, we have an opportunity to create an even better workplace — one that allows us to be more connected to each other, find more balance between work and home, and advance equality — ultimately leading to increased innovation and better business outcomes," wrote Hyder.
Salesforce,The business-software provider, which has 54,000 global employees, is among the largest companies to spell out how it plans staff to work after Covid-19 recedes.
Salesforce expects the new options will help improve equality and diversity at the company – since workers won't be required to report to an office in places like San Francisco or New York, Salesforce can broaden recruiting to new locations.