Most of the general 'abled' population regards the plight of the differently abled as pitiful, asking god to bless them. However, with proper support and facilities anybody can achieve anything. Here are 10 differently-abled adventure sports athletes out to prove the same. Their stories break the myths around being "disabled", inspiring hoards of abled and differently-abled people out there to go out and achieve those challenges they've set for themselves.
1. Arunima Sinha
This 27 year old mountaineer from Ambedkar Nagar, Uttar Pradesh was the first female amputee to climb Mt. Everest in May 2013. She is also the first Indian amputee to scale Everest. She has been rewarded with many awards and accolades for this feat, including the Padma Shri. Arunima's leg had to be amputated below the knee after she was pushed off a running train by thieves in 2011. Prior to that she used to be a national level volleyball player. Having conquered Mt. Everest, Arunima's next aim is to climb all the continents' highest peaks. She has already covered five of the Seven Summits.
2. Sai Prasad Vishwanathan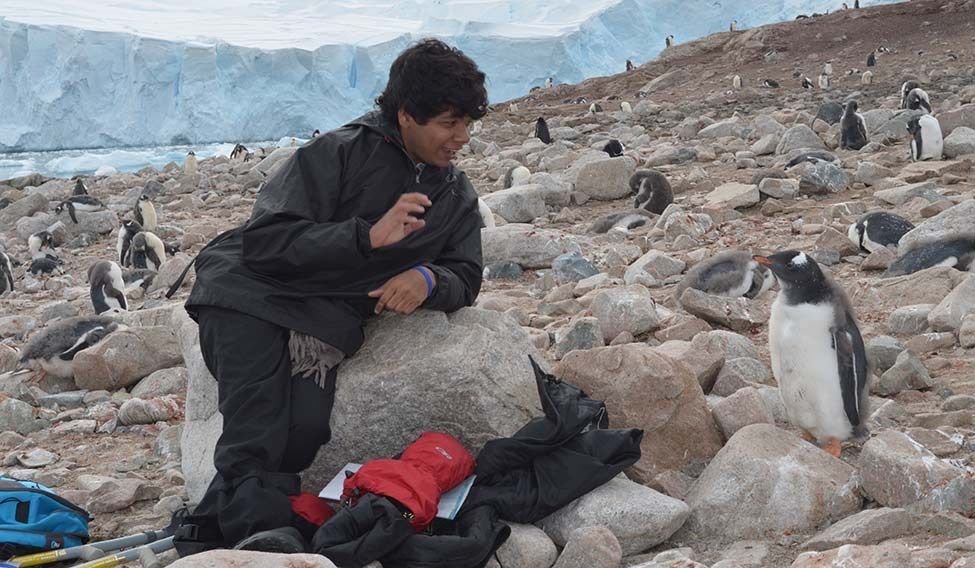 Image Source
Sai lost sensation in the lower half of his body as a kid. In his 20s, the young man from Tiruchirapalli, Tamil Nadu had to undergo surgery to remove an unwanted growth in his spinal cord. However, today he is known as the first differently-abled Indian skydiver and his name is registered in the Limca Book of Records as the first differently abled indian skydiver to jump from a height of 14,000 ft. In February 2013, Sai also became the first differently abled Indian to travel to Antarctica. Sai has won a host of other awards for his work towards empowering differently abled youth through his initiative Sahasra, including the Helen Keller Role Model Person Award.

3. Divyanshu Ganatra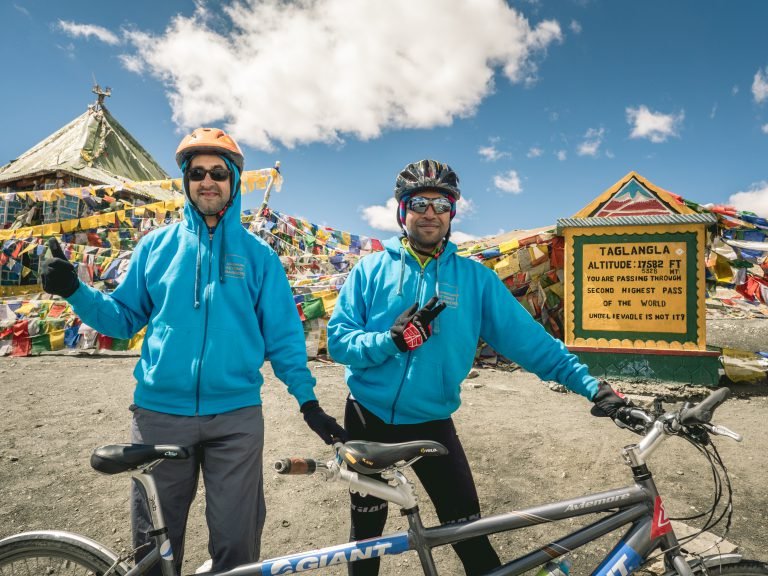 Image Source
A clinical psychologist by profession, Divyanshu Gantara's visual disability has not stopped him from exploring multifarious adventure sports out there. Divyanshu was diagnosed with Glaucoma at the age of 17, and had completely lost his vision by 19. Today, this man in his 30s, holds the record of being India's first blind solo paraglider, trekker, mountaineer, scuba diver, and marathoner. He is also India's first visually impaired person to complete a tandem bicycle expedition from Manali to Khardung La, the highest motorable road in the world. Inspired by the power of sports, Ganatra set up Adventure Beyond Barriers Foundation (ABBF) to promote adventure sports among persons with disabilities. He has also been awarded the CavinKare Special Recognition Award.
4. Ashok Munne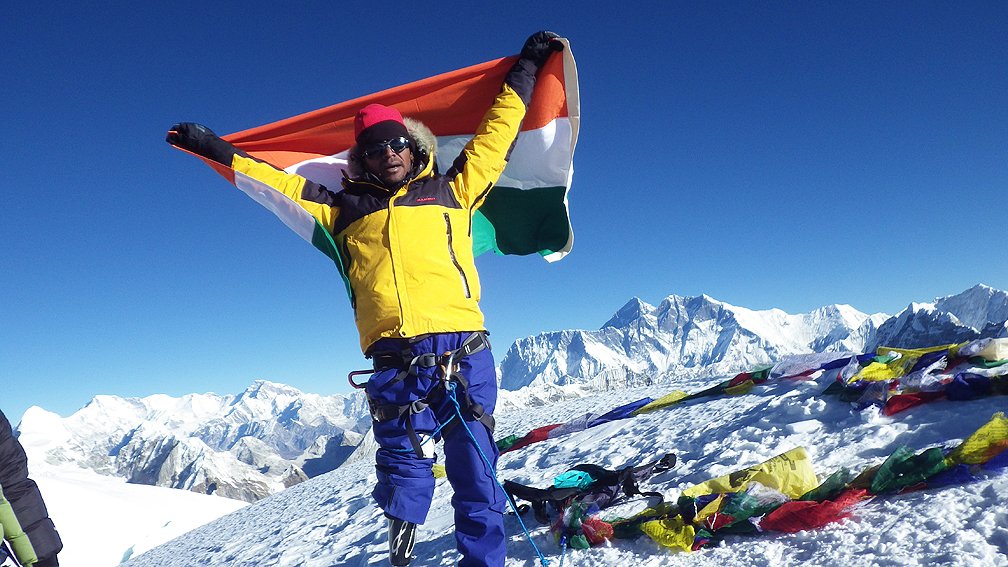 Image Source
This young lad from Nagpur, Maharashtra was a trained gymnast, martial artist and an avid yoga practitioner before he lost his right leg to a train accident that left him bedridden for a whole year. Not letting his disability cripple his spirit, Ashok went on to become the first amputee to climb the Mt. Mera Peak (21,247 ft.) in Nepal in 2012. He is also the country's first amputee to ride a bike on the world's highest motorable road to Khardung La. Ashok runs half marathons in 2 hours at the Satara Hill Marathon each year. He swims 3-4 kms every day and continues to practice his martial arts and yoga asanas, all this in the preparation to realize his dream of climbing Mount Everest.
5. Megha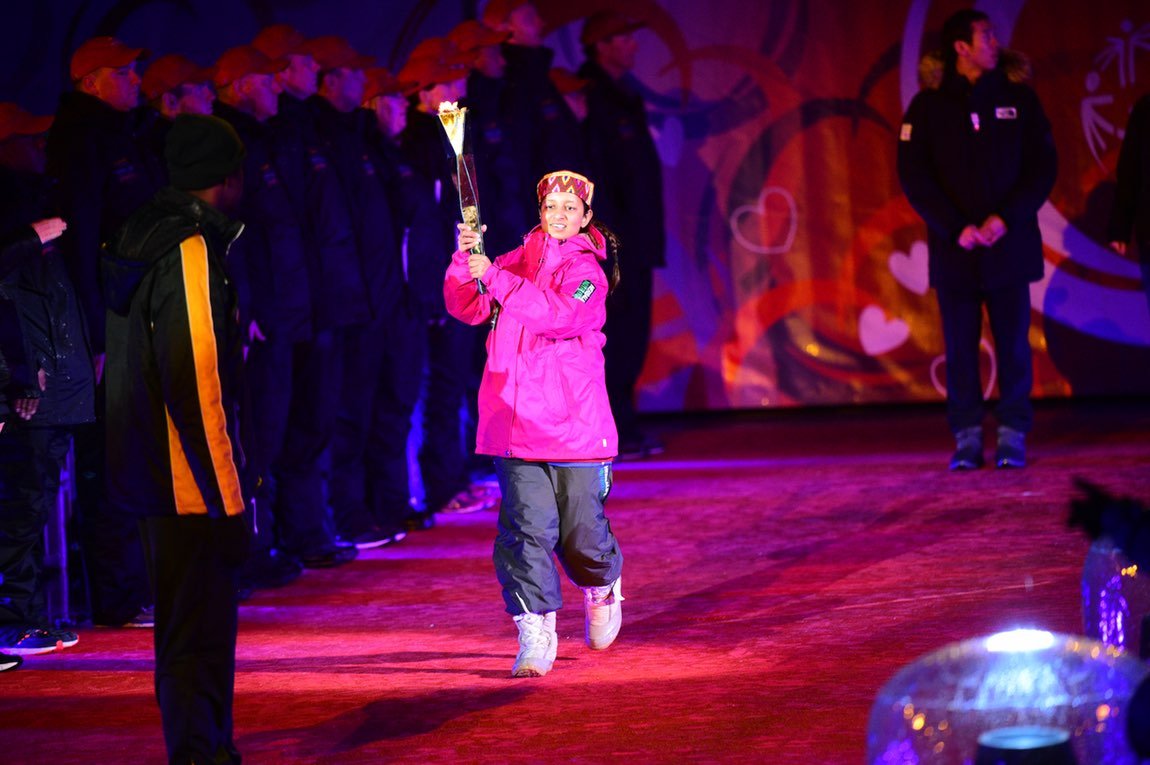 Megha has proved to the world that disability need not be a barrier in achieving accolades for the country. Born with hearing and speech disabilities to a humble family in Solan, Himachal Pradesh, Megha joined the Prayas Foundation School in 2004. She took to Alpine Skiing and has been representing the country at the Special Olympics World Winter Games. She bagged three Gold Medals at the 2009 World Winter Games in Idaho, USA. This year, she represented India and the Asia Pacific region as a torch bearer at the Opening Ceremony of the 2017 World Winter Games, and brought home a Gold and a Silver from the Alpine Skiing Slalom events.
6. Varun Jain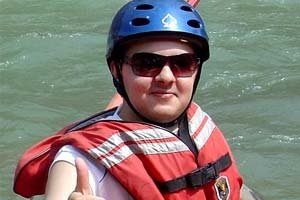 In 2004, Varun met with an accident which resulted in complete paralysis from the chest down. However, he did not let his disability get in the way of his passion and ventured into river rafting, mountaineering, kayaking, and has undertaken a 120km road trip through the Himalayas on a quad-bike, gaining multiple entries in the Limca Book of Records. In 2011, this paraplegic adventurer from Rishikesh won a National Award from the Ministry of Social Justice and Empowerment, a State Award from the Ministry of Social Justice and Empowerment (Govt. of Uttarakhand), and the CavinKare Ability Mastery Award. He has set up a travel agency called Travel My Way to spread awareness about 'Accessible Travel' and 'Accessible Adventure', and also for creating an 'Accessible Infrastructure'.
7. Navin Gulia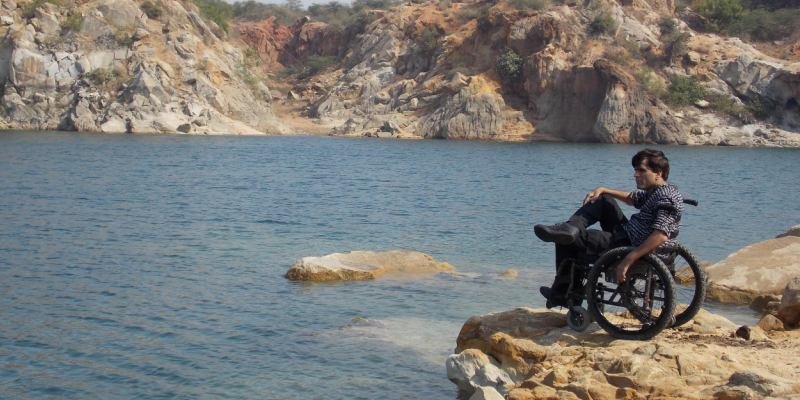 Adventurous by nature, Navin was all set to embark on a journey of the army life, when a freak accident during the last few days of his training at Indian Military Academy left him paralysed neck below. But he was determined to fight, and fight he did. Two years in the hospital and three months of physiotherapy later, Navin was able to sit on a wheelchair. Gulia went on to research and develop ways to modify a car to his specific abilities. Long story short, as of today, Gulia holds a world record in adventure driving, motoring non-stop for 55 hours from New Delhi to Marsimik La (18,632 ft.), one of the highest mountain passes in the world. He is the recipient of numerous awards, including Global Indian of the Year, Indian People of the Year, and Ability Master Award.
Sponsored Article By: 4Play.in
4Play.in is Eastern Hemisphere's first Adventure Sports Channel. They curate cutting edge action stories from the Indian outdoors and in the process presenting the potential that is available at home.