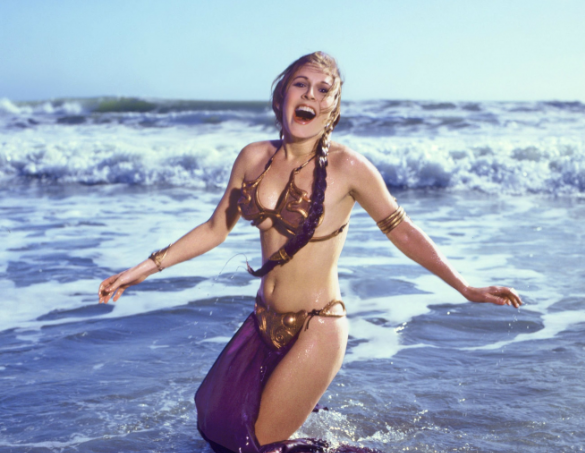 Here is an epic collection of behind the scenes photos from the sets of the original Star Wars trilogy. I can't wait to see them return in Star Wars: The Force Awakens.
1. Chilling With C3-PO at the Center
2. Carrie Fisher Seems bored in Cloud City
3. Giant Plaid Beasts from the final version of Empire Strikes Back Were Cut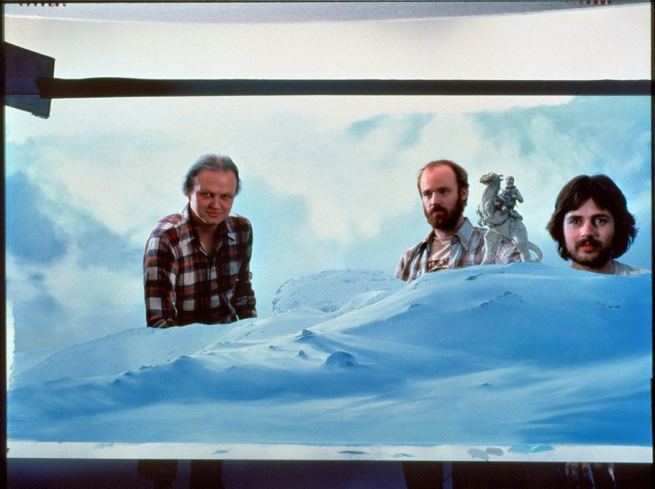 4. Princess Leia and Chewbacca's Secret Affair
5. Empire Strikes Back director Irvin Kershner with de-masked Boba Fett and Darth Vader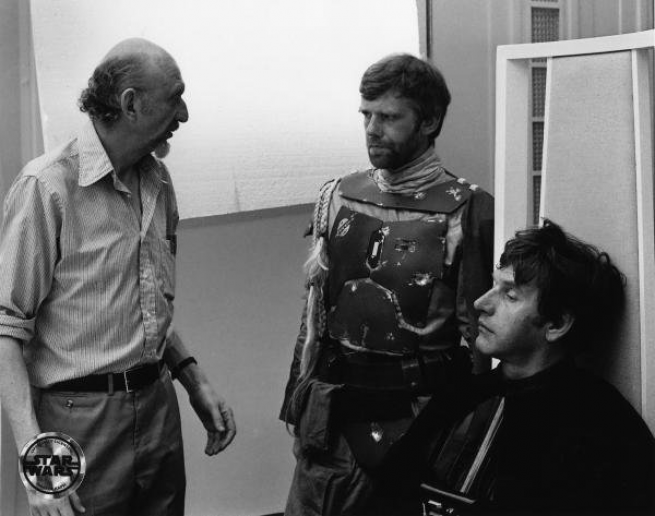 6. C3-PO Chillin' Under the Umbrella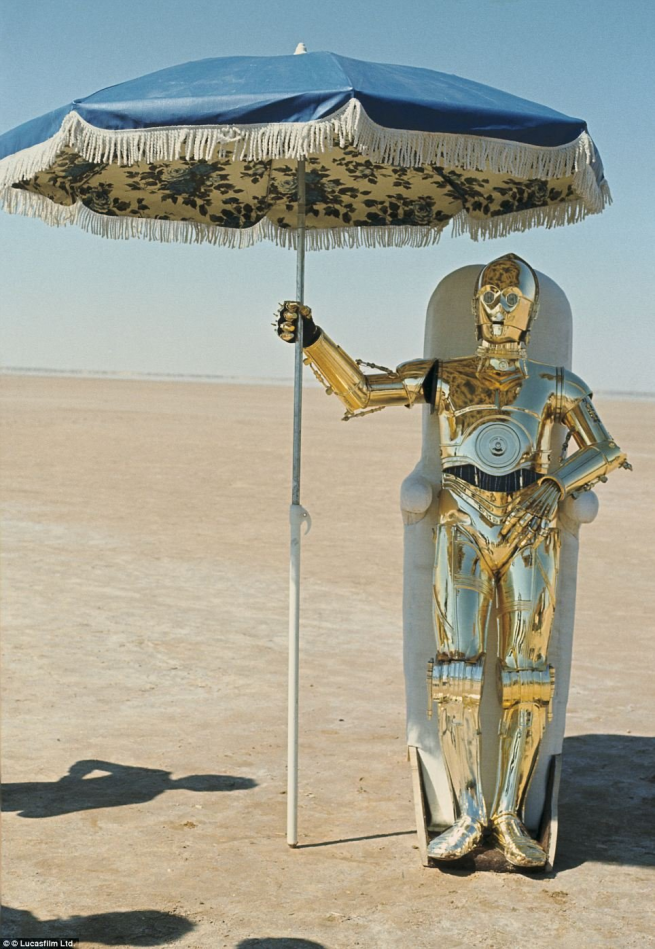 7. Harrison Ford Driving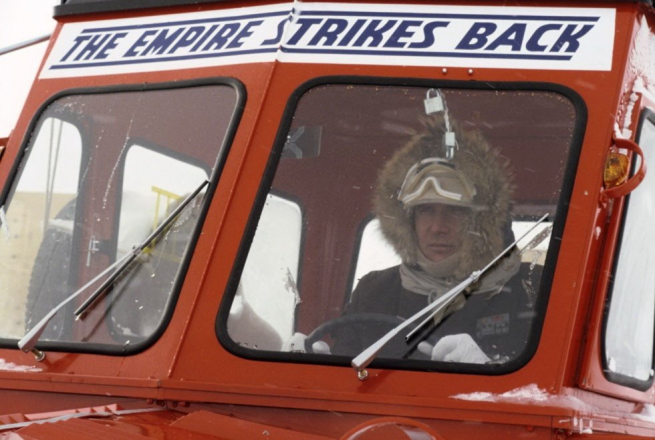 8. C3-PO (Anthony Daniels) Drinking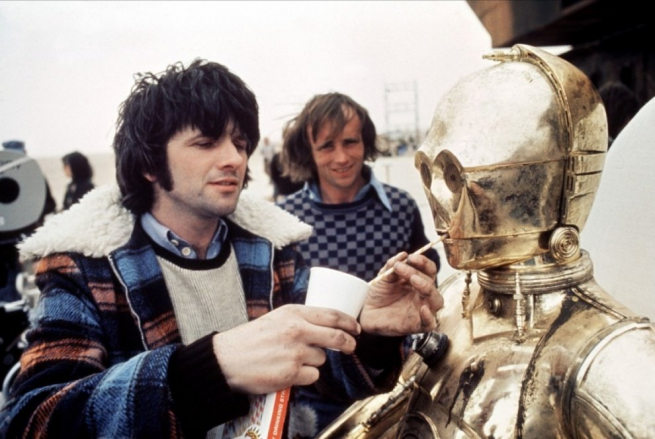 9. Chillin' at Hoth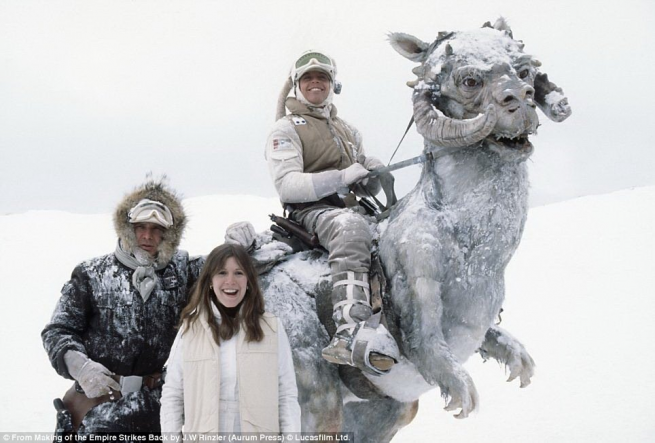 10. The Cool Side of Grand Moff Tarkin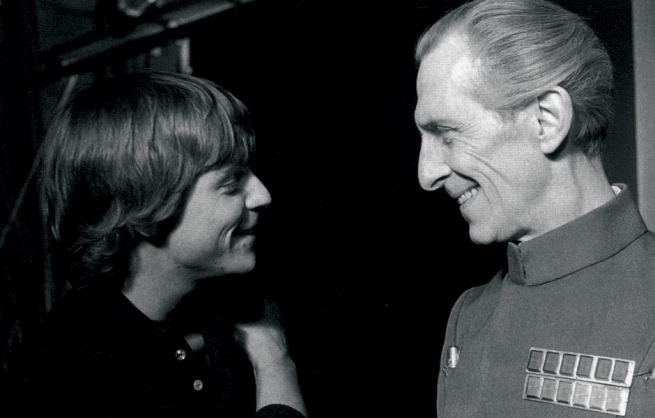 11. Having Fun in Endor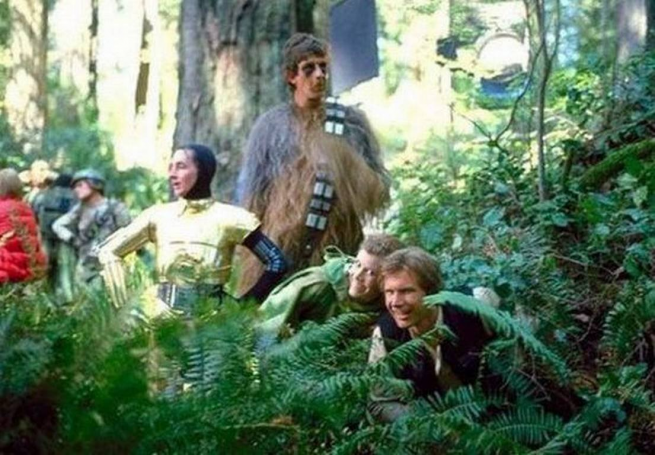 12. So that's what a princess tastes like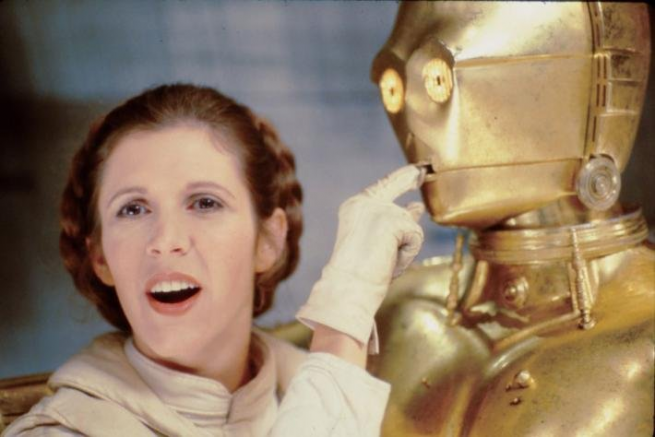 13. Alec Guiness is being cool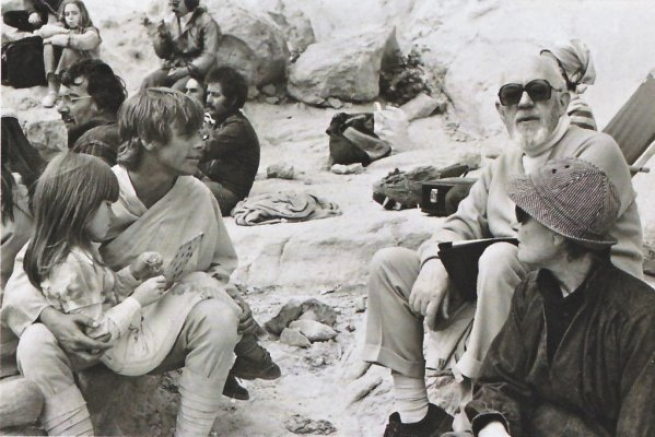 14. Carrie Fisher and Stunt Double Sunbathing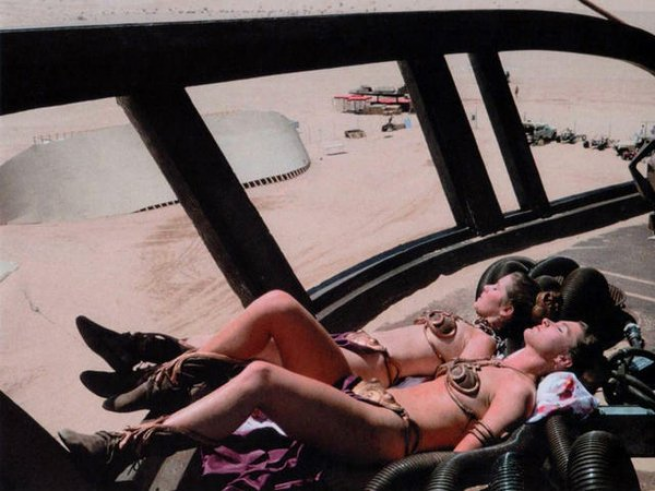 15. Darth Vader Still Looks Badass Even Without His Mask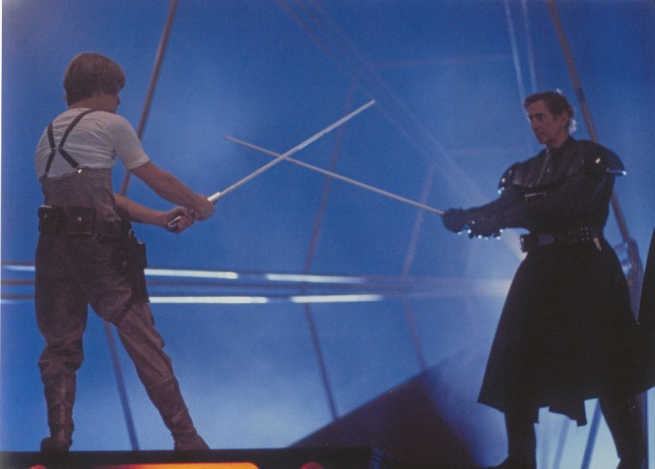 16. Princess Leia is the boss!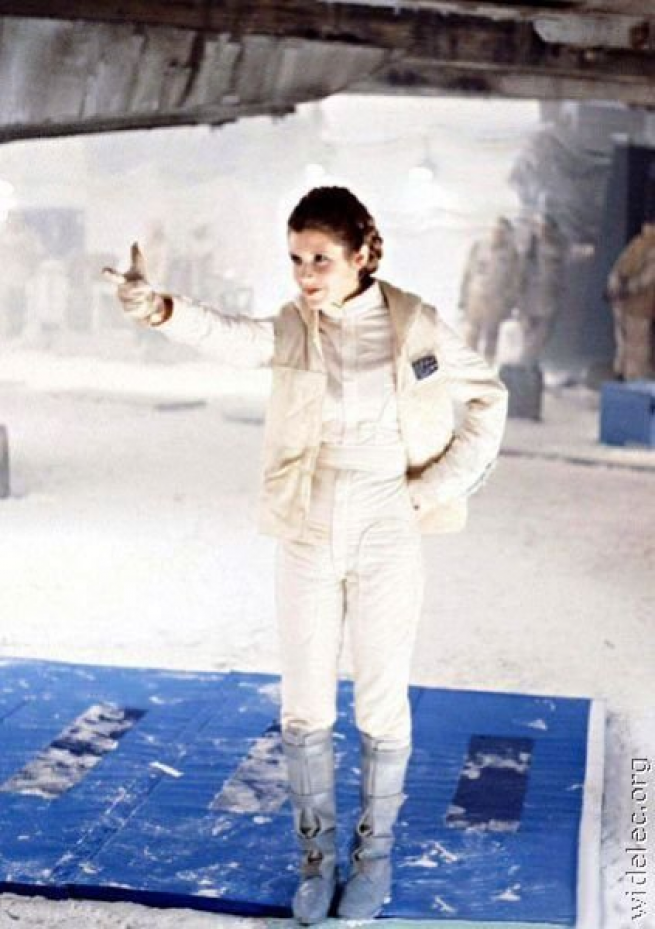 17. Darth Vader Pretending To Be Santa Claus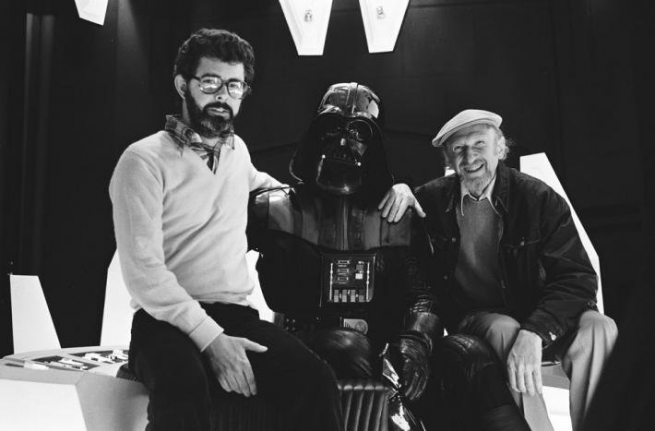 18. The Force is Strong in this Brother & Sister photo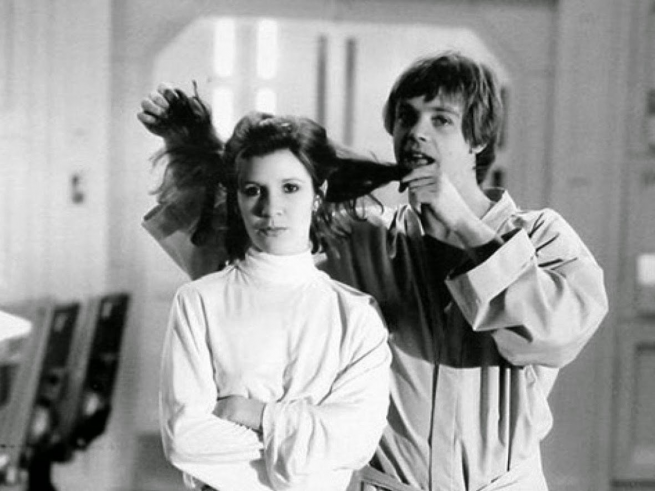 19. Don't Tell Han!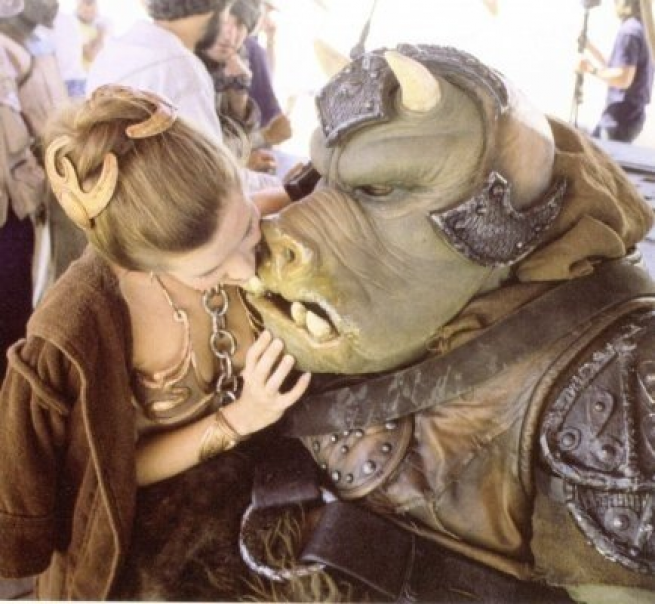 20. Luke looks too happy here.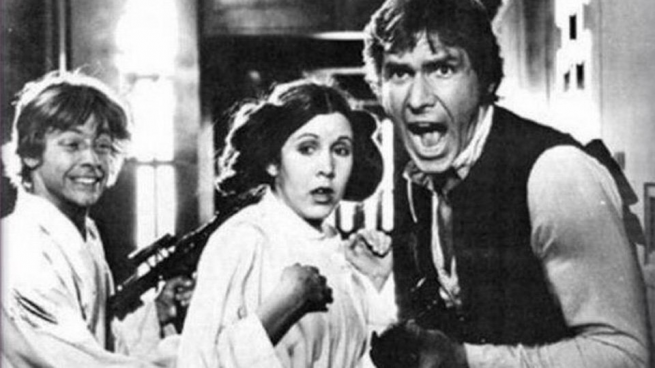 21. Warwick Davis Chillin' on the Set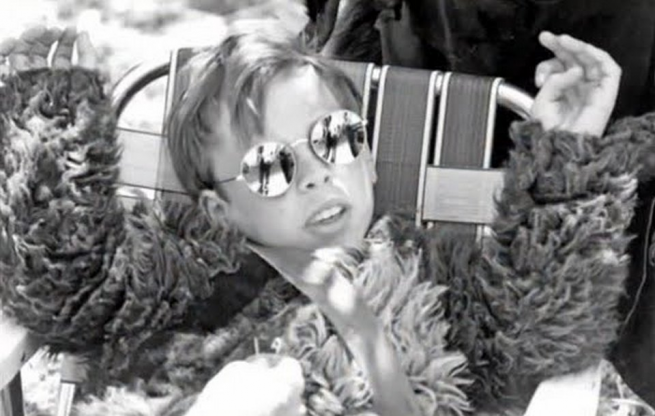 22. George Lucas and Carrie Fisher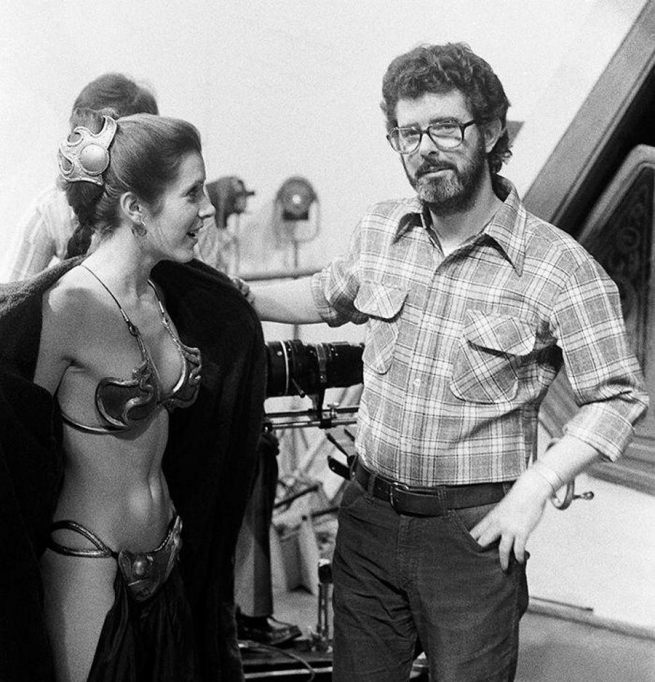 23. Carrie Fisher Chillin' With 12-year-old Ewok Warwick Davis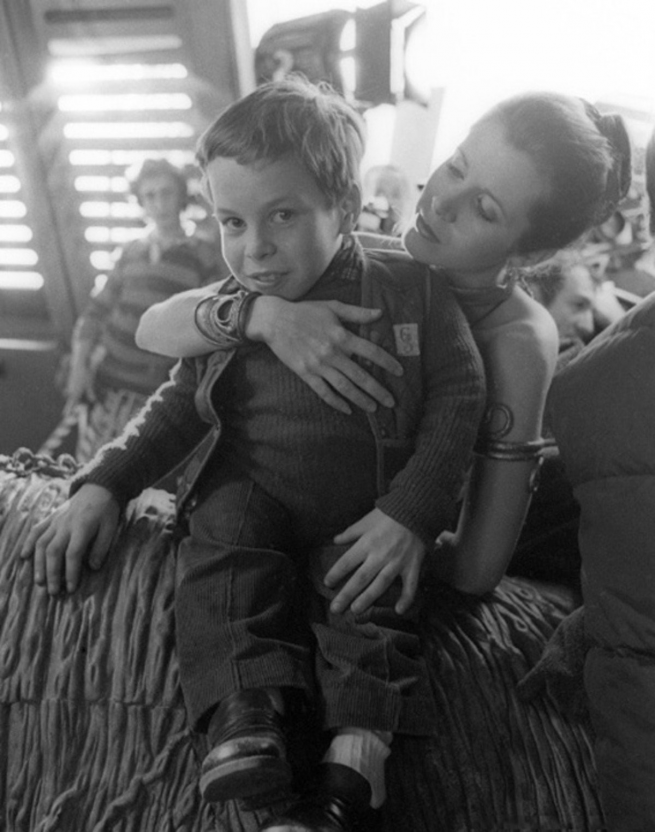 24. When George Lucas Wants His Actors To Be Comedic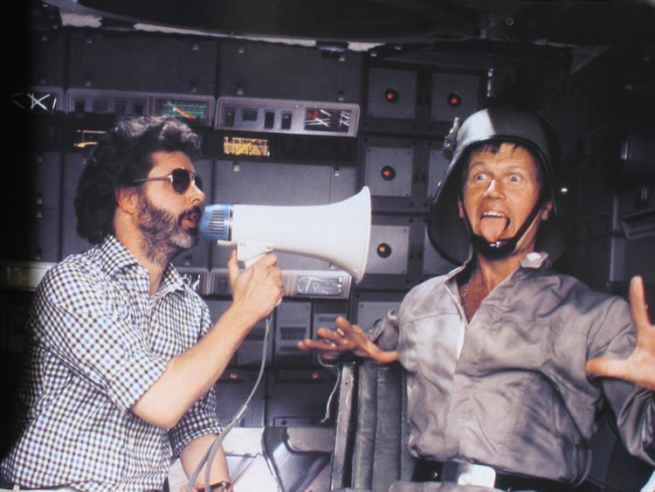 25. Much Cheaper Than Hiring A Bunch of Extras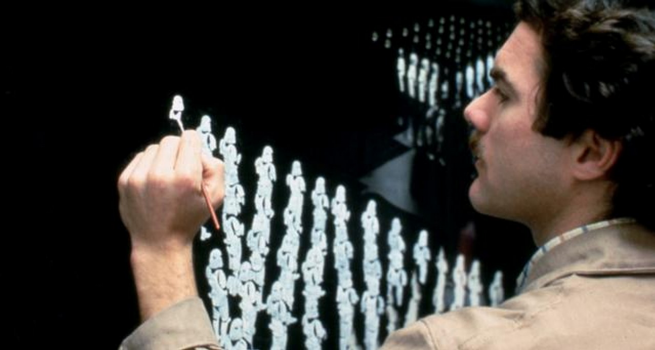 26. What's so funny, Princess Leia?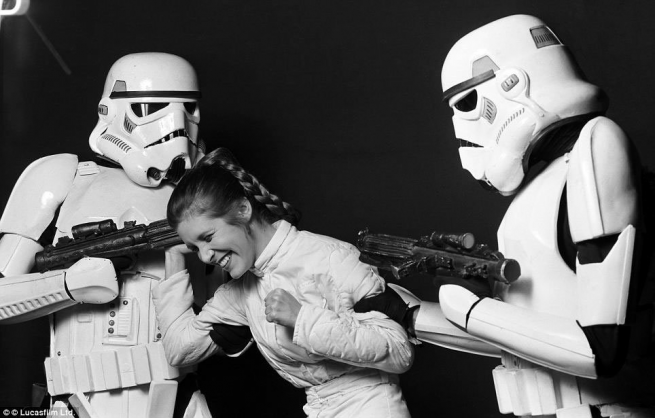 27. Mark Hamill looks like he's up to no good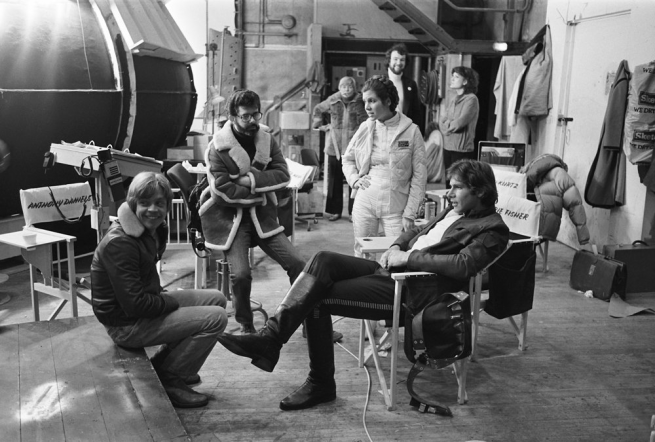 28. The Sleeping Beauty of Star Wars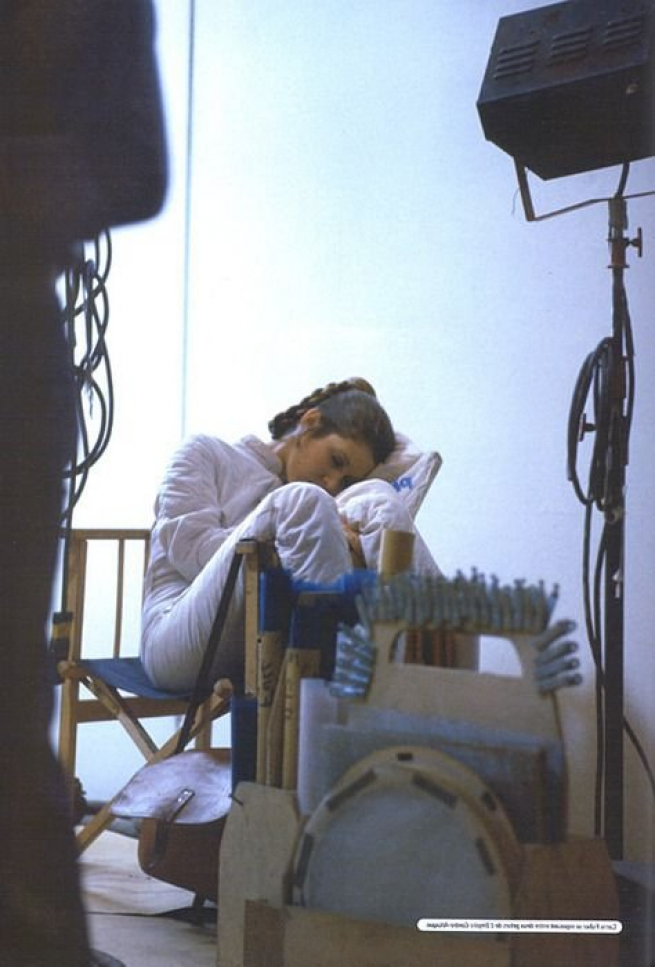 29. Chewie & Princess Leia's Secret Love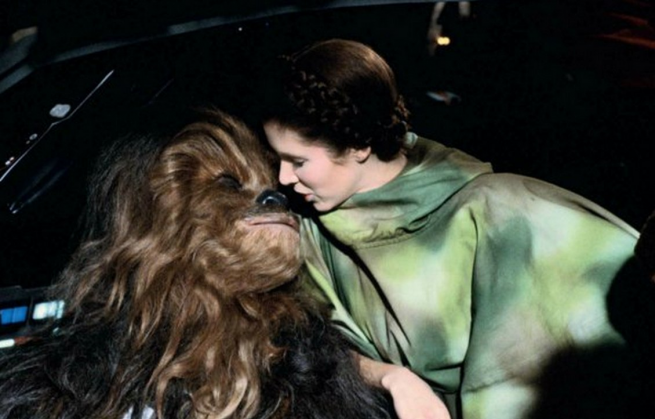 30. Carrie Fisher & Mark Hamill Chillin in the Desert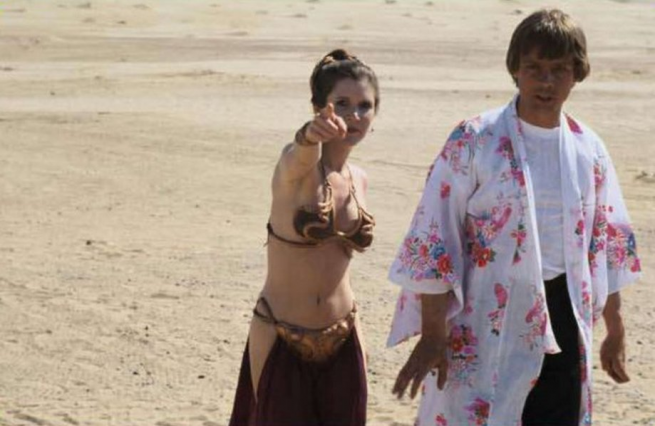 31. Harrison Ford & Carrie Fisher Look Lovely Together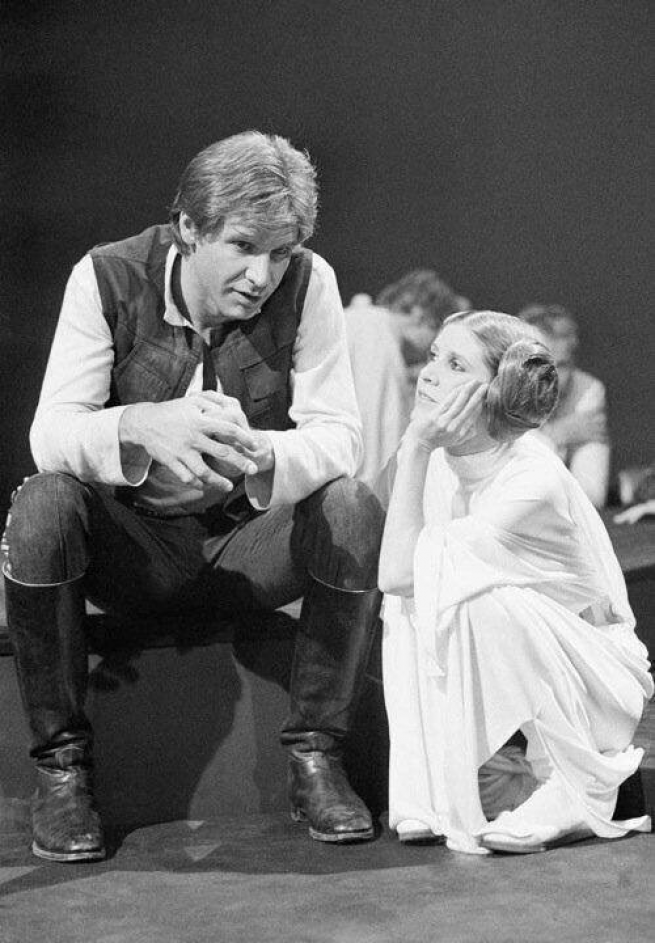 32. Mark Hamill is such a Third Wheel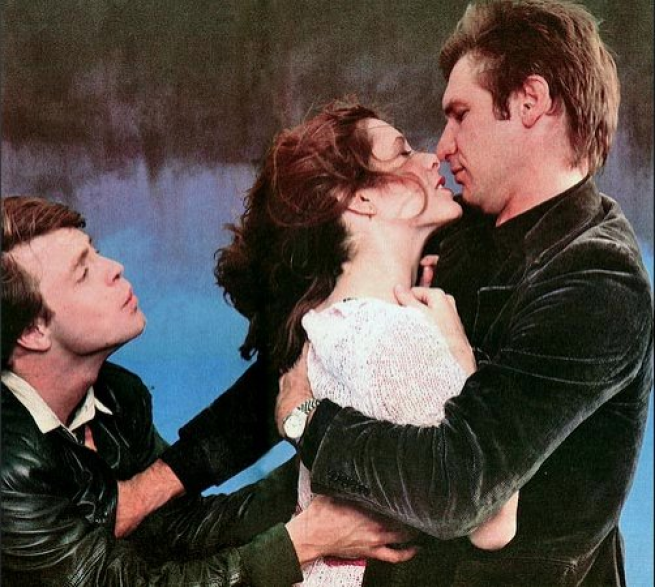 33. Nerfherder!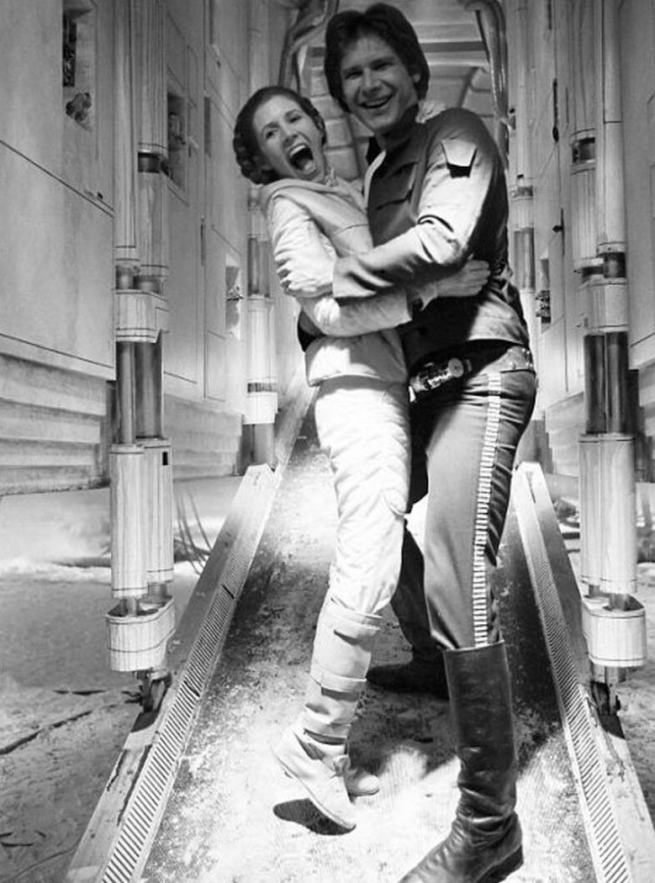 34. Is Chewbacca smiling?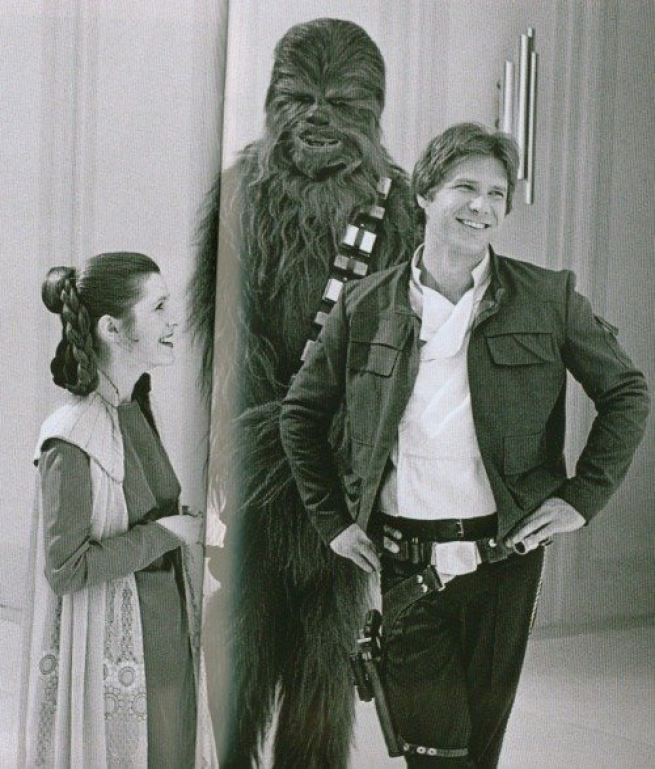 35. Carrie Fisher Loves Snowballs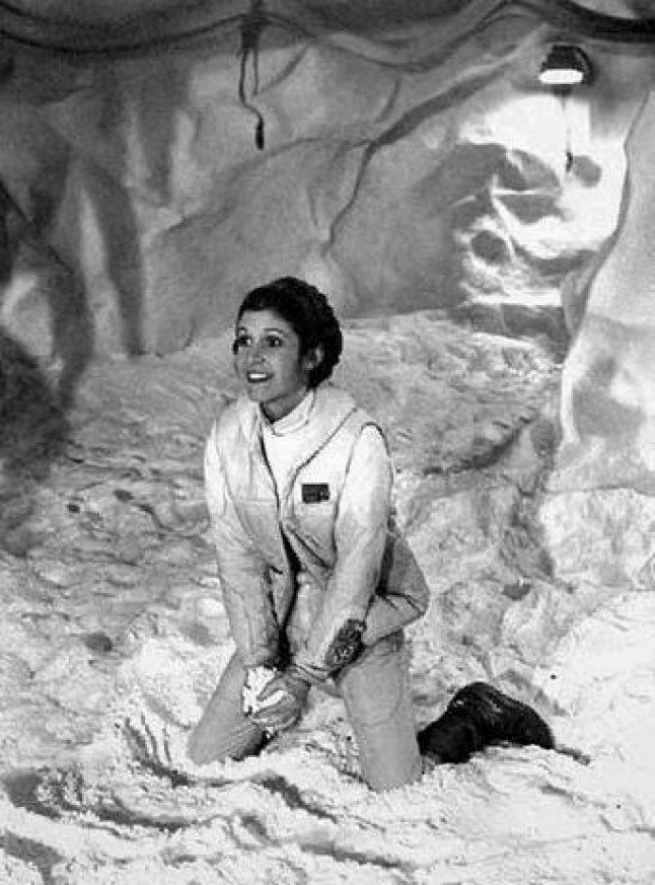 36. Luke Skywalker, saying good bye to his hand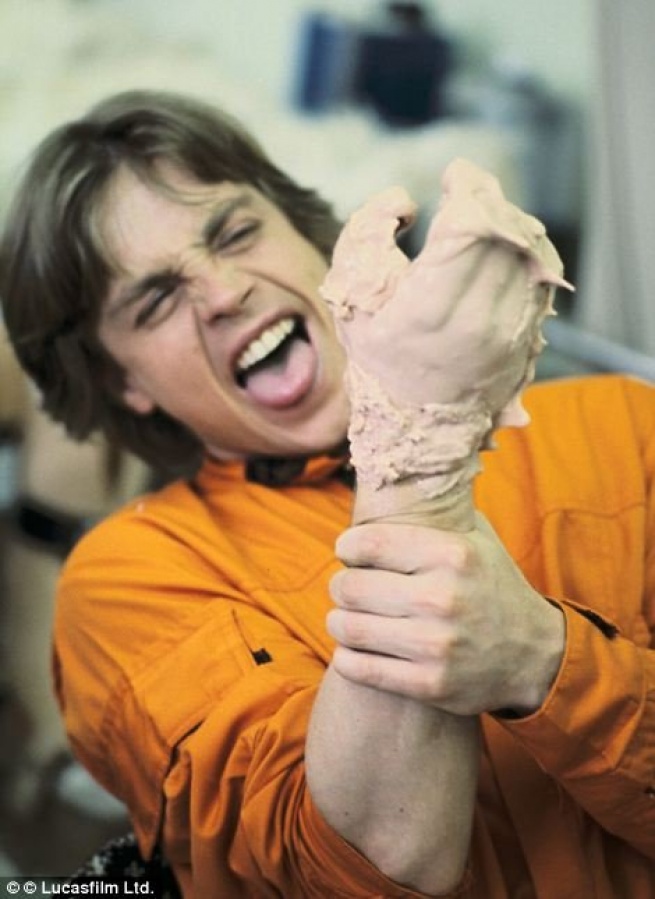 37. Irvin Kershner Loves Darth Vader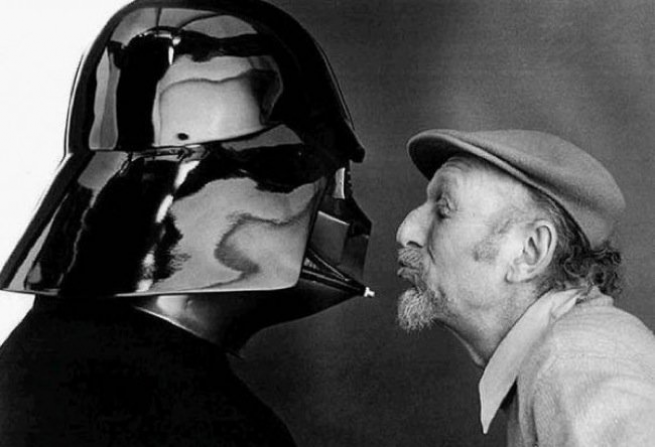 38. Peter Mayhew and Kenny Bake Taking A Break Without Their Costumes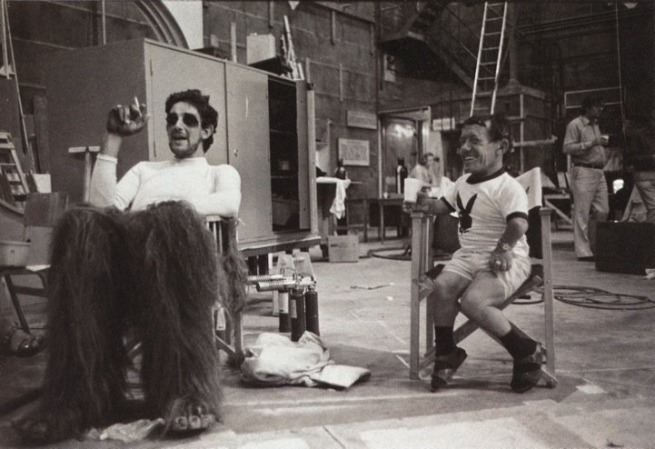 39. Peter Mayhew and Anthony Daniels Chillin' With Carrie Fisher and Harrison Ford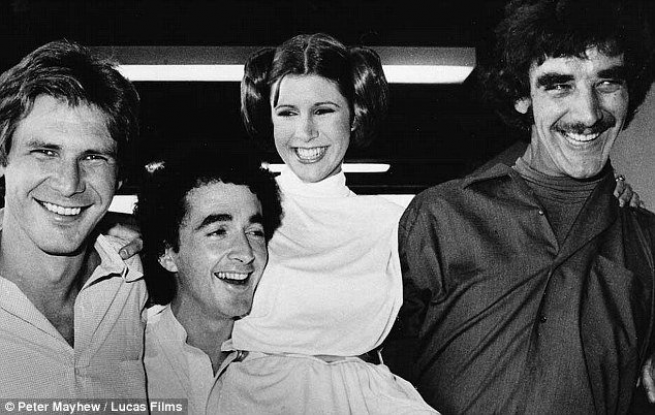 40. What's up with Mark Hamill's Shirt?
41. Han Solo Losing It After Being Frozen in Carbonite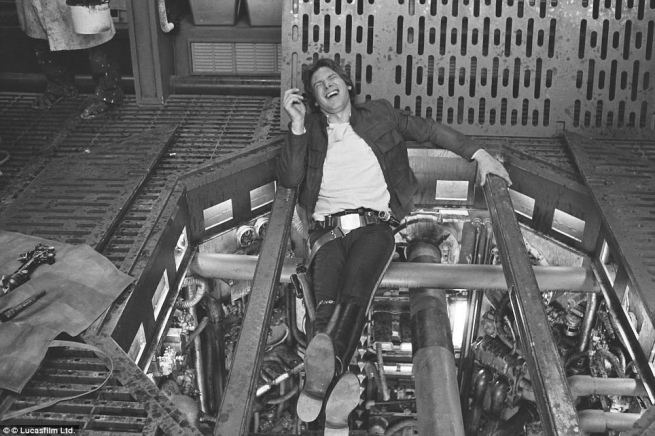 42. Luke, that's your sister!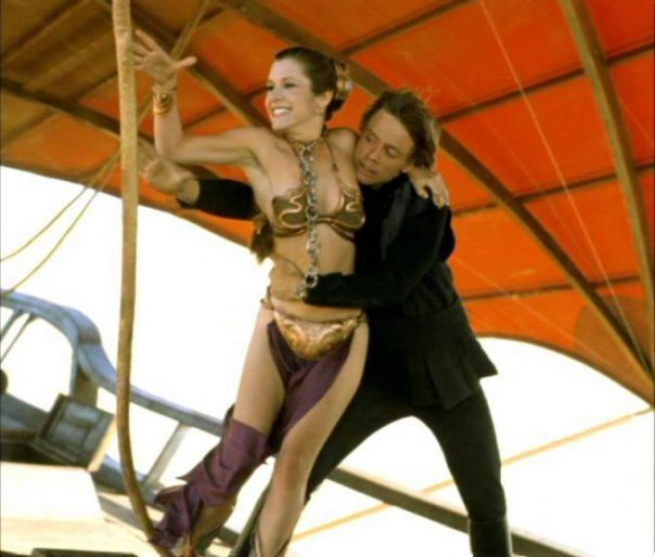 43. How they filmed Luke ziplining up into the AT-AT'Car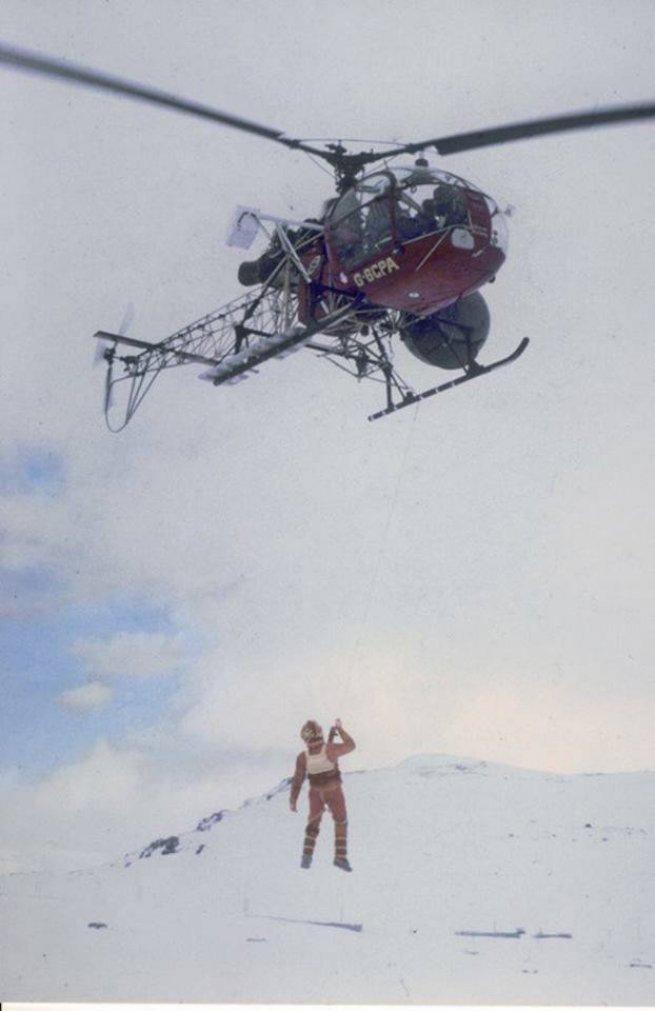 44. Carrie Fisher Wants A Toast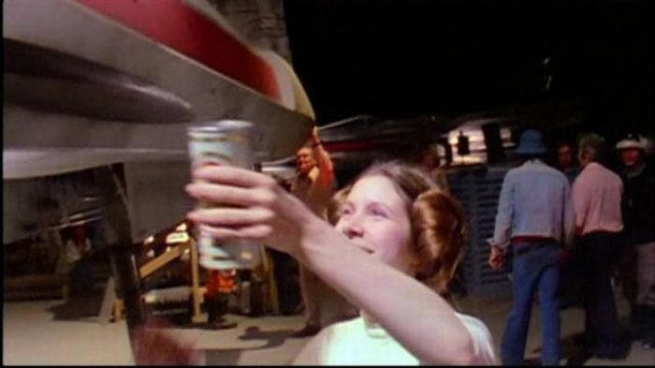 45. Harrison Ford Lifting Anthony Daniels
46. Greedo is a human!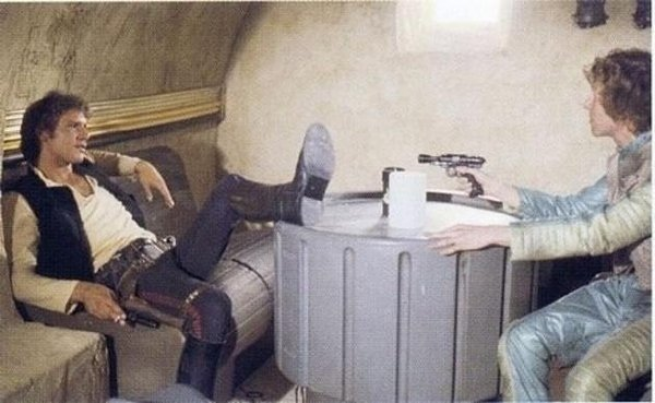 47. R2-D2 (Kenny Baker) eating on the set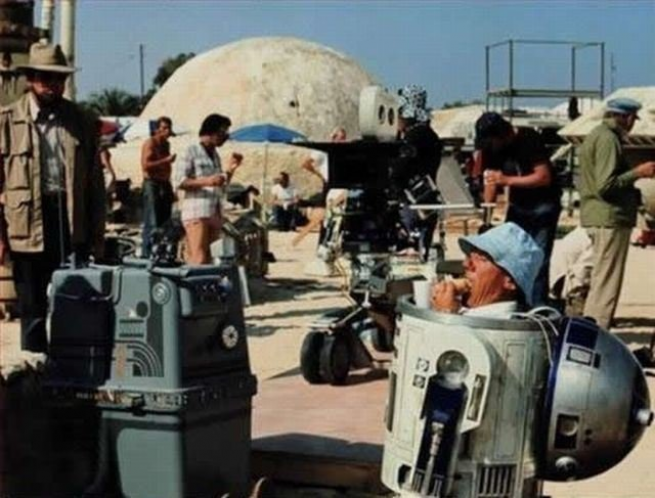 48. Luke Skywalker and the Muppets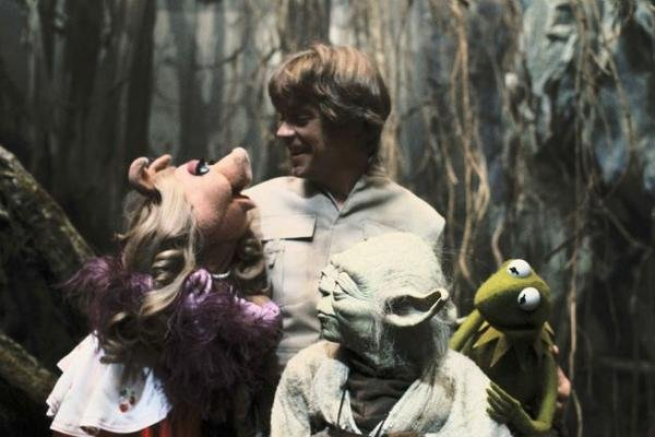 49. Carrie Fisher Napping in Hoth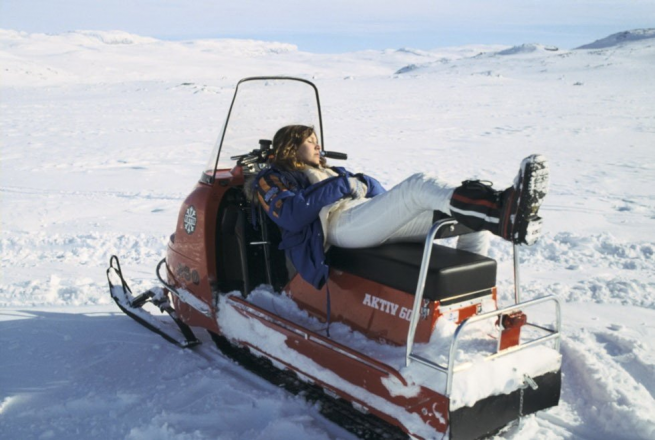 50. Carrie Fisher Being Sexy on the Beach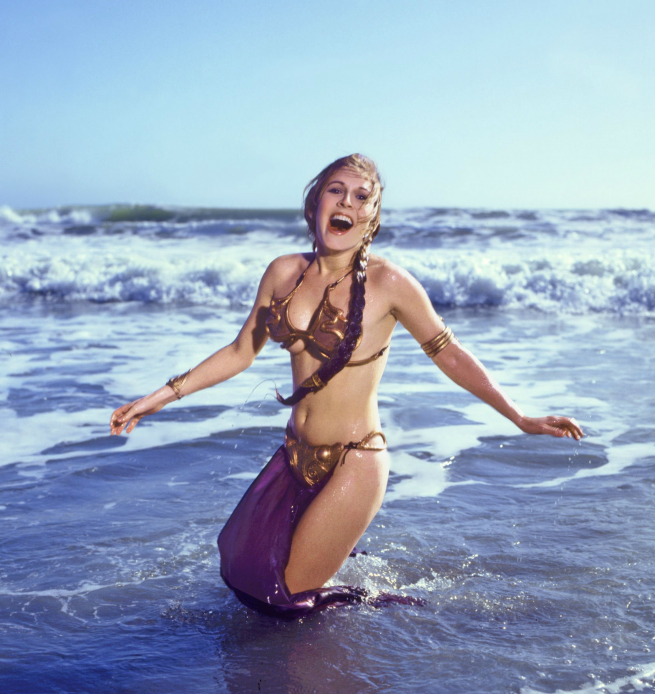 credits: epicstream