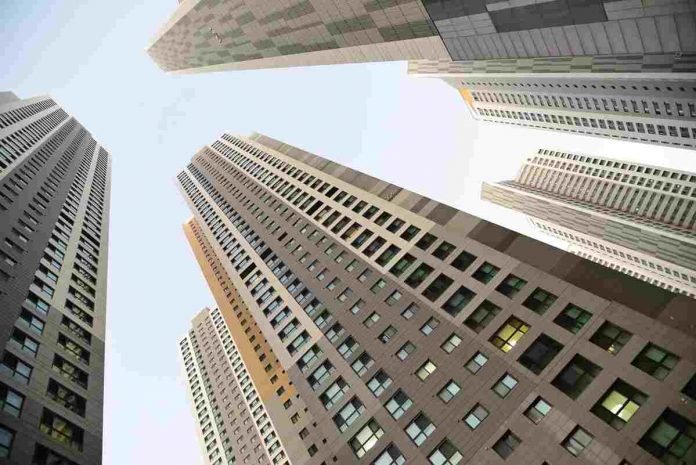 In the heart of the bustling metropolis that is Mumbai, where dreams are woven into the fabric of reality, lies a common aspiration: the pursuit of owning a 2 BHK home. Mumbai's real estate landscape, akin to the city itself, is a dynamic tapestry that weaves together opportunities and challenges. Therefore, as you set foot on this journey to find your haven amidst the chaos, understanding the intricate threads that shape the 2 BHK flat price in Mumbai becomes your guiding light.
This blog serves as your guide, mapping out the latest pricing trends in various neighborhoods in Mumbai. That being said, we'll be uncovering the numerous factors influencing the 2 BHK flat price in Mumbai and shedding light on the way to Mahindra Alcove, an oasis amidst the bustling streets of Mumbai.
Current 2 BHK Flat Price in Mumbai Across Different Localities
Looking for a 2 BHK flat in Mumbai? Consider these popular localities that offer a balance between cost and convenience:
Chandivali: Located in the eastern suburbs, Chandivali offers a range of housing options. It has great connectivity to business hubs like Powai and Andheri. The connectivity is what makes the overall price of the 2 BHK flats in Chandivali lucrative.
Palghar: Palghar, located on the outskirts of Mumbai, has been gaining popularity among homebuyers due to its affordability. So, if you are looking for a peaceful environment away from the city's hustle and bustle, then you must definitely opt for a 2 BHK flat in Palghar.
Kalyan: Kalyan is known for its budget-friendly real estate options. It's well-connected to Mumbai via railways, and offers future benefits with upcoming Metro line 5 that connects Thane-Bhiwandi-Kalyan, widening of Mumbai-Nashik expressway to reduce travel time to Thane, Panvel-Viral rail corridor to provide direct access to the proposed International airport of Navi Mumbai and more.
Thane: While Thane does have upscale areas, it also offers reasonably priced 2 BHK flats in well-established neighbourhoods. The locality has excellent infrastructure as well as connectivity.
Kandivali: Located in the western suburbs, Kandivali has emerged as a cost-effective alternative to more upscale areas like Andheri and Bandra. It's well-connected and has numerous housing options.
These localities not only provide affordable 2 BHK flat price in Mumbai but also offer decent living conditions and essential amenities. When searching for your dream home in Mumbai City, don't overlook these budget-friendly options that provide value for your investment.
Factors Influencing the 2 BHK Flat Price in Mumbai
Location: The mantra in Mumbai real estate is "location, location, location." Proximity to commercial hubs, transportation facilities, schools, hospitals, and entertainment centres significantly impacts the 2 BHK flat price in Mumbai.
Amenities and Infrastructure: Modern amenities and quality infrastructure in a housing complex can drive up the cost. Swimming pools, gyms, security systems, and lush green spaces are some amenities that can influence the 2 BHK flat price in Mumbai.
Developer Reputation: Established developers with a track record for quality construction and timely delivery generally price their flats at a premium. However, this also ensures a certain level of reliability and trust.
Property Age: Older properties, even in prime locations, may be priced lower than newly constructed ones due to factors like maintenance and refurbishment costs.
Market Trends: The real estate market in Mumbai is dynamic and influenced by factors like demand and supply, economic conditions, and government policies. Market trends also have a significant impact on 2 BHK flat price in Mumbai.
Why Choose Mahindra Alcove for a 2 BHK flat in Mumbai?
In a city where affordability is often a concern, Mahindra Alcove by Mahindra Lifespaces stands out as a promising option for those seeking a value-rich 2 BHK flat in Mumbai. This residential project combines the best of both worlds: an attractive 2 BHK flat price in Mumbai and a strategic location.
Prime Location: Mahindra Alcove is strategically located to offer the perfect blend of city life and peaceful surroundings. It provides easy access to key commercial areas while being nestled in a green and serene environment.
Modern Amenities: This project doesn't compromise on modern amenities. Residents can enjoy facilities like a clubhouse, swimming pool, landscaped gardens, and more, enhancing the overall quality of life.
Trustworthy Developer: Mahindra Lifespaces has a reputable history of delivering quality projects on time. Choosing a flat in Mahindra Alcove ensures you are investing with a trusted developer.
Value: The most attractive aspect of Mahindra Alcove is its overall value. It offers a premium range of 2 BHK flats that cater to different budgets without compromising on quality and comfort. When considering the 2 BHK flat price in Mumbai, Mahindra Alcove emerges as a compelling choice for those who strive for the perfect balance between cost and quality.
Ready to Find Your Ideal 2 BHK Flat in Mumbai?
In the ever-evolving world of Mumbai real estate, understanding the factors that influence 2 BHK flat price in Mumbai is crucial before making a decision. Location, amenities, developer reputation, property age, and market trends all play pivotal roles in determining the price of a flat.
By carefully considering these factors and exploring Mahindra Alcove, you can make a well-informed decision when buying a 2 BHK flat in Mumbai. So, choose wisely in this bustling city known for its diverse real estate landscape – connect with Mahindra Lifespaces!