All of us know about the US, its most significant events and note worthy people. But the truth is that we can never really know enough, for instance, did you know that nobody knows what Christopher Columbus looks like!
Take a look into the following 10 lesser-known controversial facts about America and its people.
1. Abraham Lincoln Was Despised During His Time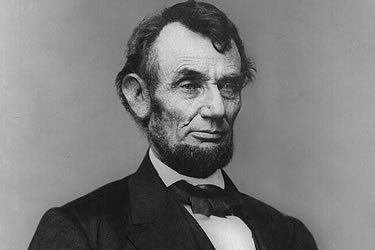 source
It's hard to believe but Abraham Lincoln's greatness went unrecognised by many during his lifetime. In 1861 after Lincoln's presidential inauguration the Salem Advocate wrote, "His weak, wishy-washy, namby-pamby efforts, imbecile in matter, disgusting in manner, have made us the laughing stock of the whole world. The European powers will despise us because we have no better material out of which to make a President". People disliked him for his humble background, scorned him for his lack of formal education, and ridiculed him for his appearances and speeches.
Lincoln had shouldered president-ship at a turbulent time and Americans blamed him for everything going wrong in the country. It was only after when he was assassinated, grief started pouring in from all corners of the country and critics scrambled to revise their estimates of his worth.
Fact source:

 

source
2. The Minister Who Massacred A Harmless Village To Regain His Civil War Hero Status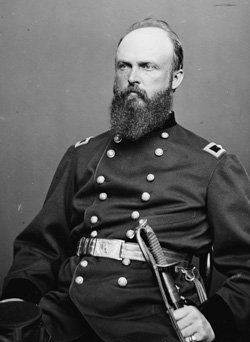 source
In 1864, Colonel John Chivington lead 700 men into the Cheyenne village in Colorado and butchered peaceful natives, 70 percent of them were women and children. The slaughter was carried out with the hope of military glory and a career in Congress. Chivington's actions were later condemned but he was spared court-martial only because he had by then resigned from the army. The government promised to make reparations for the losses but never did.
Fact source:

 

source
3. Malcolm X Was Probably Bisexual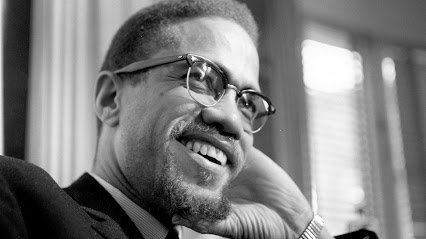 source
Having dropped out of school at the tender age of 15, Malcolm X (then known as Malcolm Little) did whatever he could to make quick money – from drug dealing to breaking into rich people's house, from gambling to providing sexual services to men who could pay him. But Malcolm's doings weren't always financially motivated. Reportedly he once sustained a relationship with a white businessman and another time there was this transvestite named Willie Mae whom he secretly meet at night. And although he abstained from physical relationship with men after his marriage, the fact remains that Malcolm X was probably bisexual and was one of the greatest champion of human rights the world has ever seen.
Fact source:

 

source
4. During Prohibition The US Government Poisoned Alcohol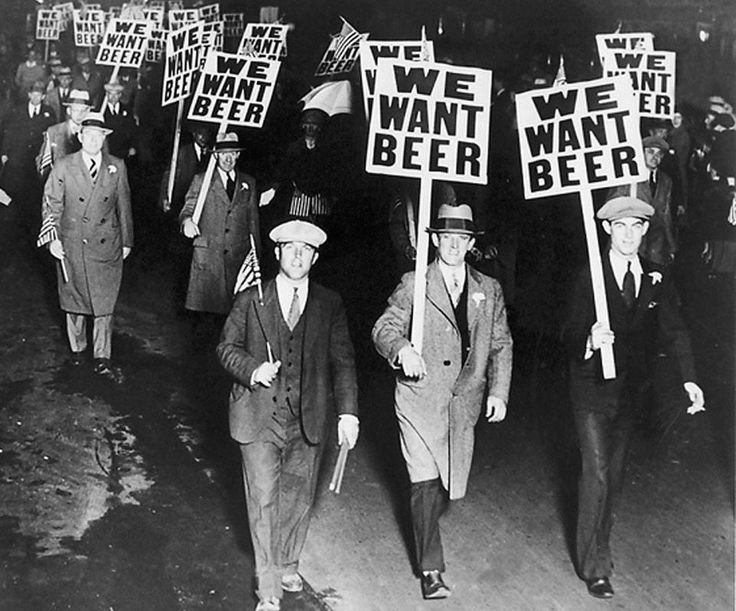 source
In an attempt to make lives better and safer, the US government took pretty drastic step to remove the temptations of alcohol in the 1920s. The government imposed nationwide Prohibition on production, sale, import and transportation of alcohol. But this only led to production of illegal beverages. So the government ordered poisoning of alcoholic beverages that were being sold illegally by adding deadly chemicals like zinc, mercury etc. Several men and women became ill and 10,000 people died but the poisoning did not discourage people from drinking.
Fact source:

 

source
5. When The US Planned On Nuking The Moon
source
In 2000 a super secret project came to light in which the United States Air Force had planned a nuclear blast on the moon during the Cold War period.  Leonard Reiffel – a physicist form NASA involved in the plan revelaled that the idea was to once and for all set the records straight by establishing that America had superior military and technical strength. But the project was deemed too risky and low on benefits, therefore abandoned.
Fact source:

 

source
6. Christopher Columbus' Face Is A Mystery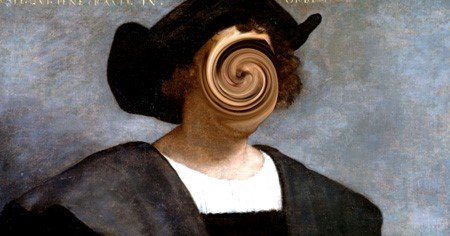 source
No one knows what the guy looked like. There are as many as 70 different portraits made by different artist spread across different ages and all claiming to have painted Christopher Columbus. Till date no one's even sure if Columbus ever sat before an easel to get his portrait done. Experts suggest that out of the 70 alleged portraits only a few matches with the contemporary written accounts of Columbus' appearance; the most accepted one was made by the Italian painter Titian in 1893.
During his time, Columbus was not as famous and as significant a figure, as he is today. It was thought that his expeditions in search of South East Asia led him to discover a previously unknown land and not a 'new' land. Added to this, his strained relationship with the Spanish crown made it unlikely that the queen would ever commission a portrait for him.
Fact source:

 

source
7. The Internment Camps Of America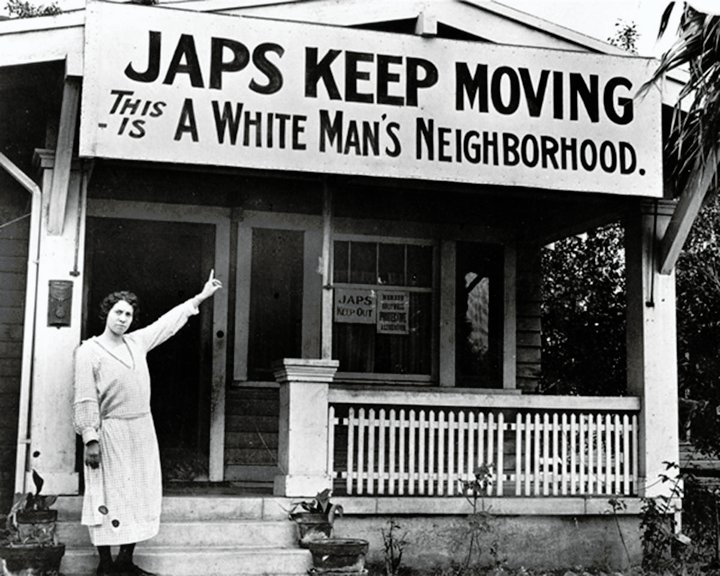 source
In 1942, shortly after the Japanese Imperial army bombarded Pearl Harbour, President Franklin D. Roosevelt signed Executive Order 9066 that allowed imprisonment of some 110,000 to 120,000 Japanese Americans in high-security internment camps within the country. FBI agents raided homes of the Issei – first-generation immigrants from Japan. Many had their assets frozen, properties seized, forced to abandon their homes and stay in animal stables and stalls. When in the internment camps, the American government paid little attention to the well-being and grievances of Japanese Americans. Later formal apology and some compensation was offered through the Civil Liberties Act of 1988 by the American government.
Fact source:

 

source
8. 1 In 5 Divorces In The US Occur Due To Facebook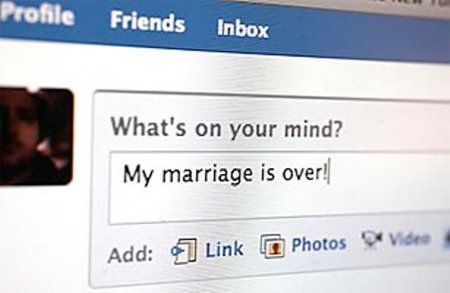 source
In 2009, Facebook was cited responsible for 1 out of every 5 divorces in America according to a study conducted by the Loyola University Health System. Furthermore, a survey by the American Academy of Matrimonial Lawyers (AAML) has revealed that in the last five years around 81 percent of the country's top divorce attorneys have experienced a rise in the number of cases where social networking habits are used as evidence for divorce.
Fact source:

 

source
9. The Strange Glowing Wounds Of Soldiers Of The Civil War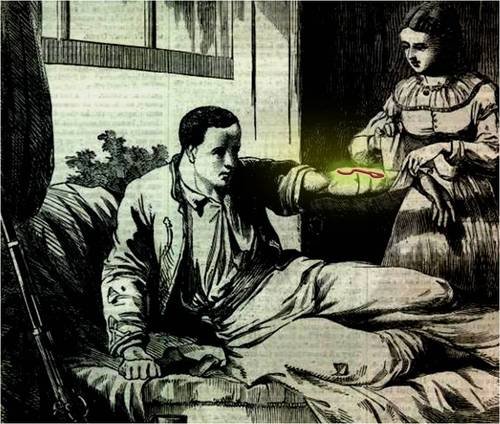 source
In 1862, soldiers wounded in the Battle of Shiloh had to wait for as long as two days before the medical personnel could arrive and help. After lying on mud and soaking in rain for hours, some of the soldiers noticed a strange phenomenon happening to them – their wounds were glowing in the dark. They believed that the glowing wounds were also healing faster compared to normal wounds. It's easy to rubbish the idea as some kind of hallucination but in 2001, two teenagers found out that the wounds had turned hypothermic, added to this the low body temperature gave rise to a condition called Photorhabdus luminescens – a bioluminescent bacterium that caused the wounds to glow in the dark.
Fact source:

 

source
10. When The US And Al-Qaeda Fought Side By Side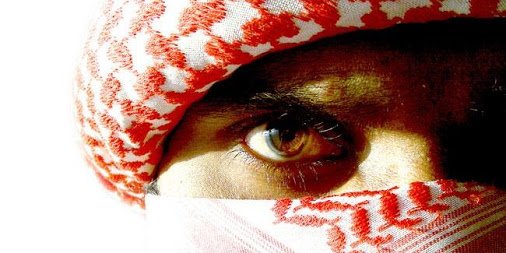 source
In 1979, when the Soviet Union deployed troops to Afghanistan to overthrow the communist government, a number of Afgan rebels including the one led by Osama Bin Laden – Al-Qaeda, rose up to resist. Efforts were made to financially support the rebel group by Saudi Arabia, Pakistan and United States; though much of US funding went to the Mujahideen.
Fact source:

 

source
11. Thomas Jefferson Once Used Slaves As Collateral For A Loan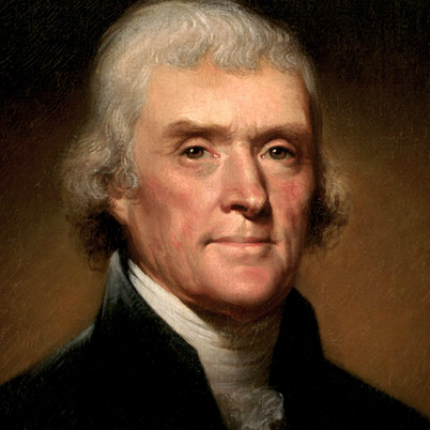 source
Thomas Jefferson, a man many know as an American Founding Father and one of the principle principal authors of the Declaration of Independence was so immersed in debt that he used slaves for collateral for a very large loan he had taken out from a Dutch banking house. This revelations has challenges a long-held perception of Jefferson being a benevolent slaveholder.
Fact source:

 

source
12. When New York Hospital Doctors Robbed Bodies From Graves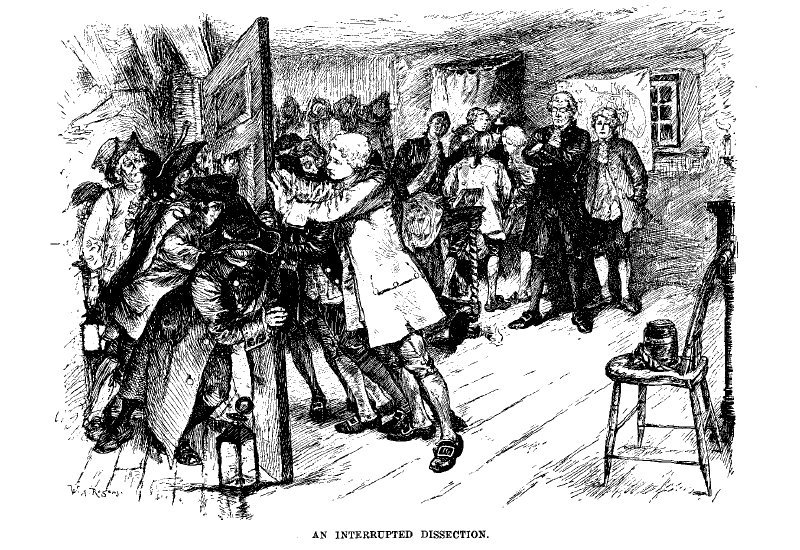 source
In 18th-century New York doctors and medical students had to be trained on dissection of cadavers but since consistent source of bodies was unavailable, they started stealing them from graveyards for poor people and African-Americans. When the matter became public, a number of riots occurred, people formed groups called "Dead Guard Men".
Fact source:

 

source