For people like us, what goes inside a cricket dressing room remains quite an intriguing mystery. Only sometimes are we allowed to peek into the events that occurred behind those closed doors via any cricketer's biography or some intimate interview. So folks, feel free to dig right into the Indian cricket team dressing room gossips.
1. MAHENDRA SINGH DHONI WAS OFTEN BULLIED IN THE DRESSING ROOM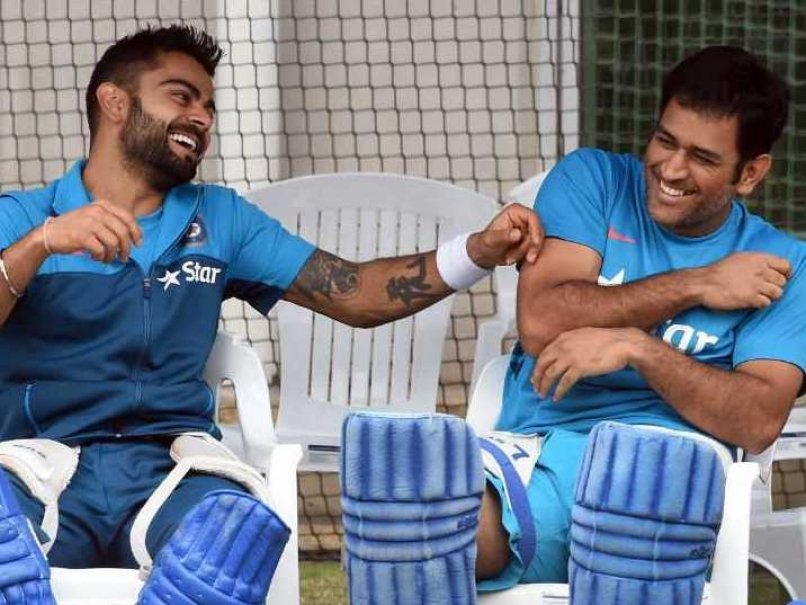 In his initial years young Dhoni was belittled by other players who often called him 'bihari'. Yuvraj Singh being the bully he is, would taunt the newcomer saying that hitting fours and sixes are no big deal but playing match-winning innings are. But when Dhoni played like a boss and won innings after innings Yuvraj huffed and said Test Matches are the one that really gauges a player's worth. Sick of his bulls**t, one day Dhoni spitted out "That's fine but tell me one thing, why are you always so angry." That was a water shedding moment for the two and from then on they became great buddies.
2. COACH JOHN WRIGHT ONCE GRABBED VIRENDER SEHWAG'S COLLAR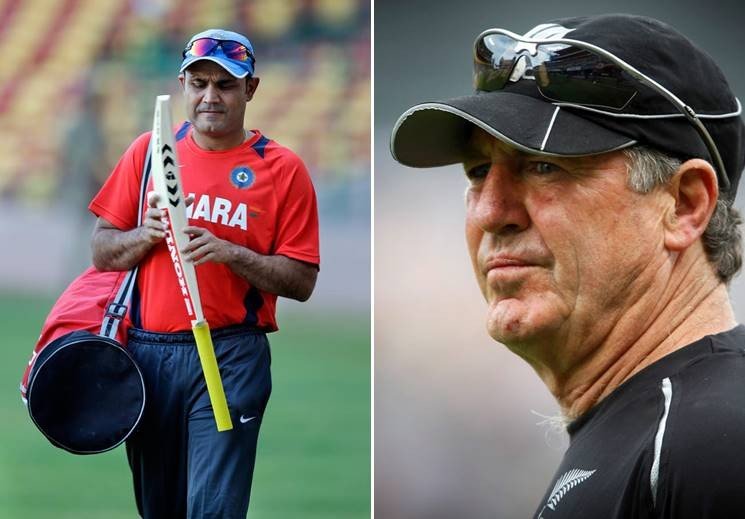 In 2002, during the NatWest Trophy coach Wright decided to confront Sehwag and tell him to stop playing silly shots and getting out. He actually stomped into the dressing room (after Sehwag has gotten himself out ridiculously), grabbed him by the collar and shook him (and probably even yelled 'buckle up cupcake'). The news created quite a stir inside and outside the dressing room.
3. WHEN YUVRAJ SINGH ALMOST HAD A HEART ATTACK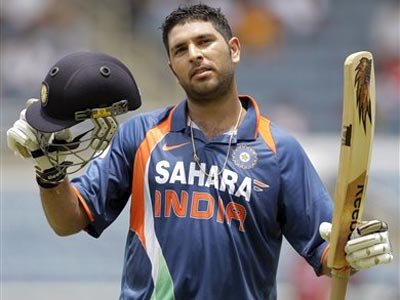 Set to make his ODI debut in the ICC 2000 knockout tournament, Yuvraj Singh was approached by team Captain Sourav Ganguly who told him "open karega na?" (you'll open, okay?). Yuvraj probably experienced convulsion at that moment but managed to squeak a 'yes'. He had to take pills to get some sleep that night. Next day when he woke up, Ganguly casually informed he was only pulling Yuvraj's leg. Imagine the relief he felt!
4. ONCE THE ENTIRE CRICKET TEAM PULLED OFF A PRANK ON CAPTAIN SOURAV GANGULY (REVENGE PRANK)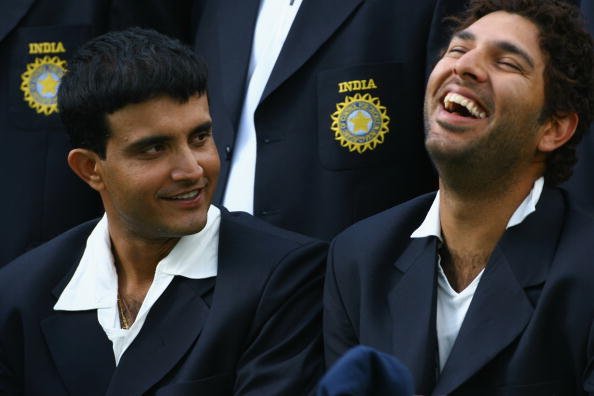 One fine day Dada walked into the dressing room and was faced with hostility by his teammates on some nasty comments he had made about them in a newspaper. Ganguly was stunned and saddened. He pleaded that it was a lie, that he'd never made such comments. Harbhajan Singh and Ashish Nehra stormed out of the dressing room leaving a teary-eyed Ganguly offering to resign from captaincy. Unable to see Dada's desperation, Rahul Dravid blurted out that it was an April Fool prank. "Dada picked up a bat and chased all of us out of the dressing room," Yuvraj said. I bet he was real happy to be able to finally get back at Ganguly.
5. WHEN TENDULKAR WENT FUMING INSIDE THE DRESSING ROOM (AND PROBABLY WANTED TO PUNCH DRAVID'S FACE IN)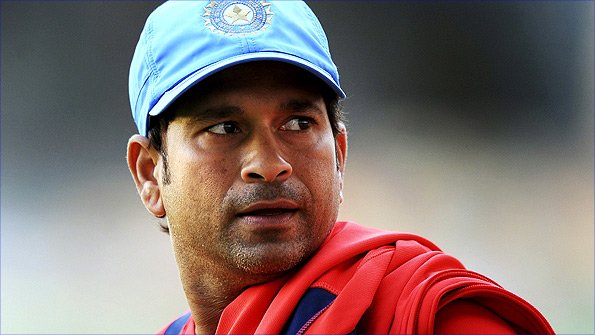 During the 2004 Multan Test, Sachin Tendulkar was 6 runs short of a double century, when stand-in skipper Rahul Dravid declared the Indian innings. Tendulkar was shocked, hurt and furious. Inside the dressing room his mates expected a scene from him, but as quiet and restrained he is, Sachin only yelled at Dravid to "leave him alone". Later Wright and Ganguly had apologised to him about this bitter event.
6. KAPIL DEV BOOTED OUT DAWOOD IBRAHIM FROM THE DRESSING ROOM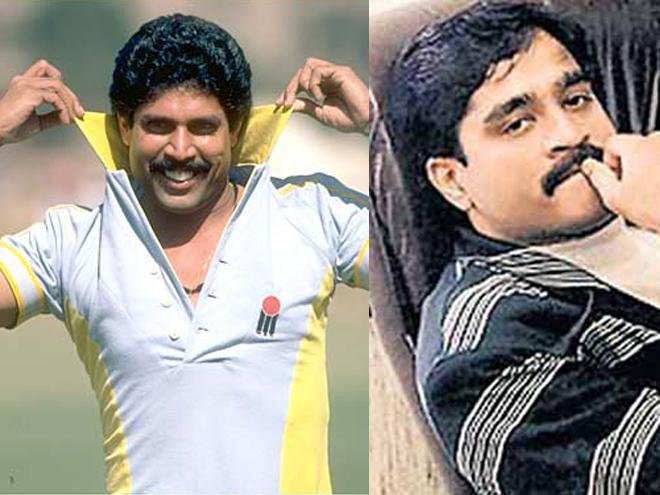 It probably isn't surprising that crime lord Dawood Ibrahim has access to everywhere, even the Indian cricket dressing room. Yes, the Indian cricket dressing room. A few years ago Former Indian captain Dilip Vengsarkar had revealed that during a tournament in Sharjah in 1987 Dawood Ibrahim sauntered into their dressing room and told them that if they manage to defeat Pakistan, every one of them will receive a car from the gangster. Needless to say, Kapil kicked him out saying, " Chal bahar chal."
7. WHEN FAROKH ENGINEER GOT TROLLED AND SUNIL GAVASKAR LAUGHED SO HARD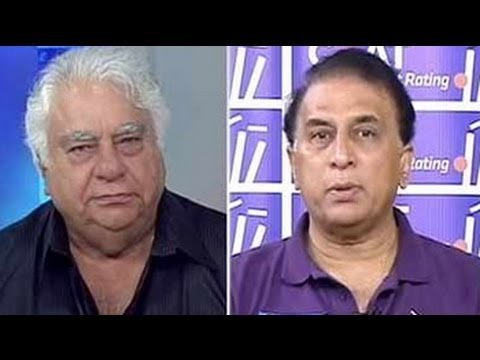 In 1971, Farokh Engineer and Sunil Gavaskar were selected to play for the Rest of the World in the Boxing Day Test at Melbourne, Australia. Gavaskar was young and had limited experience. The two Indian cricketers had to open the innings. So while walking out the dressing room Engineer told Gavaskar 'Don't get out for a duck as the walk back to the pavilion is the longest you will ever experience here in Melbourne.' And it so happened that Engineer got himself dismissed in the very first over and walked the long way back to the pavilion. Gavaskar must have laughed so hard.
8. VIRAT KOHLI'S FIRST DAY IN THE DRESSING ROOM
Looks like the evil minions of Indian Cricket Team knows no boundary. Anguished and nerve-wrecked Kohli was sitting and minding his own business when a couple to his team-members decided to school him. They told him that every new cricketer had to touch the feet of Sachin Tendulkar to seek his blessing. Rightly so, when Kholi approached Tendulkar's feet, Tendulkar asked if he wanted something. When Kholi replied, Sachin laughed and said you've been pranked (welcome to the Indian Cricket Team, dude).
9. WHEN SACHIN TENDULKAR MOTIVATED THE TEAM LIKE A BOSS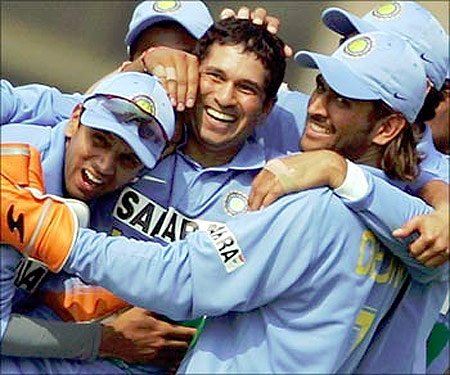 Following a poor start in the 2003 World Cup the Indian team was really downhearted and dejected. At this crucial moment the Cricket God Sachin Tendulkar rose and gave an inspirational speech in the dressing room (imagine something similar to what Coach Kabir Khan said in the film 'Chak De India'). Apparently what Sachin said was so motivating that  the Indian team went on to win 8 matches straight in-a-row and enter the final (though they lost to Australia).
10. ONCE INDIA'S GREATEST CRICKET FAN WAS INVITED INTO THE DRESSING ROOM BY SACHIN TENDULKAR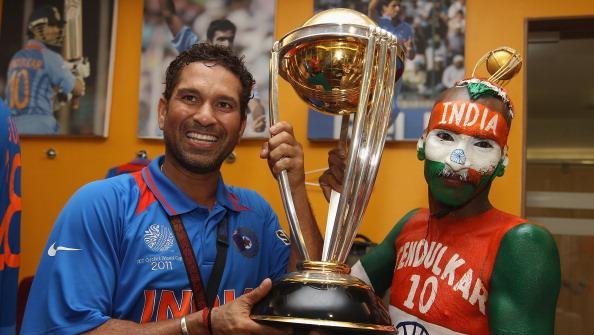 Meet Sudhir Kumar Chaudhary. He is widely regarded as The Little Master's greatest fan. And after years of fanatically worshipping Tendulkar, he managed to grab the Cricket God's attention. And not just that following India's World Cup win Sachin personally called him inside the dressing room and took pictures with Sudhir and the trophy. One heck of a lucky fan he is.