Children are supposed to be innocent and pure, or so we are taught. From time to time the unthinkable happens and we start questioning our beliefs.  We ask why this happened and how can we avoid it from happening further. But things are not always so bad, sometimes children do seem like god's sent angel.
Counting down here we bring you 10 such creepy, grotesque and amazing stories involving children.
10. Nehemiah Griego Murdered His Whole Family With A Rifle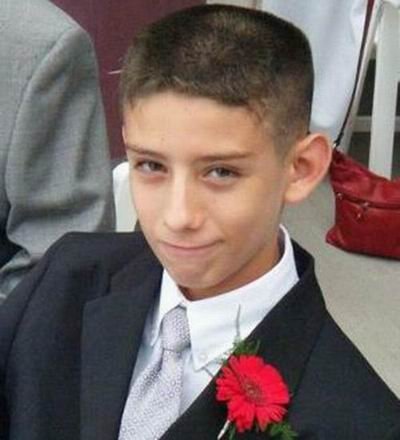 source
Nehemiah Griego was 15-years-old when he wiped off his entire family from the face of this Earth. He used a semi-automatic rifle to first kill his mother who he said was annoying him. Then he showed his deed to his brother who started crying. Griego killed him too and then went over to his two little sisters. He shot them in head. After this he waited for his father to return from work, which he did and Griego murdered him too in cold blood.
He emailed blooded picture of his mother to his girlfriend and told her he was going to go on a killing spree and die in a heroic gun battles with the cops.
fact source
9.  Erin Caffey Killed Her Family Because They Disapproved Her Boyfriend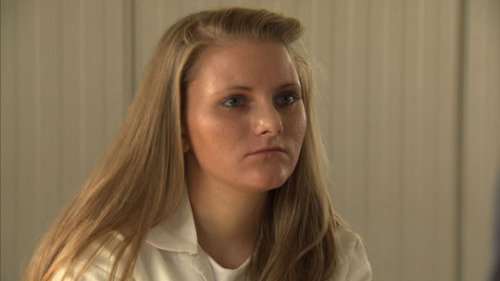 source
When 16-years-old Erin began dating Charlie James Wilkinson, her parents knew he was a bad influence. They wanted to wait out until Erin breaks up with him. But five months following their relationship the couple decide to eradicate everyone who wants to stop them from being together. One night Charlie arrived to Caffey residence with some local friends and shot everyone the family. He set the house on fire while Erin sat and waited in the car.
Somehow Erin's father survived the tragedy and later became a speaker on personal grief, suffering and tragedy.
fact source
8. Children Who Become Suicide Bombers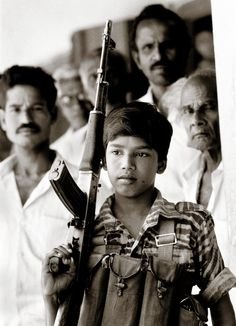 source
In Sri Lanka, the Tamil Tigers – a militant organisation, recruits and trains child suicide bombers. Hundreds of young girls and boys are abducted each year and sent to training camps. According to experts on the long-running warfare, child soldiers are the most ferocious fighters. One of the most feared unit of the Tamil Tigers are called the Baby Battalion.
fact source
7. Mary Bell Strangled Two Boys With Her Bare Hands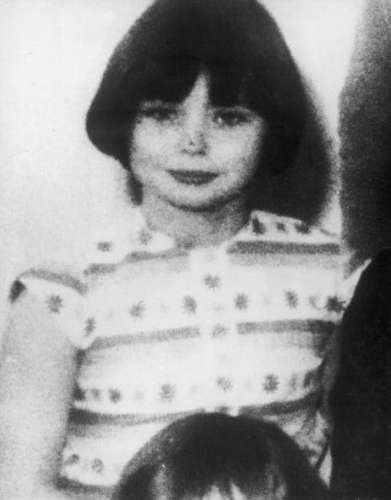 source
When Mary Bell was 11-years-old she strangled two boys, aged 4 and 3, to death. During the second murder she was assisted by a friend. The two girls were so young that they made contradictory confessions as to what actually happened. Bell didn't just kill the boys she scratched the letter 'M' in their stomachs, scratched their legs and mutilated their penis with scissors. Later it was discovered that Bell's mother was a prostitute and forced her into sexual acts with men since she was 4-years-old.
fact source
6. Peter The Wild Boy Survived In Wild With Pitt–Hopkins Syndrome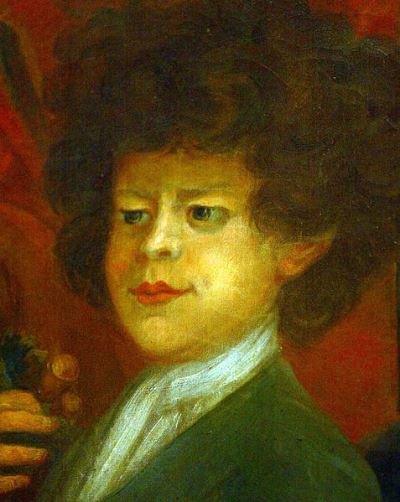 source
In 1725 a party of hunters lead by King George I found a peculiar looking boy abandoned in a German forest. He was walking on all fours, had a wide mouth, curvy Cupid's bow lips, drooping eyelids and was of short stature. Nobody's sure how did he came to be there or how long has he been living in the wild.
Peter was suffering from Pitt–Hopkins syndrome, a condition that was identified 200 years after Peter's death. He lived to an estimated 70 years of age as a pet at the courts of George I and II.
fact source
5. Kamala And Amala Lived With The Wolves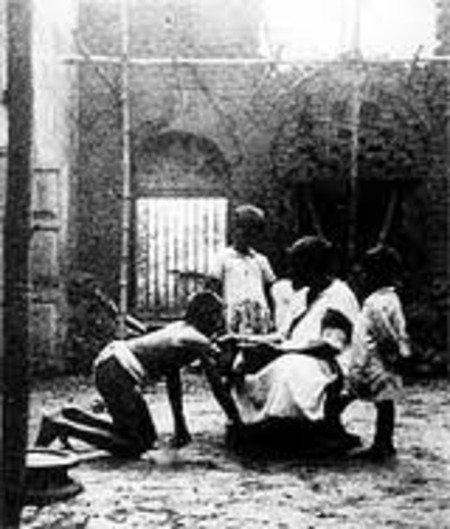 source
Kamala and Amala were raised by a mother wolf. They were rescued from the wolves' den in 1920 by a man who lived near the jungle. They were later delivered to the care of the rector of a local orphanage named Joseph Amrito Lal Singh in 1926. These feral children walked on four limbs, ate raw meat, had an enhanced ability to hear and see at night. They even howled like wolves. Amala died in 1921 due to a kidney infection and Kamala died of tuberculosis in 1929. 
fact source
4. Ethan Bortnick Composed Music At The Age Of 5
source
When most kids are learning to brush their teeth, Bortnick learned to play the keyboard. And when other kids are beginning to learn alphabets, Bortnick was beginning to compose music. Besides being a music prodigy, Bortnick is an actor too. He has done all these before he's even turned 14. 
fact source
3. Riley Braden Saved A Toddler From Drowning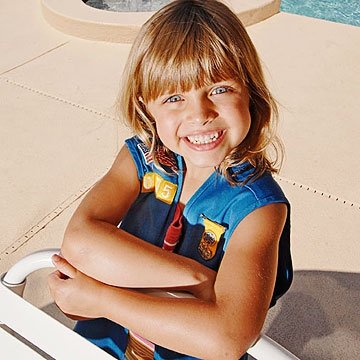 source
At 5, Riley Braden had become a strong swimmer. One beautiful summer morning she was lounging beside the pool when an 18-months-old toddler fell into the water. There was a couple on the side but instead of wasting time, she jumped in and dragged the child out from the bottom of the pool. "When I brought her u, I shouted, 'I've got the baby! I've got the baby!'" Riley said. Any guesses what does she want to become when she grows up?
fact source
2. James Persyn III Sheltered A Sexual Assault Survivor
source
When a woman pounded at the door and asked for help, 14-years-old James quickly took her and his little sister to the bathroom. He told his sister to call his father who was out, and fetched a hunting knife. The man who assaulted the woman soon came looking for her and unable to unlock the bathroom door set the house on fire and left. Fortunately James's father had arrived and soon after the police came in too.One night when 14-years-old James and his sister were alone at home, they heard a loud pounding on the door. There was a bruised woman asking for help. She said she was being assaulted by a man. James let the woman in and took her and his sister to the bathroom. He told his sister to call their father who was out, while he fetched a hunting knife. The man who assaulted the woman soon came looking for her and after being unable to unlock the bathroom door, set the house on fire. Then he left. Fortunately James's father arrived soon after and with the help of police rescued all three of them. 
fact source
1. Akrit Jaswal Is India's Child Surgeon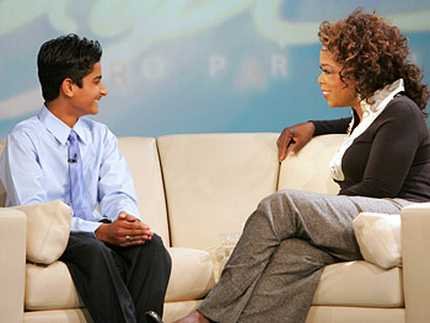 source

 

  

                            

    
Akrit started reading Shakespeare when he was 5-years-old. At 7, he successfully operated a girls hand after it was burned badly and the fingers fused together and curled into a ball. Since childhood, Akrit has shown remarkable intelligence and a flair for medicine. Currently this 22-years-old is busy finding a cure for cancer.
fact source