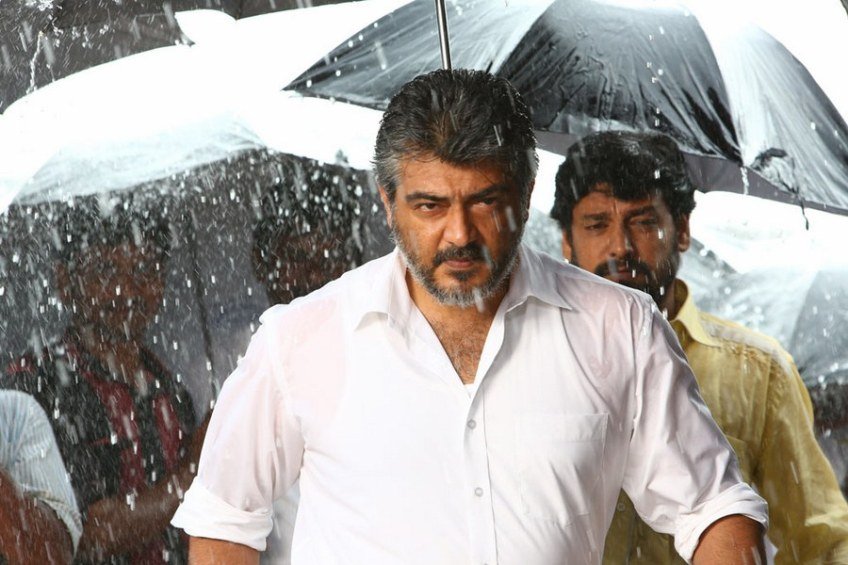 Veeram Movie Review
[rate]
Your rating?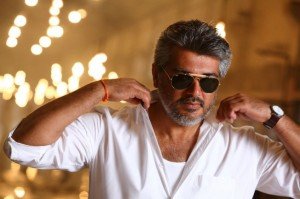 Veeram a great movie to watch. Though the storyline becomes strong only towards the end of the movie, Santhanam has covered up the entertainment part in the first half.
Ajith's on screen presence is a visual treat for his fans. The most talked about action sequence are well performed by Ajith without a duel. Ajith's brothers have done a really good job in the movie and have been given equal importance in the movie.
The first half his dominated by Santhanam to say the least. It can be easily said that no other Ajith film in the recent years has raised this much of laughter in the movie halls.  In both the halves there are a few scenes that exceed expectations in mass quotient but they are too short in number.
The romance part is well etched out thanks to the chemistry between the lead pair.
In the second half the film drags especially at the initial stages. Comedy is also not as good as first half. Thambi Ramiah's efforts to make us laugh hardly succeed and the scenes to establish the nature of Tamannah's family are overstretched. The action blocks in the second half may not go well with common fans.
However these glitches are compensated by Ajith's massive on-screen persona.
The greatest minus point of the movie are songs and choreography, which are really pathetic. And the costumes given for Ajith and Tamanah for songs are not suitable.
Ajith's brothers have done a really good job in the movie and have been given equal importance in the movie. Same goes with Tamannah and Santhanam.
Performance
Ajith after playing a spate of suave characters with negative shades is back as a full-fledged do-gooder. Clad in a white shirt and dhoti throughout the film except for the songs, the star's screen presence is a treat in itself at least to his fans. As in his recent films he lets other actors take the lead and scores in the scenes where he has to perform.
Tamannah is ravishing but her character is that of a repeated innocent homely girl. Vidharth and Bala excel as Ajith's brothers.
Santhanam is the show stealer and lights up the first half with his one-liners that are as witty as ever. Nasser fits the bill, Bharatan's dialogues are one of the biggest plusses of the film.
Devisriprasad songs are passable saving the last one. Re-recording passes muster and the theme music deserves praise.
Vetri's cinematography has helped to narrate this out and out rural tale with its nativity.
Positives
Ajithkumar Santhanam Comedy Brothers of Ajith in the movie
Negatives
Songs Choreography Costumes in songs
Verdict
Veeram as promised is a great treat for pongal to Ajith's fans.