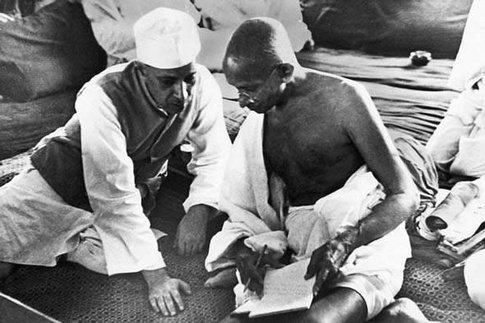 Jana Gana Mana… Is this really supposed to be our National Anthem?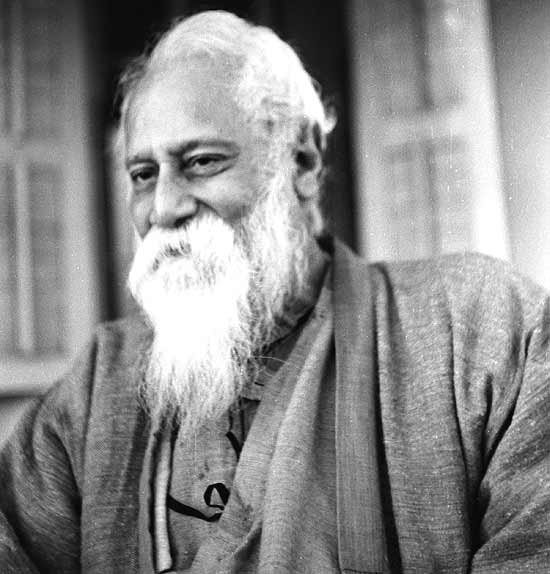 Jana Gana Mana written by Gurudev Rabindra Nath Tagore is considered to be penned down to pay homage to the Emperor. Jana Gana Mana' was written down to praise King George V.
He sang the song on December 27th, 1911 at Calcutta on the day of Indian National Congress Convention that was also attended by the King.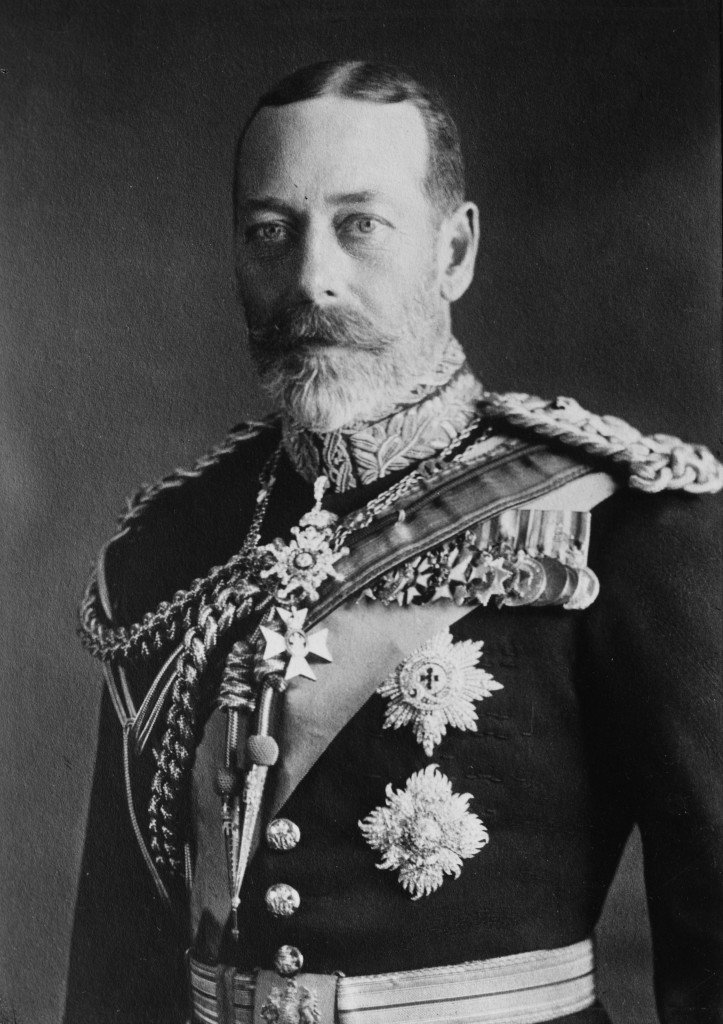 So what does this Jana Gana Mana actually means
Jana gana mana adhinaayak jaya he: Who is this "adhinayak" (super hero) of "Jana gana mana" (in the minds of the people)?
Bharat Bhaagya Vidhata: Who exactly is our "Bhaagya Vidhata" (lord of destiny)?
Gaye tava jaya gaatha: Who is this "Tava" (your) whose "jaya gaatha" (story of victory) we all sing?
that it was originally written to welcome and praise King George V !! The "Adhinayaka", our "Bhaagya Vidhata" is King Geroge V, and it is the King of England's "Jaya Gaatha" that we sing every morning in our schools!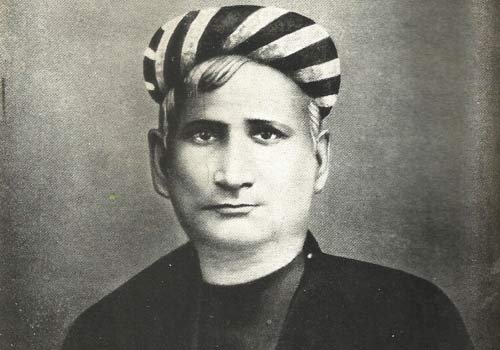 Penned by Bankim Chandra Chattopadhyay in Ananda Math, 'Vande Mataram', the song and the war cry, was synonymous with India's fight for independence. It was first sung on a political stage at the 1896 session of the Indian National Congress, 15 years before Rabindranath Tagore's 'Jana Gana Mana' made its debut there (on December 27, 1911).
Why was Jana Gana Mana chosen as our National Anthem?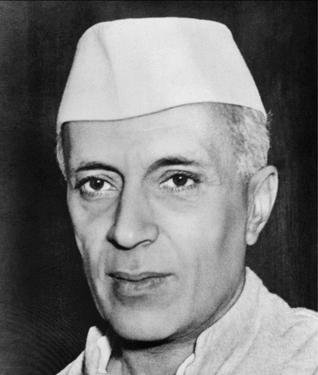 Nehru chose the present national anthem as opposed to Vande Mataram because he thought that it would be easier for the band to play!!! Today for that matter bands have advanced and they can very well play any music. So they can as well play Vande Mataram, which is a far better composition in praise of our dear Motherland India.
Jawaharlal Nehru.. Is Nehru supposed to be our first Prime Minister?
There were nominations from the Congress committee for the PM position.
On the contrary, 12 out of 15 Congress committees nominated Sardar Vallabh Bhai Patel. The remaining three Congress committees did not nominate any body's name.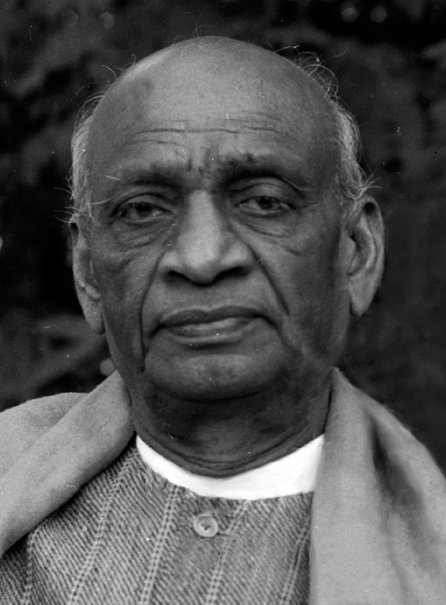 Mahathma Gandhi requested for proposers for Nehru. Gandhi conveyed to Nehru that no PCC has nominated his name and that only a few CWC members have nominated him.
Nehru was defiant and made it clear that he will not play second fiddle to anybody.
Disappointed Gandhi gave into Nehru's obduracy and asked Sardar Patel to withdraw his name.
Sardar Patel had immense respect for Gandhi and he withdrew his candidature without wasting any time.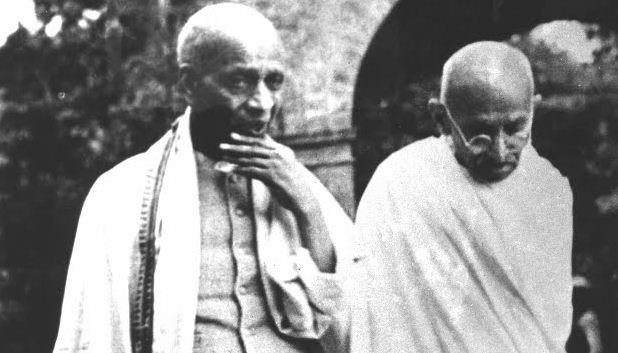 And it paved the way for the coronation of Pandit Jawahar Lal Nehru as India's first Prime Minister.
But why did Gandhi overlook the overwhelming support for Sardar Vallabh Bhai Patel?
Gandhi had a 'soft corner' for Nehru since beginning and he had preferred Nehru over Sardar Patel at least twice before 1946 for the post of Congress president.
Gandhi chose Nehru over Patel because of two main reasons:
1. Gandhi believed a foreign educated Nehru with modern thoughts had an edge over Patel who, according to him, was orthodox in his thoughts.
2. Gandhi feared Nehru would revolt in case he was denied PM's post and that would give the  British an excuse to delay transfer of power. On the other hand, he was fully convinced of Sardar Patel's loyalty. He knew Sardar Patel was a true patriot and would never play a spoilsport.

Facts about our India National Flag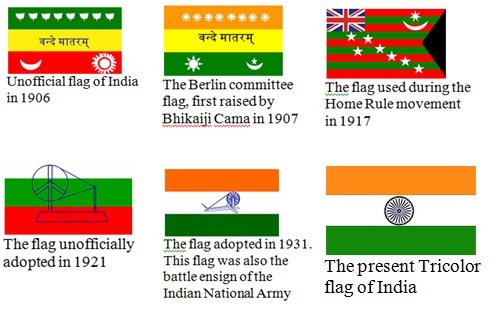 National flag was hoisted first on August 7, 1906 at the Parsee Bagan Square in Calcutta. The flag was composed of horizontal strips of red, yellow and green. The red strip at the top had eight white lotuses embossed on it in a row. The green strip had a white sun on the left and a white crescent and star on the right.
The current flag has three colours in it. The top strip saffron stands for courage and sacrifice; the middle portion white for peace, truth, purity and green for faith, fertility and chivalry. The Ashok Chakra at the centre of the flag — righteousness.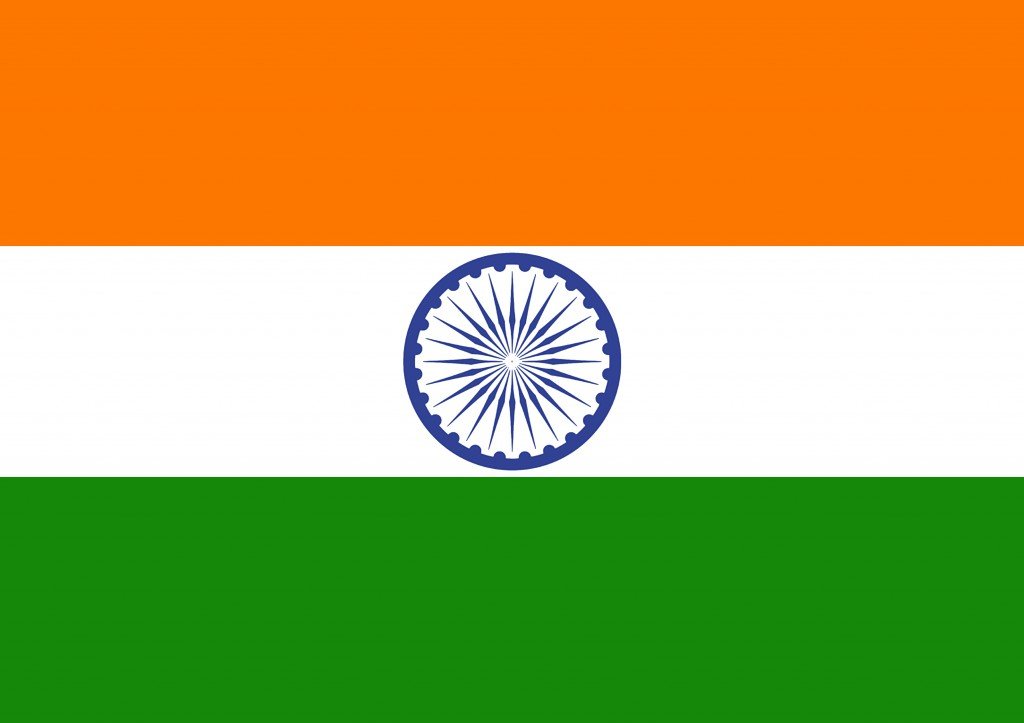 It is said that the first version of the current national flag was made by Pingali Venkayya at Bezwada in 1921. It was made up of two colours-red and green-representing the two major communities. Gandhiji suggested the addition of a white strip to represent the remaining communities of India and the spinning wheel to symbolize progress of the Nation.
During Independence when and where was our India Flag hoisted?
Mountbatten chose the day since Aug 15 as it also commemorated the second anniversary of Japan's surrender to the Allied Forces. North Korea, South Korea, Bahrain and Republic of the Congo share their independence day with India.
Every year, Independence Day celebrations are officially carried out at the Red Fort, Delhi – a tradition that is believed to be followed since August 15th 1947. However, a research paper published by the Lok Sabha secretariat stated that the Prime Minister, Nehru unfurled the Indian flag and spoke from the Red Fort on 16th August 1947, not 15th August 1947.
Partition of India and Pakistan
The partition of the Punjab in mid-August 1947 took place as part of a negotiated settlement brokered by the British between the Indian National Congress, the All-India Muslim League and the Sikhs of Punjab to partition India and transfer power to India and Pakistan.
The demand to partition India was made by the main communal party of the Muslims, the All-India Muslim League. It insisted that Indian Muslims were not a minority (one-fourth of the total population of India) but a separate nation by virtue of their Islamic faith and culture.
The man who set the boundary lines for India and Pakistan was Cyril John Radcliffe, the British lawyer and Law Lord.
Radcliffe had no complete information about the geography of India.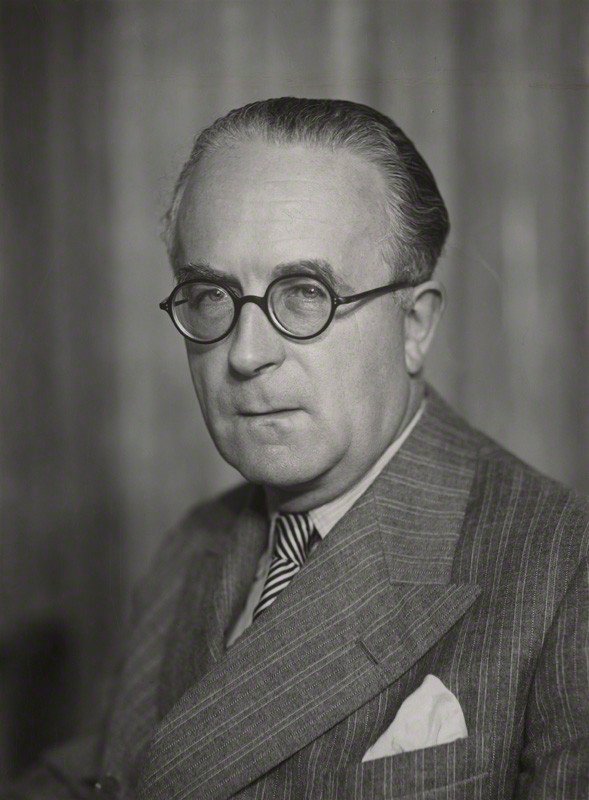 The estimated loss of life during the partition of India is one million. For the Punjab alone, the loss of life is estimated somewhere between 500,000-800,000 and 10 million people were forced to flee for their lives.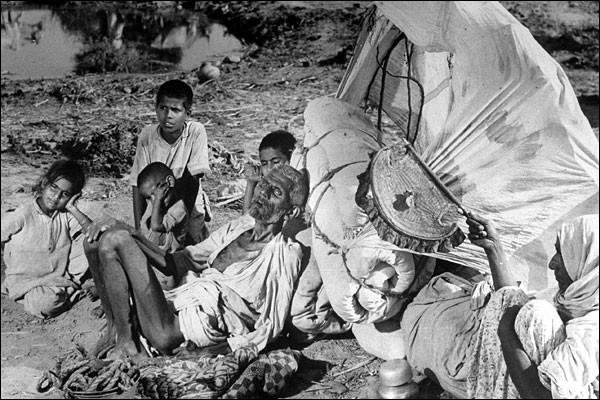 On the day of partition, people of Bengal's Muslim- dominated districts- Murshidabad and Malda- had put Pakistani flags on their houses, but they later came to know that were part of India. Chittagong, with only 2 percent Muslim population went to Pakistan (now Bangladesh).
Who is Gandhi and Who is Godse?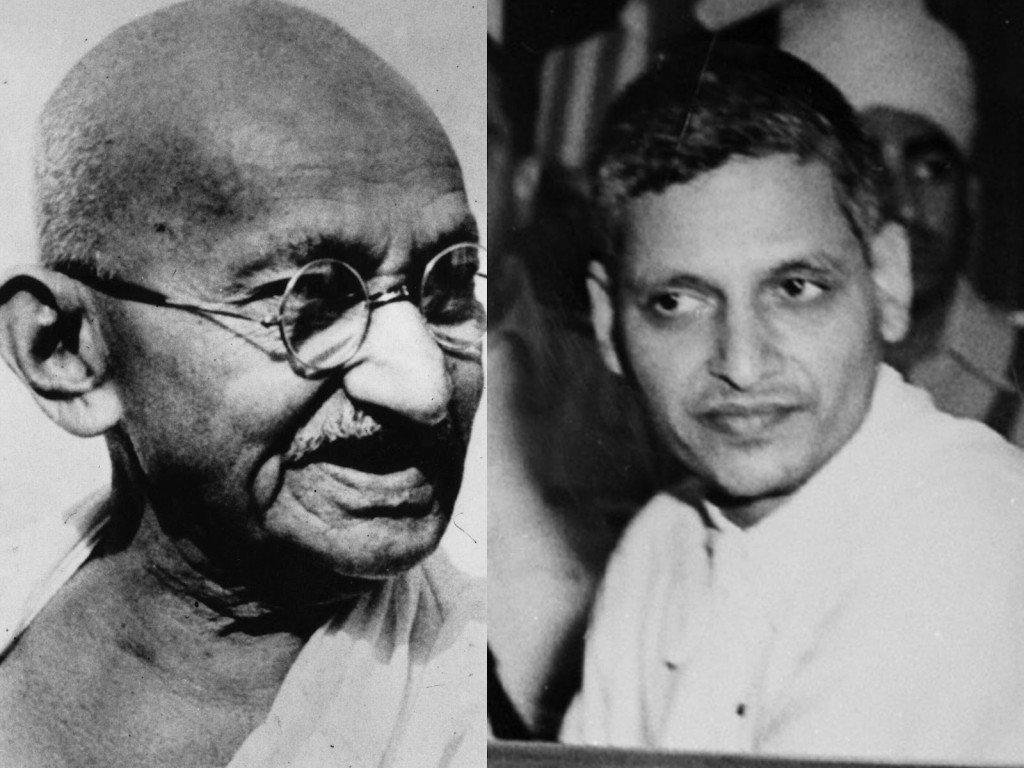 Although he is considered one of the greatest freedom fighters in India, Mohandas Karamchand ("Mahatma") Gandhi has a hidden dark side because of his support of Hitler and racism towards African Americans
According to Robert Payne, Gandhi told the Jews to "commit mass suicide" and by doing so it would arouse the world.
Mahatma Gandhi supported Hitler through the communication of letters, which all contained evidence of controversial subjects.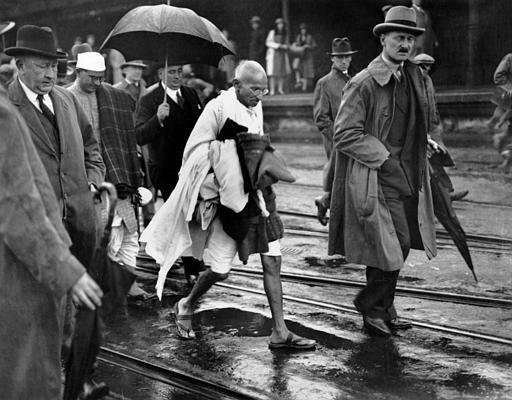 Gandhi's prodigious belief in the caste system caused him to believe that all African Americans are totally inferior to all. It was not that Gandhi hated blacks out of the ordinary. He believed in the caste system which ranked all those who were elite on top. In a collected works about Gandhi, he stated that the "whites should be the dominating race". This is primarily because the whites had better education, technology than the blacks.
In many meetings and letters in India, Gandhi frequently used highly offensive terms to describe African Americans, which bolster his racism towards them.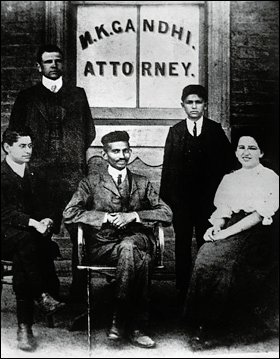 Discovering the mysteries behind the Gandhi cover ups, some scholars have indeed noted that he had a dark side to him. He furtively supported Hitler in a way to reflect his own personal views, and being in South Africa, for quite some time hated the African Americans. Why did a beloved man like Mohandas Gandhi do such things? The world may never know for sure. Although he is considered one of the greatest freedom fighters in India, Mahatma Gandhi has a hidden dark side because of his support of Hitler, and racism towards African Americans. Gandhi, one of the holiest and most righteous men, never could conceal the foreboding darkness which lied behind his heart of wisdom and past his soul of divinity. (Source: ukessays.com)
Nathuram was always a staunch Hindu follower and had great respect for Mahatma Gandhi in his childhood days.
But as Nathuram grew up his revere for Hindu history, religion and culture grew abundantly and he vouched to safeguard the interests of 300 million Hindus over the country with all means possible.
In 1920, after Lokmanya Tilak's death and exit from Congress, Nathuram soon discovered that Mahatma Gandhi was becoming a dictator of his own terms as a leader of Congress.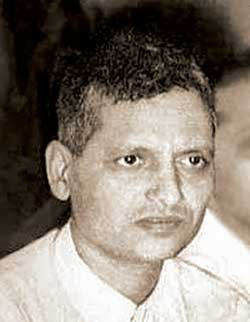 Some of Nathuram's justification for Killing Gandhi listed below:
Nathuram felt that Gandhiji was the only Judge and person in control within Congress and he did what he thought was correct.
Mahatma Gandhi was the master of Civil disobedience movement and he knew when to start and when to withdraw it. Whether the movement succeeded or failed or brought a disaster, it never mattered to Gandhiji and his principles
Gandhi again favored the minority Muslims when he decided and went on a fast to grant 55 crores of money to Pakistan. Naturam saw this as a unpleasant act against Hindus and felt that Gandhi was clever enough to know when and where to do a hunger fast to death. Gandhi knew that if he did fast against any Muslim act to be stopped, like the slaughter of Hindus, it would never capitalize and he would eventually die fasting. But on the other hand as Hindus looked him up as the Father of Nation he was able to emotionally make them do what he liked by using his Fast mechanisms.
After this act Nathuram at last decided to Kill Gandhi on 30th January 1948, as he thought that under Gandhi's leadership India will again be enslaved under Muslim or some other religion and Hindus would never be able to retaliate or defend their honor.
These are some of the facts  which many people may be aware but do not talk of it, or may not be aware. However, yes, these are the facts behind our Independence.