This thirsty leopard in hot Rajasthan found its self in rather peculiar position, while we was trying to drink water. It's head stuck in a pot used for cooking.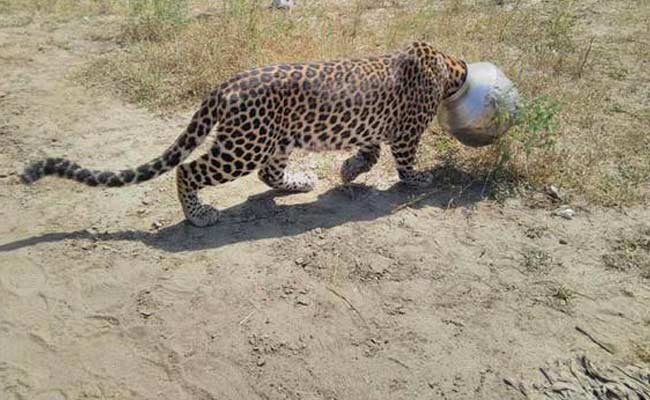 Image Source
Lucky he was later tranquilized by the forest department and they managed to take the pot off his head.
"The male leopard is about three years old. He is being kept under observation. He has been checked by vets and seems to be fine," District Forest Officer of Udaipur range Kapil Sharma.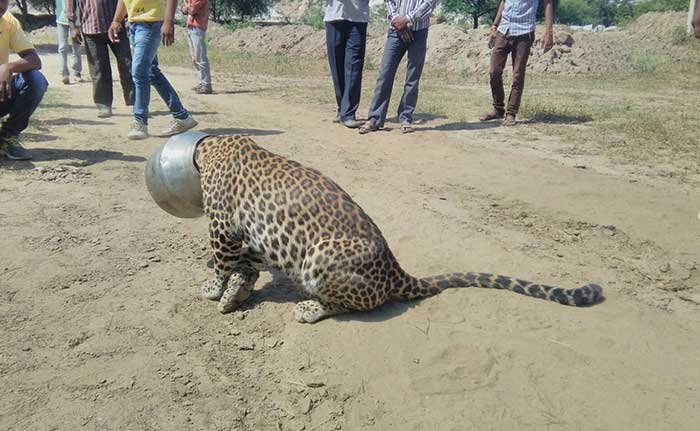 Image Source
"He will be released in the forest later. It is difficult to say where he came from because the Kumbhalgarh sanctuary is about 20 kilometers away," Mr Sharma said.