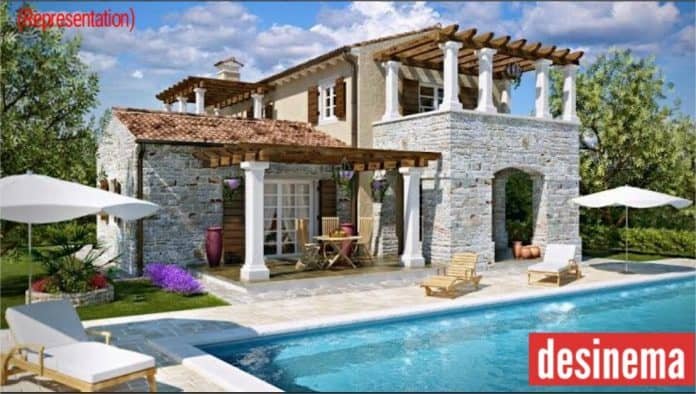 A border town in northern Croatia is selling off its jilted houses for just one Kuna (11.83 Indian Rupees). While the coastal country has seen a spike in tourism in the recent past, the town of Legrad, situated just a few miles away from the country's border with Hungary, has seen its population half in just 70 years. Once the second-most populous city, Legrad saw an exodus following the disintegration of the Austro-Hungarian Empire about a century ago.
Due to its serene location, the town has marketed 19 abandoned houses and construction sites at a price of one kuna, according to town mayor Ivan Sabolic.
But the main goal of giving away the house at such throwaway rates is to lure new residents that would increase the population. According to a report by the Independent, as many as 17 properties have already been sold.
However, the attractive deal does come with a lot of conditions. For starters, the houses on offer are in ruins or half-runs. Many of them are without doors and windows, with their walls covered with mould
But those interested in investing in the place have something to look forward to. The municipality says it will pay the new residents 25,000 kuna for refurbishments, adding the town will cover 20 percent of the price or up to 35,000 kunas, according to the town mayor.
There are again some conditions like individuals or couples willing to settle in Legrad must be under the age of 40 and financially solvent. They will also need to commit to staying in the town for at least 15 years
"After some media reports about our action we got inquiries about houses from very distant places like Russia, Ukraine, Turkey, Argentina or Colombia," said Sabolic
Meanwhile, Croatia has continued its battle with the lethal coronavirus contagion. The country has recorded more than 358,504 confirmed COVID-19 cases to date, of which over 8,132 people have lost their lives. Although the daily infection rate in Croatia has significantly dropped from its peak in early December, authorities don't want to take any risk by easing restrictions because of the new emerging variants. Croatia started its vaccination drive last December with other EU members and has administered 23,160 doses in the last week. At that rate, it will take a further 36 days to administer enough doses for another 10% of the population.