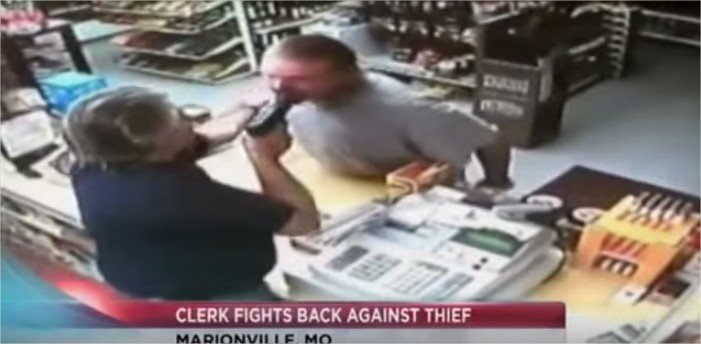 This video exactly shows why you should never mess around with people who worked in military.
The robber got a shock of his life when the clerk Jon Lewis Alexander ( Ex -Military ) shoved gun inside the mouth of the robber.
Jon Lewis Alexander was reportedly working at a liquor store Sunday night when a man walked into the store smoking a cigarette. When Alexander asked the man to take the cigarette back outside, the suspect allegedly pulled out a gun and said, "You need to give me all your money."
In the video, Alexander is seen pointing his gun at the man's mouth and the robber quickly backs away. No shots were fired and no one was injured.