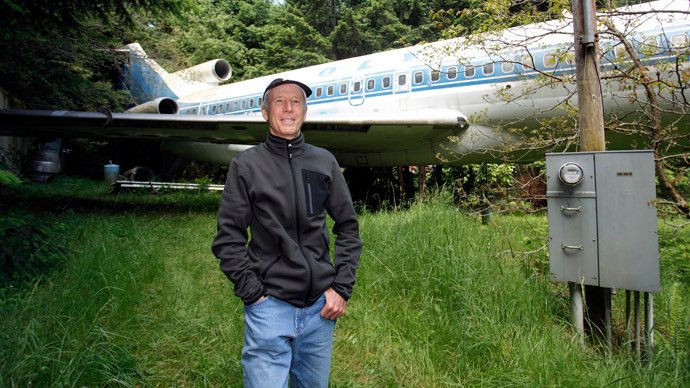 A former engineer named Bruce Campbell bought a retired Boeing 727 airplane years ago for $100,000 that he converted into a home. The plane is currently grounded in a suburb just outside of Portland, Oregon. He's converted the interior into a fully-functioning house, completely a shower, living area, and workspace as shown here.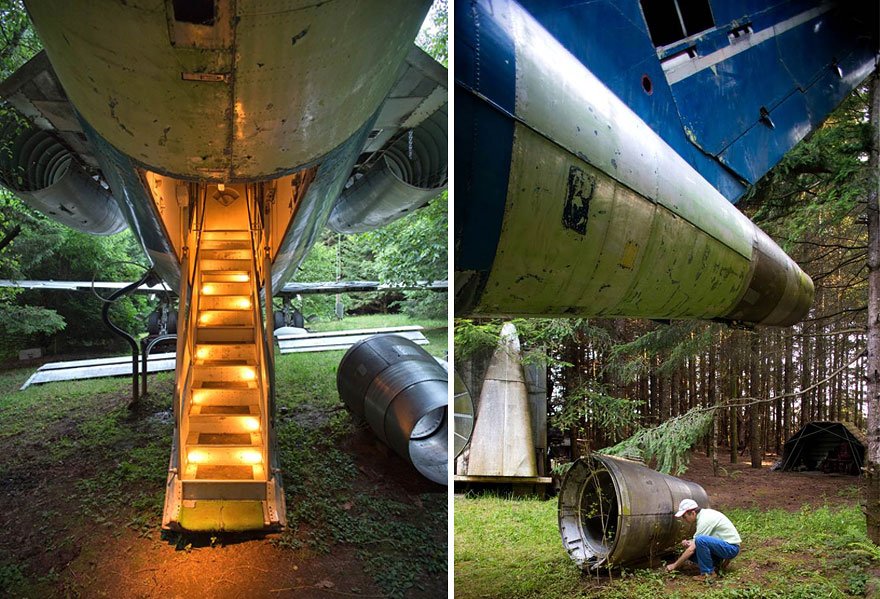 The plane remains intact with wings and landing gear, which rest on pillars to maintain an even level. He spends half the year here in his plane in Portland, and the other half in Japan.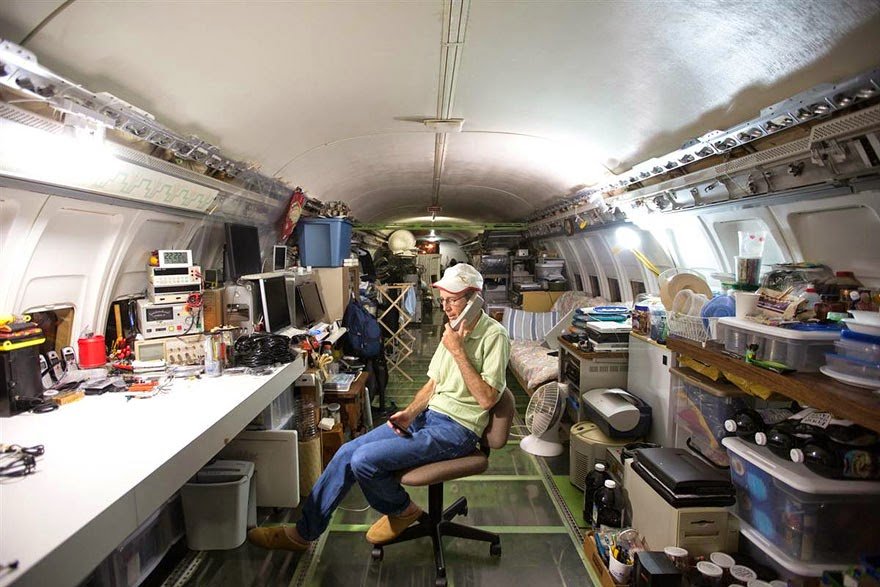 Now, the 64-year-old Oregonian plans on making a huge upgrade: buying another plane–a Boeing 747–and using it as his second home in Japan. In this second endeavor, he hopes to restore some of the plane's original features, such as having a working lavatory, keeping some of the original seats intact, using LED lighting, and have a functioning cockpit and flight stairs.
Despite all this, Campbell lives a modest life on the plane by sleeping on a futon and eating mostly canned food and cereal.
Do you think you could ever live in an airplane-home like this man?
Image Source